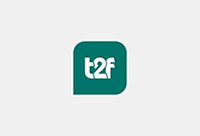 EXPOMED EURASIA
(16 March 2023 - 18 March 2023 )
Venue:
TUYAP Exhibition Center
Location:
Turkey , Istanbul
About the
event
COVID Report
Expomed Eurasia 2023 proceeds as planned for March 16th – March 18th. Reed Tüyap Fuarcilik A.S. has planned a safe fair concept at the Tüyap Fair Convention and Congress Center. There are a lot of COVID-19 protective measures in place – increased sanitation, mandatory masking, crowd control, contactless processes and increased air conditioning. Organisers are optimistic about the turnout for the face-to-face trade fair.
Expomed EURASIA – A Brief Introduction
Thanks to a strategic location as the meeting point between Europe, Africa and the Middle East, Expomed Eurasia has cornered the market for medical technology, equipment and devices. The international trade show runs out of Istanbul, Turkey every single year and is one of the busiest selling and purchasing platforms out there. Even the pandemic couldn't slow Expomed Eurasia down. The return of the show was met with great enthusiasm. Some 273 exhibitors booked their booths and debuted new products to an audience that went over 9000 trade visitors. The audience traveled from near and far – a total of 76 countries.
Industry Relevance
Major buyers consider Expomed Eurasia as an essential trade show, because it showcases the full breadth of medical technologies and equipment. The exhibition grounds are divided into 5 general sectors: hospital build & medical facility management; electro-medical equipment & laboratory technologies; orthopedics, physiotherapy & rehabilitation; OTC products, and consumables & commodities. The product portfolio is enough to gain the attention of everyone from nurses, doctors and technicians to general managers, CEOs and purchase Managers of public & private hospitals. Expomed Eurasia also stimulates successful business deals with a VIP Hosted Buyers Program and an online business connecting platform.
Travel 2 Fairs Takes You There
Leave your hotel reservation for Expomed Eurasia to Travel 2 Fairs ltd. There's no easier, cheaper way to attend business exhibitions around the world. Our team works with a lot of hotels in Istanbul, Turkey and shows you only the top hotel rates. Talk with your very own personal travel assistant for the best possible hotel near Tüyap Fair Convention and Congress Center. It's our job to make your business trip an enjoyable one. Travel 2 Fairs ltd accommodates groups of all sizes. Travelling with a few other colleagues? Or perhaps you're in a large group, twenty or more? You'll always find a hotel room with us!
Past Editions
2022
The 29th edition of Expomed Eurasia was hosted between 17.03.2022 and 19.03.2022 at the Tüyap Fair Convention and Congress Center in Istanbul, Turkey. The event was deemed a great success for the healthcare industry, with organisers thanking the participants of the trade fair at the event of the rendition. This included the over 600 exhibitors, and the 24,000 trade visitors. The event took place in a hybrid format consisting of a face-to-face trade fair and a digital platform.
Our visitors
for the event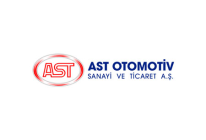 Great service, great people…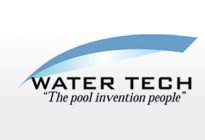 Ms Danielle Jacob-Johnson
Nick,
I would kindly like to thank you for your services and the Hotel is great. I will await for comments from all of my colleagues once they arrive and will provide you feedback. Thank you again!
I will and have recommended your services.
Best regards,
Danielle Jacob-Johnson
Division Director of International Sales and General Retail Sales

Thank you Megan,
it's always a pleasure working with you!
Kind regards and have a nice weekend,
Eva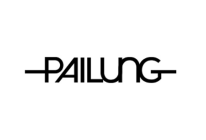 Mr Kent Hsieh
Doubletree By Hilton Milan
SIMAC
Hi Megan,
I like it a lot, near by the fair, with a link to center, very cozy.
Best Regard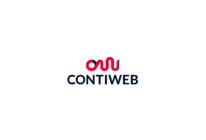 Dear Tom,
As I did not hear anything about the hotel and the trip, I think our travelers were okay and everything was fine.
Thank you for your help with everything.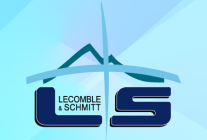 Dear Christine,
The Novum Hotel Madison Düsseldorf Hauptbahnhof was fine: good service, large rooms and bathrooms.
A bit old-fashioned and a 3 star hotel in my opinion rather than 4 stars.
Breakfast was fine.
Best regards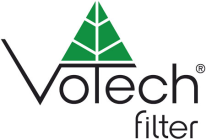 Dear Tom,
The service of Go Fair (your service) was excellent, I would really like to work with you again in 2017 (next Offshore). The people who will go to this fair would like to stay at Skene House Whitehall again, if you could manage this in the future, this would be great. (I don´t really know if Skene House will be exclusively offered by Munroe´s).
Kind regards,
Michaela Dohmen

Roee yaniv
Sheraton Dusseldorf Airport Hotel
ProWein
Excellent hotel and breakfast. Service and reception was great. Fair was less crowded but good enough.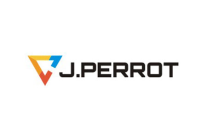 Hi Megan,
Thanks for your most professional and efficient assistance in booking the right hotel for us in Hannover this month for the EMO fair. The location was just a 10 minutes drive away but the room was super comfortable, the hotel was lovely, the staff friendly and the breakfast just outstanding.
Will surely be in touch for my next trip....Cheers

Veronika Strauss
Alliance hotel Brussels Expo
Very nice employees at the reception. Rooms were not too clean but still ok. Very near to the fair Flandrischer Hof. Nice rooms and good breakfast. Very good location. Have a nice day!

Hélène Moracchini Richardot
Holiday Inn Frankfurt Airport, an IHG Hotel
SIGHTCITY
Everything went good in the Hôtel. Employees are all very kind and helpful.

Steven Hecht
Novotel Cannes Montfleury
In summary, the Montfleury did a really good job. Service was prompt, professional and the obvious cultural differences aside, I wouldn't hesitate to recommend it. Room had a very nice balcony.
Best,
Steven Hecht
Our
Clients