YOUR TRAVEL PARTNER
Over
100 000

clients trusted us for their hotel accommodation during trade fairs
Featured
Events
About the
event
Covid-19 Update The 2022 edition of IBC will be a hybrid event - a live trade show and a digital platform. The face-to-face aspect will be held at the Amsterdam RAI from 9.09.2022 to 12.09.2022. The live component will feature the most recent Covid-19 safety precautions. The organisers are currently debating the safety precautions that will be installed. Precautions such as the ones listed belo...
30,000+
senior decision makers
About the
event
Covid-19 Update Messe Frankfurt GmbH is excited to start work towards bringing ISH back as a hybrid event in 2023 when the biggest impact of the coronavirus pandemic will have passed. The face-to-face aspect of ISH 2023 has been confirmed for the period March 13th – March 17th and will bring a lot of new additions. The digital portal will be available between March 13th and March 24th, 2023....
2500+
international exhibitors
188,000+
international visitors
97%
satisfaction rate among visitors
About the
event
Covid-19 Update Fakuma 2023 will occur as a face-to-face exhibition. The venue will have the latest COVID-19 prevention measures in place. The 2023 edition will occur at Messe Friedrichshafen between 17.10.2023 and 21.10.2023. The implemented safety measures will follow the latest government regulations. At present, the safety protocols are as follows: Mandatory wearing of medical masks All p...
40+
represented countries
About the
event
COVID Update Due to the ongoing pandemic, the 2021 edition of European Coatings Show has been cancelled. The in-person exhibition will take place in 2023, between March 28th and 30th. A digital conference will take place between September 13th and 14th, 2021. Organisers will implement an extensive COVID-19 prevention plan for the in-person event at Messe Nuremberg. Calling Card European Coat...
650+
congress participants
About the
event
COVID Update Wirtschaftsgemeinschaft Zoologischer Fachbetriebe GmbH is in the middle of preparations for the all-digital edition of Interzoo 2021, which will run between June 1st and June 4th. A virtual event allows industry players to catch up after a tough year of handling the coronavirus pandemic. Plans are already in motion to return to regular scheduling in 2022 as a physical event. Organise...
120,000
sq m of exhibition area
About the
event
Covid-19 Update CPhI Worldwide 2022 will take place between November 1st and November 3rd 2022 at Messe Frankfurt. The venue will have strict COVID-19 prevention measures in place for the live exhibition. The safety protocols will include: Attendants must have a digital ticket or badge accompanied by the possession of a Green Pass. The Green Pass is valid if attendants meet one of three condition...
Our
Services
HOTEL BOOKING
Hotel booking for trade fairs can be challenging. Let a dedicated agent handle the organising, reserving and amendment with a single call or email.
FLIGHT BOOKING
Remove the stress from booking your next flight. So you can focus on other important tasks.
AIRPORT TRANSFERS
Traveling from the airport to the hotel or venue should always be easy. Let us help you by arranging the transfer.
CONFERENCE ROOM BOOKING
Making the most of your conference meetings is vital. Guarantee your success by removing all potential setbacks.
Why
Choose

Us
TRUSTED VENDOR
We have long-lasting partnerships with hotel chains in every major city around the world.
PROFESSIONAL ADVISOR
We support your vision & match your wishes to your specific budget.
DEDICATED CUSTOMER SUPPORT
You always have a reservations expert on the other line for real-time assistance.
Our
Clients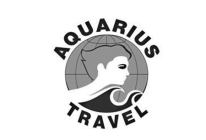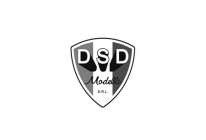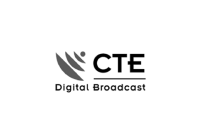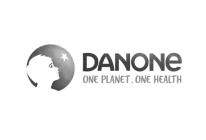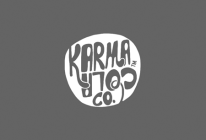 ERCAN ANNDIK

It was definitely a very good choice with its location, cleanliness and comfort. Thanks Megan Moore.
Pavlina Frydova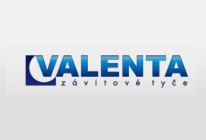 Everything was okay. Nice staff. Clean room, very quite place, no street rush, perfect breakfast. Not enough parking spaces but it was not a problem to park in the street few metres from hotel. Perfect hotel for few nights for business trips. Not far from Messe Stuttgart - only 10 minutes by car. Without any traffic.
Marketa Rutova
Ibis Hotel Frankfurt City Messe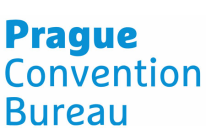 Dear Go Fair Team (namely Ms Tea Nilsson),
Thank you for all your support. Your reminders and detailed information about the reserved accommodation sent were very much appreciated especially before the show (IMEX Frankfurt 2014) being busy with plenty of other detailes.
Thank you and we will get back to you again.
Best wishes,
PCB Team
Alja Ferkolj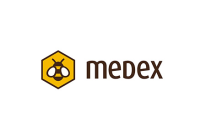 Hotel Studios has very good location, it is clean, staff is friendly. Only breakfast is average. General mark form 1 to 10 is 9.
Emma TRACZ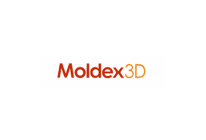 Dear Mark, Sorry to reply this late! I have just got back to Taiwan after this long business trip – the K was very successful and thank you for asking. I would love to take a while to give you mine, and my Teammates' feedback about the accommodation. Overall impression: Very good value for money! Pros: 1. Great location – it took 2 minutes to walk to the metro station and then 20 more minutes on the train to get to the fair. 2. Lots of restaurants and shops around – very convenient! 3. Rooms were big and clean, and we had plenty of space for our suitcases. 4. Comfortable beds, central heating and big bathrooms. 5. We will definitely consider it for the next K! it fulfilled most of our requirements! Having said all that I know you would like to know about the cons. I do not try to attack you, as you don't run the hotel, but for your reference and future customers you should be aware of the down side of the hotel; 1. There was no internet connection in the rooms – I think it was the biggest problem for us, as we had to receive emails and work in the lobby – the only place with the internet connection. You must know that the lobby was in a different building across the street! So this was not what I had in mind when ordering the rooms – Wi-Fi connection in the room is the most important thing when searching hotels for myself and my Team. The lobby was also a bar and a restaurant at the same time so it was inconvenient for us and other patrons to work there. The staff of the hotel did nothing upon my request to fix the connection in at least some of our rooms. 2. Great location – unfortunately it comes with a price – the area was busy and loud every night and for the whole night, the windows didn't block all of the noise of breaking glass and drunken singing. As I said at the beginning it was good value for money, and we would still chose this one! Knowing it was loud and there was no internet would not stop us from ordering it, but it would give us heads up and chance to mentally prepare. I hope my feedback was helpful and you will communicate with the hotel the need for Wi-Fi.
Thank you! Best Regards, Emma TRACZ Regional Manager
Walter Anelli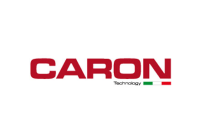 Hello, I would like to confirm you that I had a confortable stay and everything was O.K.
Sabine Roniger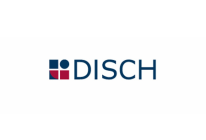 All went well, we liked the location of the hotel, right in the historic center of the city with many restaurants around, no problems at check in!
Mr Massimo Maffei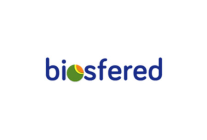 Dear Tom
Everything was perfect
I will contact you again next year
Best
Massimo
Mrs Amela Dizdarević
Ibis Hotel Frankfurt City Messe
ACHEMA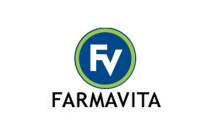 Dear Nick,
I'm sorry I could not answer the phone. I was not in business last week, so I'm in a big crowd.
He wants to thank you again for your accommodation.
In Frankfurt, we were very nice. The hotel is close to the fairground and the city center. Rooms are very nice, clean and neat.
Frankfurt is arranged. I hope we stay in touch, and maybe we will be back together with the accommodation
Great regards, Amela