YOUR TRAVEL PARTNER
Over
100 000

clients trusted us for their hotel accommodation during trade fairs
Featured
Events
About the
event
COVID Update Due to the ongoing pandemic, the 2021 edition of European Coatings Show has been cancelled. The in-person exhibition will take place in 2023, between March 28th and 30th. A digital conference will take place between September 13th and 14th, 2021. Organisers will implement an extensive COVID-19 prevention plan for the in-person event at Messe Nuremberg. Calling Card European Coat...
650+
congress participants
About the
event
COVID Update Wirtschaftsgemeinschaft Zoologischer Fachbetriebe GmbH is in the middle of preparations for the all-digital edition of Interzoo 2021, which will run between June 1st and June 4th. A virtual event allows industry players to catch up after a tough year of handling the coronavirus pandemic. Plans are already in motion to return to regular scheduling in 2022 as a physical event. Organise...
120,000
sq m of exhibition area
About the
event
Covid-19 Update CPhI Worldwide 2022 will take place between November 1st and November 3rd 2022 at Messe Frankfurt. The venue will have strict COVID-19 prevention measures in place for the live exhibition. The safety protocols will include: Attendants must have a digital ticket or badge accompanied by the possession of a Green Pass. The Green Pass is valid if attendants meet one of three condition...
About the
event
Covid-19 Update Messe Frankfurt GmbH is excited to start work towards bringing ISH back as a hybrid event in 2023 when the biggest impact of the coronavirus pandemic will have passed. The face-to-face aspect of ISH 2023 has been confirmed for the period March 13th – March 17th and will bring a lot of new additions. The digital portal will be available between March 13th and March 24th, 2023....
2500+
international exhibitors
188,000+
international visitors
97%
satisfaction rate among visitors
About the
event
Covid-19 Update The IBC Partnership Board has cancelled IBC 2021. This is necessary to ensure that all participants can attend. IBC will take place instead between September 9th and September 12th at the Amsterdam RAI in Amsterdam, Netherlands. The exhibition halls will be in full compliance with government health and sanitation protocols. IBC 2022 will take place as a hybrid edition. You have opt...
30,000+
senior decision makers
About the
event
Covid-19 Update Fakuma 2023 will occur as a face-to-face exhibition. The venue will have the latest COVID-19 prevention measures in place. The 2023 edition will occur at Messe Friedrichshafen between 17.10.2023 and 21.10.2023. The implemented safety measures will follow the latest government regulations. At present, the safety protocols are as follows: Mandatory wearing of medical masks All p...
40+
represented countries
Our
Services
HOTEL BOOKING
Hotel booking for trade fairs can be challenging. Let a dedicated agent handle the organising, reserving and amendment with a single call or email.
FLIGHT BOOKING
Remove the stress from booking your next flight. So you can focus on other important tasks.
AIRPORT TRANSFERS
Traveling from the airport to the hotel or venue should always be easy. Let us help you by arranging the transfer.
CONFERENCE ROOM BOOKING
Making the most of your conference meetings is vital. Guarantee your success by removing all potential setbacks.
Why
Choose

Us
TRUSTED VENDOR
We have long-lasting partnerships with hotel chains in every major city around the world.
PROFESSIONAL ADVISOR
We support your vision & match your wishes to your specific budget.
DEDICATED CUSTOMER SUPPORT
You always have a reservations expert on the other line for real-time assistance.
Our
Clients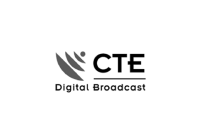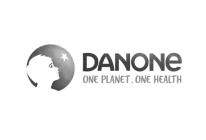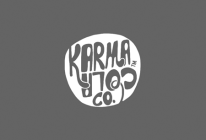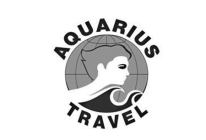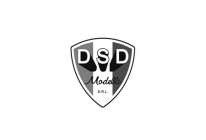 Sara Belshaw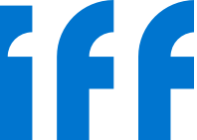 Hi Megan,
I just wanted to drop you a quick note to say thank you for all your help in arranging the hotel and breakfasts etc.
The feed back from the team has also been positive from the hotel.
Looking forward to working with you again.
Have a lovely weekend.
Thanks
Tim Brothers

The 2 night booking was misplaced by the hotel, so after 30 mins checking our vouchers we were forced to rebook for one night at reception and pay again. We then booked another hotel for our second night. Very poor hotel, very cold, decor very much in need of repair. Breakfast ok.
Because of the mixup, Go Fair refunded us in full and dealt with us quickly and professionally. Definately service 'above and beyond' Very happy to recommend Go fair and use them again.
Mr Alejandro Benitez
B&B Hotel Stuttgart-Bad Cannstatt
LogiMAT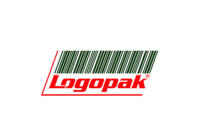 Your service:

Positive:
- There was always an answer within a few hours.
- There were friendly reminders, should one have forgotten something.

Hotel

Negative:
- There was little choice at breakfast.
- For weekend arrivals the reception is empty.
- The windows could not be opened due to laws/ ordinances.

Positive:
- The train is 3 - 5 minutes walk away.
- There are some good restaurants nearby
- On request you got the key to open the window
- There were shopping facilities (supermarkets) nearby
- The hotel offers parking possibilities; (Otherwise there is a parking garage 100 m away)
- The parking spaces at the hotel are free of charge

Best Regards,

Alejandro
Frederic Bernard
Maritim Hotel Dusseldorf
MEDICA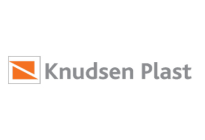 Hi Brian,
All went well. Very nice hotel and no troubles at the check-in, even though we came late at night.
Thanks again.
Best regards / Med venlig hilsen
Pavlina Frydova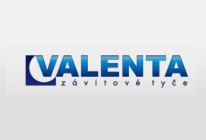 Everything was okay. Nice staff. Clean room, very quite place, no street rush, perfect breakfast. Not enough parking spaces but it was not a problem to park in the street few metres from hotel. Perfect hotel for few nights for business trips. Not far from Messe Stuttgart - only 10 minutes by car. Without any traffic.
Heidi Van Haute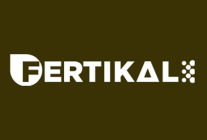 Hello Megan,
Here is the feedback I got from the guests:
•Nice, clean rooms
•Breakfast OK
•Good parking facility
•Bar : no ice, red wine in fridge, white wine not chilled….
Very pleased with your services; always fast and to the point communication. Best regards, Heidi Van Haute Office Manager
Yoo Chek Hong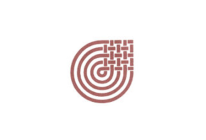 Hi Christine,
Thank you once again for your assistance in the room reservaton.
Thank you for your service.
Eija Suntio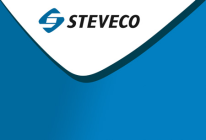 Dear Tom,
The Maritim Hotel Bremen was very nice accommodation. Could you book it for next year May 21.-23. during Breakbulk Europe 2019. Five rooms like this year. I´m waiting for your reply.
Best regards Eija Suntio
Annalisa Salvadego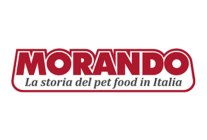 Everything perfect. Thanks for your service