YOUR TRAVEL PARTNER
Over
100 000

clients trusted us for their hotel accommodation during trade fairs
Featured
Events
About the
event
COVID Update Due to the ongoing pandemic, the 2021 edition of European Coatings Show has been cancelled. The in-person exhibition will take place in 2023, between March 28th and 30th. A digital conference will take place between September 13th and 14th, 2021. Organisers will implement an extensive COVID-19 prevention plan for the in-person event at Messe Nuremberg. Calling Card European Coat...
650+
congress participants
About the
event
Covid-19 Update Fakuma 2023 will occur as a face-to-face exhibition. The venue will have the latest COVID-19 prevention measures in place. The 2023 edition will occur at Messe Friedrichshafen between 17.10.2023 and 21.10.2023. The implemented safety measures will follow the latest government regulations. At present, the safety protocols are as follows: Mandatory wearing of medical masks All p...
40+
represented countries
About the
event
COVID Update Wirtschaftsgemeinschaft Zoologischer Fachbetriebe GmbH is in the middle of preparations for the all-digital edition of Interzoo 2021, which will run between June 1st and June 4th. A virtual event allows industry players to catch up after a tough year of handling the coronavirus pandemic. Plans are already in motion to return to regular scheduling in 2022 as a physical event. Organise...
120,000
sq m of exhibition area
About the
event
Covid-19 Update Messe Frankfurt GmbH is excited to start work towards bringing ISH back as a hybrid event in 2023 when the biggest impact of the coronavirus pandemic will have passed. The face-to-face aspect of ISH 2023 has been confirmed for the period March 13th – March 17th and will bring a lot of new additions. The digital portal will be available between March 13th and March 24th, 2023....
2500+
international exhibitors
188,000+
international visitors
97%
satisfaction rate among visitors
About the
event
Covid-19 Update CPhI Worldwide 2022 will take place between November 1st and November 3rd 2022 at Messe Frankfurt. The venue will have strict COVID-19 prevention measures in place for the live exhibition. The safety protocols will include: Attendants must have a digital ticket or badge accompanied by the possession of a Green Pass. The Green Pass is valid if attendants meet one of three condition...
About the
event
Covid-19 Update The IBC Partnership Board has cancelled IBC 2021. This is necessary to ensure that all participants can attend. IBC will take place instead between September 9th and September 12th at the Amsterdam RAI in Amsterdam, Netherlands. The exhibition halls will be in full compliance with government health and sanitation protocols. IBC 2022 will take place as a hybrid edition. You have opt...
30,000+
senior decision makers
Our
Services
HOTEL BOOKING
Hotel booking for trade fairs can be challenging. Let a dedicated agent handle the organising, reserving and amendment with a single call or email.
FLIGHT BOOKING
Remove the stress from booking your next flight. So you can focus on other important tasks.
AIRPORT TRANSFERS
Traveling from the airport to the hotel or venue should always be easy. Let us help you by arranging the transfer.
CONFERENCE ROOM BOOKING
Making the most of your conference meetings is vital. Guarantee your success by removing all potential setbacks.
Why
Choose

Us
TRUSTED VENDOR
We have long-lasting partnerships with hotel chains in every major city around the world.
PROFESSIONAL ADVISOR
We support your vision & match your wishes to your specific budget.
DEDICATED CUSTOMER SUPPORT
You always have a reservations expert on the other line for real-time assistance.
Our
Clients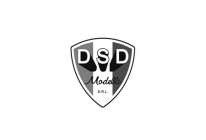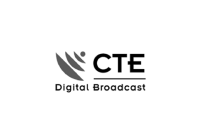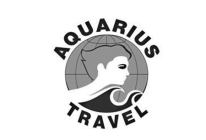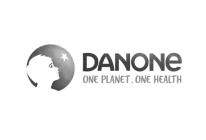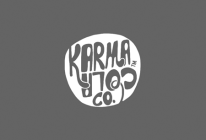 Katie Gray
Premier Inn London Docklands ExCel
DSEI

Just want it to be highlighted to your company how hard you work and that it should not go unnoticed. We have had so much bad luck in the past with accommodation in London, so it is so reassuring to have someone like you who has helped us – I will be sure to use you always going forward as customer experience is everything and you have nailed this ☺
Thank you again – what a credit to your team
Katie Gray
Events & Marketing Manager
Stephen Elliott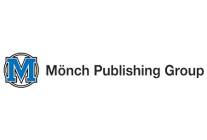 Megan Moore was grand to work with... We had on-off-on again hotel guests. She found the highest quality hotel at the lowest price for us in a popular Paris neighbourhood - 5 stars at 2 star prices! Megan also found some great deals for us in other tier one cities as well - low prices, high quality - during peak exposition times. Will certainly use her again!
Khaled Jemili
Renaissance Fort Lauderdale Cruise Port Hotel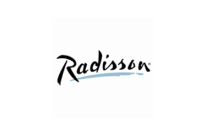 Oh! Yes! The event went perfect for us. The hotel was great. I have always stayed in this hotel and everything went very well as usual. Thank you very much for calling.
Debby Spurrell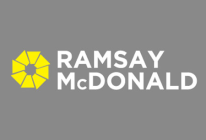 We found the service provided by Megan Moore of Go Fair Ltd to be personable and professional. Megan was very thorough in her attendance to our enquiries and did not hesitate to source further information or details when our schedule changed. Megan represented her employer well and I would recommend their services.
Mrs. Mathilde Chelly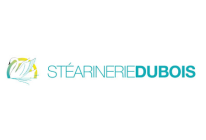 Hi Tom,
Thanks for your email, All was fine in the hotel we booked.
Thanks and have a nice day,
Bien cordialement, Best regards,
Mathilde CHELLY
Europe Sales Representative
Pharmaceutical Division
Gulniyaz Tahrali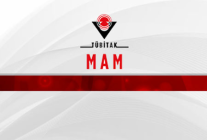 Thanks a lot to Go Fair and especially to Tess for promptly helping and offering the most suitable hotel options matching my requirements. I had a comfortable stay in Berlin thanks to this service.
I would be pleased to work again with Go Fair in the future.
Kind regards
Gülniyaz Tahralı
Ms. Pía Hartwig
Hampshire Hotel - Eden Amsterdam
IBC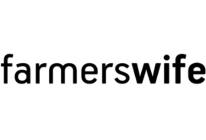 Hi Tess,
hope you are fine, we really enjoyed our stay in the Hotel we had in Amsterdam for IBC Show this year
So we would like to check prices already for next year, same hotel could you do me this favor?
Muchas Gracias!
Kind regards!
Pía Hartwig
Laurence Sassi

Dear Megan,
I confirm you that everything was OK with the reservation and the hotel. Keep in touch for the next IBA FAIR,
Laurence Sassi
Emel Bulut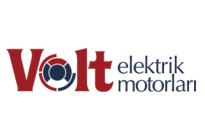 Dear Tom,
As the operating and marketing manager of our new office abroad, sometimes one just doesn`t have enough time to take care of small details that come back to haunt you at the very last minute. Even though, I was not familiar with your company before and I had never worked with an external company either, you remained reassuring and have kept your word. Within a very limited time frame and with only a few emails you were able to put me and 10 of my colleagues in a good hotel, with excellent service and near the city center... I have already send you the dates and locations of our next fairs! It was a pleasure working with you and I look forward to working with you again.
Emel