YOUR TRAVEL PARTNER
Over
100 000

clients trusted us for their hotel accommodation during trade fairs
Featured
Events
About the
event
Covid-19 Update Eurobike 2022 will take place from July 13th until July 17th at Messe Frankfurt. Organisers assure that the venue will have strict COVID-19 preventive measures in place. The safety protocols will include: Attendants must provide proof that they do not have an ongoing COVID-19 infection. This applies to visitors, exhibitors, service providers, media representatives, and employees....
1,400+
international exhibitors
37,000+
international trade visitors
About the
event
K Messe is all set to have the dialogue on the future of smart sustainable plastics manufacture in 2022. Messe Düsseldorf GmbH has announced that preparations are already set in motion to hold the live edition in Dusseldorf, Germany. This will be the first time K Messe will be held after the coronavirus pandemic started and organisers believe it's the best time to have a physical editio...
About the
event
COVID Update The coronavirus pandemic forced organisers to rework ISH 2021 as an all-digital event, which ran successfully and ensured the continued conversations within the HVAC industry. Messe Frankfurt GmbH is excited to start work towards bringing ISH back as a physical event in 2023, when the biggest impact of the coronavirus pandemic will have passed. ISH 2023 has been confirmed for the per...
2500+
international exhibitors
188,000+
international visitors
97%
satisfaction rate among visitors
About the
event
NürnbergMesse GmbH has announced new changes to the Chillventa schedule. Chillventa 2021 has been officially postponed until October the following year, 2022. The international trade show will now be held from October 11th until October 13th, 2022. This decision comes as a result of the uncertainties surrounding COVID-19 and travel restrictions. Now Chillventa resumes its regular biennial sch...
663
international exhibitors
72,200
sq m of exhibition area
18,294
international visitors
About the
event
Covid-19 Update The latest edition of Tube will take place between 09.05.2022 and 13.05.2022. The event will take as an in-person event at Messe Düsseldorf. The event will coincide with the Wire trade show. Organisers will put in place a strict COVID-19 prevention plan to ensure attendant safety. The safety plan will include the following health and hygiene measures: To enter the venue, atte...
31,000+
international trade visitors
About the
event
Covid-19 Update: ProWein 2022 will take place as a face-to-face exhibition between 27.03.2022 and 29.03.2022. The event will take place at Messe Düsseldorf. It will feature the latest COVID-19 prevention measures. The safety measures put in place at the exhibition centre will include the following: Attendees must present one of the following 3G documents to gain access to the venue: A neg...
Our
Services
HOTEL BOOKING
Hotel booking for trade fairs can be challenging. Let a dedicated agent handle the organising, reserving and amendment with a single call or email.
FLIGHT BOOKING
Remove the stress from booking your next flight. So you can focus on other important tasks.
AIRPORT TRANSFERS
Traveling from the airport to the hotel or venue should always be easy. Let us help you by arranging the transfer.
CONFERENCE ROOM BOOKING
Making the most of your conference meetings is vital. Guarantee your success by removing all potential setbacks.
Why
Choose

Us
TRUSTED VENDOR
We have long-lasting partnerships with hotel chains in every major city around the world.
PROFESSIONAL ADVISOR
We support your vision & match your wishes to your specific budget.
DEDICATED CUSTOMER SUPPORT
You always have a reservations expert on the other line for real-time assistance.
Our
Clients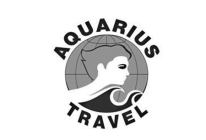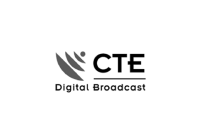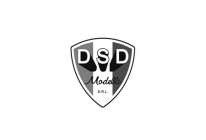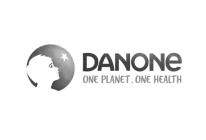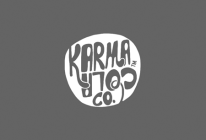 Odile Dutriaux
Hotel Swissotel Dusseldorf / Neuss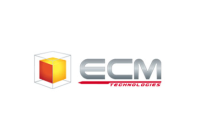 Dear Meagan,
I did really appreciated to work with you for hotel booking last year. Obviously, I shall work with you again in 2012. With kind regards.
Odile DUTRIAUX
Sales Assistant
Ms. Gladys Dupont
Best Western Hotel Nurnberg City West
BIOFACH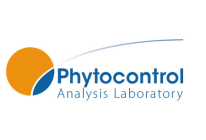 Dear M. Parker,
The hotel was very great.
Close to the messe and the city by metro and very convenient. It was very close to the metro. close to the center (10 min) 30 min to the messe Great Brekfast. The room was clean, and we have a present : chocolate, water and coffee.
I think we want to reserve the same hotel next year 😉
Thank you
regards
Joe Middleton

The Art Hotel Dulac in Amsterdam was a superb little hotel and I would certainly enjoy going back there.
Regards.
Joe Middleton
Louise Røssell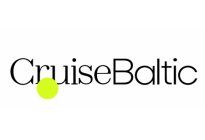 We had the pleasure of staying at TRYP Lisboa Oriente during a business trip. Megan helped us so much and made sure that all our partners were well taken care of. I only have positive feedback and highly recommend Go Fair.
Antonella Sciocco Saita
Campanile Roissy Le Mesnil Amelot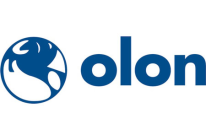 Dear Tess,
the hotel was in general appreciated for: -Cleaning, position (very close to fair) and shuttle service to airport, very kind staff, not noisy. It should be improved for: -Restaurant: poor choice and quality (but take into consideration that we are Italian…) -Room equipments (only 2 small towels, no bath towels available), no extra soap, no balm, body cream -Wireless : it should be upgraded. A last consideration: thank you again for the shuttle service: very good, very serious society and very kind boss.
Best regards
Gerhard W. Seeger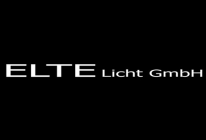 Dear Megan,
Thank you very much for your help with the reservation.Your service was excellent, and I will contact you again
when i have to travel to the Near East.
Whenever I was travelling to Dubai, I booked the Crown Plaza Dubai on Sh Zayed Rd. (Our office is in the next tower)
The Hotel is in the style of the late eighties, but in perfect condition. I like this atmosphere and I hope they will conserve
it as it is. The staff is always friendly and helpful - first class.
We will be in touch.
Best regards,
Gerhard.
Sabine Roniger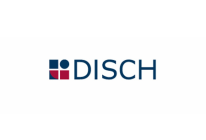 All went well, we liked the location of the hotel, right in the historic center of the city with many restaurants around, no problems at check in!
Walter Anelli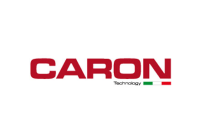 Hello, I would like to confirm you that I had a confortable stay and everything was O.K.
Ms Laetitia Wachnicki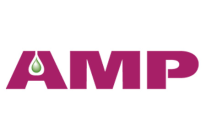 Dear Tom
Your mail was unfortunately in the undesirable box !
I do really thank you for your help, mainly before our travel because it was very very helpful for me.
The hotel « Zum Deutschen Eck » was perfect for what we wanted and a special mention for the person at the reception : he was very nice and competent.
The hotel was clean and very arranging so perfect for all our next K fairs for sure !
I wish you a nice day and will not hesitate to call you when we will have a need.
Best regards,