YOUR TRAVEL PARTNER
Over
100 000

clients trusted us for their hotel accommodation during trade fairs
Featured
Events
About the
event
Covid-19 Update CPhI Worldwide 2022 will take place between November 1st and November 3rd 2022 at Messe Frankfurt. The venue will have strict COVID-19 prevention measures in place for the live exhibition. The safety protocols will include: Attendants must have a digital ticket or badge accompanied by the possession of a Green Pass. The Green Pass is valid if attendants meet one of three condition...
About the
event
Covid-19 and Interzum Koelnmesse GmbH has announced that interzum 2023 will be a hybrid event. The specific dates for the event in Cologne have also been officially confirmed: 09.05.2023 through 12.05.2023. As of April 2022, North Rhine-Westphalia has removed its Covid-19 restrictions. Messe Cologne nonetheless recommends that attendees adhere to a few guidelines. Attending after testing negative,...
60+
represented countries
190,000
sq m of exhibition area
About the
event
Covid-19 update For K MESSE K Messe will discuss the future of sustainable plastics manufacturing in 2022. Messe Düsseldorf GmbH has announced that preparations for a hybrid edition in Messe Düsseldorf are underway. This will be the first time K Messe will be held after the beginning of the coronavirus pandemic. The organisers believe it is a suitable time to host a hybrid edition due to...
About the
event
Covid-19 Update Messe Munich GmbH has announced IFAT 2020 has been cancelled, and a new live edition will be held in May 2022. The cancellation came at the height of the COVID-19 pandemic, and now the hope is that by skipping the year altogether the situation will be under control. Organisers are of the opinion that it's best to wait and organise a safer live event because digital solutions...
About the
event
Covid-19 Update Messe Frankfurt GmbH is excited to start work towards bringing ISH back as a hybrid event in 2023 when the biggest impact of the coronavirus pandemic will have passed. The face-to-face aspect of ISH 2023 has been confirmed for the period March 13th – March 17th and will bring a lot of new additions. The digital portal will be available between March 13th and March 24th, 2023....
2500+
international exhibitors
188,000+
international visitors
97%
satisfaction rate among visitors
Our
Services
HOTEL BOOKING
Hotel booking for trade fairs can be challenging. Let a dedicated agent handle the organising, reserving and amendment with a single call or email.
FLIGHT BOOKING
Remove the stress from booking your next flight. So you can focus on other important tasks.
AIRPORT TRANSFERS
Traveling from the airport to the hotel or venue should always be easy. Let us help you by arranging the transfer.
CONFERENCE ROOM BOOKING
Making the most of your conference meetings is vital. Guarantee your success by removing all potential setbacks.
Why
Choose

Us
TRUSTED VENDOR
We have long-lasting partnerships with hotel chains in every major city around the world.
PROFESSIONAL ADVISOR
We support your vision & match your wishes to your specific budget.
DEDICATED CUSTOMER SUPPORT
You always have a reservations expert on the other line for real-time assistance.
Our
Clients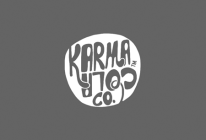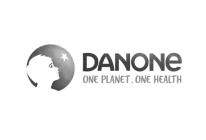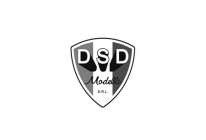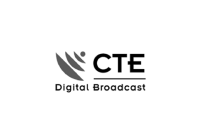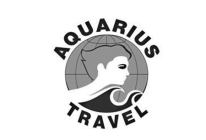 Chris Morrison
ibis Nurnberg City am Plarrer
BIOFACH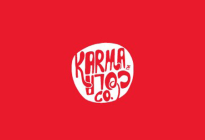 Thanks for your assistance in finding a hotel for Biofach 2020. The Ibis was in a good central location and met expectations. Regards Chris
Loredana Meligy
Hotel Monte Christo
Anuga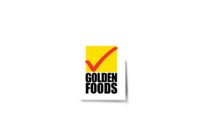 Dear Anna, The Hotel Monte Christo - Koln was great ! Flights was all ok. Hotel Very clean and neat. Hot inside as much as you wish. Very nice hosting service ! The Hotel receptionist man, Swen was very very nice to me, more than helpful and was a real pleasure to deal with him. Alexandra, his colleague also she was very nice, even tough I only deal with her for several hours, before I left the hotel , back to Romania. I know I might not have been so easy to deal person at times, but you was patient to me. I appreciate all your efforts to find the best deal based upon my requests. Thank you again for all your support ! Have a great day !
Mariya Kopisheva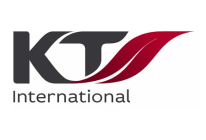 Dear Tom, Thank you for all your support. It has been a great pleasure working with you! Will definitely be in touch for the upcoming events. Best regards, Mariya
One of my colleagues tried to check in after 11pm using the self-service system it found is booking, asked him to enter my address, and then when pressed to confirm it said it couldn't process my check-in. This happened to another colleague arriving late due to flight delays -the system is unreliable/faulty, which is a particular issue when the check-in desk is unmanned. Both had to use the hotel's emergency number. Overall the hotel was clean and service was ok.
Frederic Bernard
Maritim Hotel Dusseldorf
MEDICA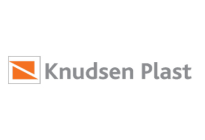 Hi Brian,
All went well. Very nice hotel and no troubles at the check-in, even though we came late at night.
Thanks again.
Best regards / Med venlig hilsen
Roxana Cretu
Courtyard by Marriott Dusseldorf Seestern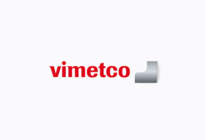 Hi Tom,
Thank you for your care and support during our collaboration. We enjoyed Marriott and we had really great results at the fair. I will fill in the feedback for your services soon. Now I'm still caught up with the following tasks after the fair. So far I had some complaints regarding the smoking rooms. Apparently the hotel had no knowledge about your request for the smoking rooms. They had some, but all of them were already given to other guests. We kindly ask you to check where the miscommunication happened. Thank you and looking forward to our next collaboration.
Best regards,
Roxana Cretu Office Manager
Elisa Lullo

Thank you, Megan!
All your support and kindness so far has been really precious indeed :)
Have a very nice afternoon.
Kind regards.
Elisa
Mr Andrea Rampoldi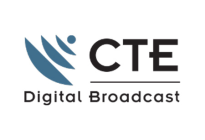 Dear Christine,
I have to thank you because the solution you found last minute is the best ever! I found the hotel to be clean, comfortable and excellent breakfast, really nice staff. Really great solution! thank you very much! I also talked about this hotel to other colleagues and these came to see it! I really thank you very much! congratulations
Ciao
Andrea Rampoldi
Sales Director Italy & Emerging Countries
ANNA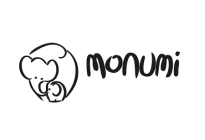 Dear Nick,
Thank you very much for your fruitful assistance in searching hotel for our stay in Nuremberg. Your support was fast, flexible and very friendly. Thanks to this we had comfortable and quiet hotel half an hour from Nuremberg Fairs place for reasonable price. I do appreciate your professional attitude and will recommend your service to my colleagues. We will be in touch for next our fairs trips for sure.
My best and warm regards,
Anna