YOUR TRAVEL PARTNER
Over
100 000

clients trusted us for their hotel accommodation during trade fairs
Featured
Events
About the
event
Covid-19 Update Fakuma 2023 will occur as a face-to-face exhibition. The venue will have the latest COVID-19 prevention measures in place. The 2023 edition will occur at Messe Friedrichshafen between 17.10.2023 and 21.10.2023. The implemented safety measures will follow the latest government regulations. At present, the safety protocols are as follows: Mandatory wearing of medical masks All p...
40+
represented countries
About the
event
COVID Update Wirtschaftsgemeinschaft Zoologischer Fachbetriebe GmbH is in the middle of preparations for the all-digital edition of Interzoo 2021, which will run between June 1st and June 4th. A virtual event allows industry players to catch up after a tough year of handling the coronavirus pandemic. Plans are already in motion to return to regular scheduling in 2022 as a physical event. Organise...
120,000
sq m of exhibition area
About the
event
Covid-19 Update Messe Frankfurt GmbH is excited to start work towards bringing ISH back as a hybrid event in 2023 when the biggest impact of the coronavirus pandemic will have passed. The face-to-face aspect of ISH 2023 has been confirmed for the period March 13th – March 17th and will bring a lot of new additions. The digital portal will be available between March 13th and March 24th, 2023....
2500+
international exhibitors
188,000+
international visitors
97%
satisfaction rate among visitors
About the
event
Covid-19 Update CPhI Worldwide 2022 will take place between November 1st and November 3rd 2022 at Messe Frankfurt. The venue will have strict COVID-19 prevention measures in place for the live exhibition. The safety protocols will include: Attendants must have a digital ticket or badge accompanied by the possession of a Green Pass. The Green Pass is valid if attendants meet one of three condition...
About the
event
COVID Update Due to the ongoing pandemic, the 2021 edition of European Coatings Show has been cancelled. The in-person exhibition will take place in 2023, between March 28th and 30th. A digital conference will take place between September 13th and 14th, 2021. Organisers will implement an extensive COVID-19 prevention plan for the in-person event at Messe Nuremberg. Calling Card European Coat...
650+
congress participants
About the
event
Covid-19 Update The 2022 edition of IBC will be a hybrid event - a live trade show and a digital platform. The face-to-face aspect will be held at the Amsterdam RAI from September 9th, 2022 to September 12th, 2022. The live aspect will feature the most recent Covid-19 safety precautions. The organisers are currently debating the possible safety precautions that will be put in place at the venue. P...
30,000+
senior decision makers
Our
Services
HOTEL BOOKING
Hotel booking for trade fairs can be challenging. Let a dedicated agent handle the organising, reserving and amendment with a single call or email.
FLIGHT BOOKING
Remove the stress from booking your next flight. So you can focus on other important tasks.
AIRPORT TRANSFERS
Traveling from the airport to the hotel or venue should always be easy. Let us help you by arranging the transfer.
CONFERENCE ROOM BOOKING
Making the most of your conference meetings is vital. Guarantee your success by removing all potential setbacks.
Why
Choose

Us
TRUSTED VENDOR
We have long-lasting partnerships with hotel chains in every major city around the world.
PROFESSIONAL ADVISOR
We support your vision & match your wishes to your specific budget.
DEDICATED CUSTOMER SUPPORT
You always have a reservations expert on the other line for real-time assistance.
Our
Clients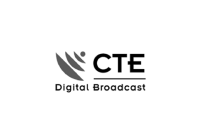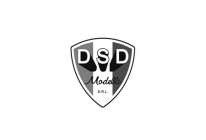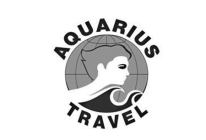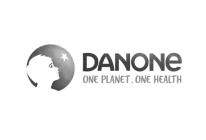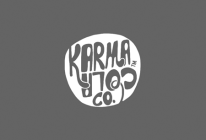 Lucy Vintenat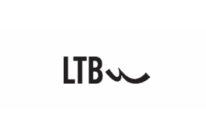 Hi Mark,
I would like to thank you very much for your help, you were absolutely brilliant. The hotel was beyond my hopes, and my boss couldn`t believe that we were staying at the Radisson`s, he was afraid of the price, and speachless when I told him how much it had cost ! The personal was very friendly, the placement was perfect. My boss had a short electricity cut during the evenig, but I guess that was because the hotel was brand new and needed a few adjustments. To sum up, this was just ideal for a professional trip to Oslo. So a big THANK YOU !! I will certainly contact you for future needs.
Best regards,
Lucy Export Customer Account Manager Sales Department LTB
Erdem Eray
Holiday Inn Essen City Centre, an IHG Hotel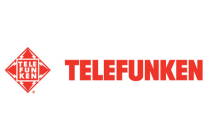 Hi Nicola,
Thank you for your email. We had a great experience at the Holiday Inn - Essen City Center Hotel. The room was large enough for two people to be comfortable at all times. The hotel is located almost at the heart of the city; near a shopping mall, direct metro line to the Messe exposition hall, walking distance to the city center.
My colleague and I were very satisfied with the hotel accommodation and services. I recommend this hotel to everyone especially those who need quick access to Messe. I would like to thank Go Fair for providing us several options according to our budget and booking us this great hotel.
Sincerely,
Erdem Eray Product Manager
Mr. Steven Ho
B&B Hotel Dusseldorf City-Sud
MEDICA
The service was impeccable to ensure that I am well looked after for the hotel accommodation during Medical. Will definitely use their services again for the next event.
Michael Siebold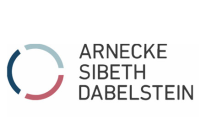 The staff was pleasant and welcoming and helpful, the room clean but smaller than expected and certainly at the lower end of a three star spectrum. The Location is very good for visiting Mipim because of ist proximity to the venue.
Katharina Fersch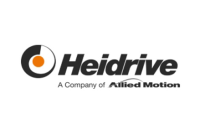 Hi Megan, Many thanks for your support, even in this difficult time. You have shown full engagement and we are completely satisfied. Thanks again. I am looking forward to continue working with you. Many greetings
Kathrin Sauter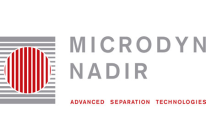 Hi Tom,
Thank you fro getting back to us. We had a great time at the Park Plaza Vondelpark. Service was good and the rooms were clean. The only two thinks we were quite surprised about was that there was almost no light in the rooms and that there were no parking spots exclusively for the hotel. Thank you very much again for your great support and flexibility! We are looking forward to working with you again in the future.
Best regards,
Kathrin Sauter Head of Marketing & Communication
Maria Manoloukou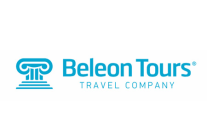 Dear Tom,
We had a good stay. The hotel is clean and people are friendly and helpful. its nice to see smily faces when you start your day and when you return tired. The only thing that i can tell is the issue with the breakfast that while each time after i sent your email the issue was taking care the next day existed again. there was no update between personel and system.
Kristin Lund Myrdahl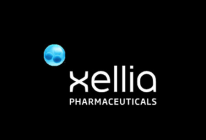 Hi Tess,
The hotel is splendid and totally fits our purpose ;-) The rooms are really good and the restaurant is totally fine. The bus arrangements seem to work impaccably, which is the first time ever for us during the last 4-5 CPhIs ;-) It was there on time this morning and we are so pleased. The hotel director personally helped out and had service written all over him!
Kind regards,
Kristin Xellia
Pharmaceuticals ApS
Débora
Sejours & Affaires Paris-Malakoff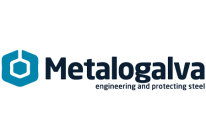 Hello Tom,

First of all I want to thank you for your professionalism with us.
Enjoyed our stay and ran everything very well.
The rooms were comfortable and we were very well received.

King Regards,
Débora