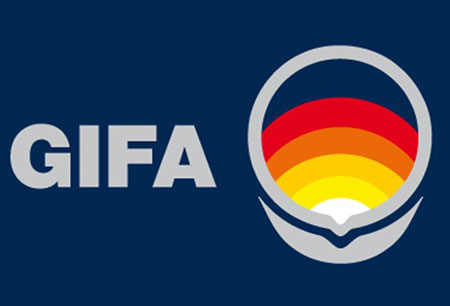 GIFA 2027
(21 June 2027 - 25 June 2027 )
Organizer:
Messe Dusseldorf GmbH
About the
event
Update
GIFA 2027 will occur as a live trade exhibition between the 21st and 25th of June, 2027. It will be held in Messe Düsseldorf without coronavirus safeguards. This is due to the country countermanding its pandemic restrictions.
Preface
The quadrennial GIFA (GIFA Germany/GIFA Düsseldorf) is a pre-eminent metallurgy sector trade exhibition. It is held as part of the GMTN trade show quartet, which includes METEC, THERMPROCESS, and NEWCAST. It occurs in Messe Düsseldorf and has been hosted since 1956. The GIFA event and its coinciding trade shows present the latest foundry innovations. This includes novel holding furnaces, metrology, compounds, moulding equipment, casting machines, et cetera. The event incorporates more than 950 exhibiting firms and around 49 000 visitants. Such participants attend from various countries, including Italy, China, India, and the USA. They represent the entire value concatenation, from raw materials to services. This includes diverse experts, executives, industry insiders, and association representatives. Additionally, GIFA Germany receives participants from related sectors.
About GIFA
Various industries attend the GIFA Düsseldorf during its quadrennial renditions. Such include the metalworks, automotive, trade, service, and commerce sectors. The education, environmental preservation, waste remotion, safety, and manufacturing industries likewise attend.

GIFA and its coinciding events feature diversified support programmes. Notable showstoppers include the exhibition, which presents up-to-the-minute conceptions in the affiliated sectors. These span from raw materials to new applications. The exposition features the wares of GIFA's exhibitor list, including commercial enterprise leaders like:
Bosch Rexroth AG;
CNBM International Corporation;
Imerys;
Schmidt + Clemens;
Schneider Electric;
Siemens AG;
ABB AB;
ACME;
AMETEK;

Carl Zeiss;
Fuji Electronics Industry Co;
FUJIFILM Europe GmbH;
Hitachi;
Saint-Gobain;
Schaeffler Technologies AG;
Siempelkamp;
Tokai;
ThyssenKrupp Materials.
Participants should also opt to take part in the various special shows. They should not overlook the WFO Technical Forum and the GIFA Forum.
GIFA Accommodation
Procure suitable accommodation for GIFA with Travel 2 Fairs Ltd. All that is necessary is to inform us about the rooms you need, how much you wish to spend, and your desired location. Travel 2 Fairs Ltd addresses the rest. Secure accommodations next to Messe Düsseldorf. This will improve your commuting time by gaining invaluable public transport access. We can inform you of the top-quality routes to take to the locale. Apart from reasonable lodging accommodation for expositions, we likewise provide transport services. One travel method to your hotel is to have a rentable car expecting you at the airport. Another is to plan a two-way airport transferrable service.
Event data may be out-of-date due to the pandemic. More data is accessible from the organiser.
Past Iterations
GIFA 2019
GIFA's 2019 iteration occurred between the 25th and 29th of June 2019. It featured around 2 360 exhibiting firms and approximately 72 500 trade visitants from 118 countries.
GIFA 2023
GIFA's 2023 iteration occurred between the 12th and 16th of June 2023. It coincided with NEWCAST, THERMPROCESS, and METEC 2023 as part of the Bright World of Metals 2023. The events featured 63 300 visitnants from 114 nations (78% had concrete investment plans, 69% were from abroad and 58% were executives). They examined the wares of approximately 2 200 exhibiting firms from 56 countries (76% were from a foreign country).
Our visitors
for the event
Our
Clients