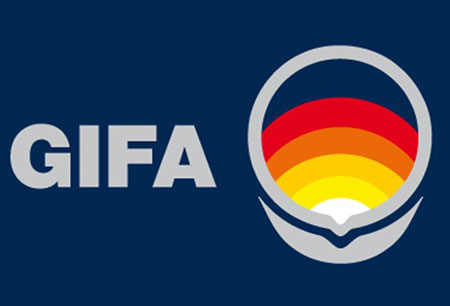 GIFA
(12 June 2023 - 16 June 2023 )
Location:
Germany , Düsseldorf
About the
event
Update
GIFA 2023 will be hosted as a live trade fair between 12.06.2023 and 16.06.2023. The event will take place in Messe Düsseldorf without strict Covid-19 safety measures. This is due to the country removing its pandemic-related restrictions.
Introduction
The quadrennial GIFA is one of the metallurgy industry's leading trade fairs. It is held as part of the GMTN trade fair quartet, which includes METEC, THERMPROCESS, and NEWCAST. It occurs in Messe Dusseldorf and has been hosted since 1956. The event and its coinciding trade shows present the latest foundry innovations. This includes novel holding furnaces, metrology, compounds, moulding equipment, casting machines and others. The event features over 950 exhibitors and around 49,000 visitors. Such participants attend from various countries, including Italy, China, India, and the USA. They represent the entire value chain, from raw material suppliers to service providers. This includes diverse experts, decision-makers, industry insiders, and association representatives. Additionally, the event receives participants from related sectors.
About GIFA
Various industries attend GIFA during its quadrennial renditions. Such include the foundry, metallurgy, and metalworking sectors. The automotive, trade, commerce, services, education, environmental protection, waste removal, safety, and manufacturing industries also visit the fair.
GIFA and its coinciding events feature diversified support programmes. Notable showstoppers include the exhibition, which presents the latest innovations in the related sectors. These span from raw materials to new applications. These are showcased by various enterprises, including industry leaders such as Bosch Rexroth AG, CNBM International Corporation, Imerys, Schmidt + Clemens, Schneider Electric, Siemens AG, and ThyssenKrupp Materials. Participants should also opt to take part in the various special shows. They should not overlook the WFO Technical Forum and the GIFA Forum.
GIFA Accommodation
Seek hotels for GIFA before all the good deals are taken and land your dream price with Travel 2 Fairs Ltd. Tell us how many rooms you need, how much you are willing to spend, and where you want to be located. Travel 2 Fairs Ltd manages the rest. Book hotels close to Messe Düsseldorf and gain valuable access to public transport. We can inform you of the best routes to take to the venue. Apart from affordable hotel accommodation for exhibitions, we also provide transport services. One way to travel to your hotel is to have a rent-a-car wait for you at the airport. Another is to schedule an airport transfer in both directions.
Due to the corona pandemic (COVID-19), trade fair and event information may be obsolete. You can get more information from the organiser.
Past Editions
2019
The 2019 edition of GIFA was hosted between 25.06.2019 and 29.06.2019. It featured around 2,360 exhibitors and approximately 72,500 trade visitors from 118 countries.
Our visitors
for the event
Our
Clients