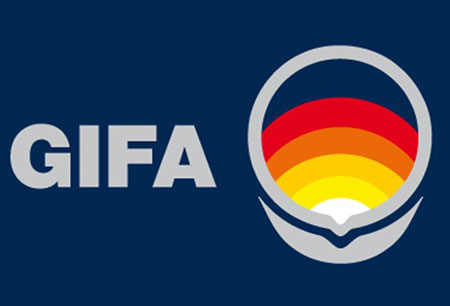 GIFA
(12 June 2023 - 16 June 2023 )
Location:
Germany , Düsseldorf
About the
event
Covid-19 Update
GIFA 2023 will be hosted as a live trade fair between 12.06.2023 and 16.06.2023. The event will take place in Messe Düsseldorf amidst strict Covid-19 safety measures. This will include safety precautions, such as implementing the latest entry policy. Attendees will be asked to show 3G documents such as proof of recovery certificates before entry. They will also be required to wear PPE as face masks during their attendance. Further. Attendants will be asked to maintain a social distance of 1.5 metres during their participation in GIFA 2023. Because of the travel restrictions instated because of Omicron, attendees will have to show 3G documents upon arrival in Germany. GIFA 2023 will coincide with the 2023 editions of METEC, THERMPROCESS, and NEWCAST.
A Brief Overview
GIFA gives visitors the chance to survey the newest technological breakthroughs and innovations in the foundry and casting technology sectors in a well-organized space complete with an excellent support program. This international trade fair might touch ground in Düsseldorf, Germany only once every four years, but it's an industry moment every time it does. Attendance numbers support this claim! You can hope to exhibit along with 2,214 other exhibitors from all over the world and reach an audience that's grown to exceed 78,000 professional visitors from 120 countries. You will see the entire value chain under one roof!
An Industry Profile
Let's talk about what makes GIFA so important for the industry and a valuable platform for your own success. First, there's a comprehensive product portfolio. Exhibition space is dedicated to burners, control engineering, thermal insulation products, warehousing technology, ferrous metals, form tools, casting equipment, foundry equipment, furnaces, conveyor systems, and the list goes on. Second, there are exciting concepts introduced on the floor like the ecoMetals theme that sees a commitment to resource efficiency, energy-saving and CO 2 emission reduction as showed by manufacturers and in harmony with current cries for environmental responsibility on a broader, industrial level.
Travel 2 Fairs Takes You There
Travel 2 Fairs Ltd shows you how planning a business trip is effortless and stress-free. Do you want the best hotels for GIFA? We're up for the task. In fact, we'll present you with multiple fitting offers in less than an hour—all thanks to your own personal travel assistant! You're the one who chooses the price, accommodation type and specific location. In tailoring your online hotel reservation for trade fairs, it is our principal aim to optimise your budget and leave you with more savings. To make business travel even more convenient for you, we give you public transport information.
Past Editions
2019
The 2019 edition of GIFA was held as a face-to-face exhibition at Messe Düsseldorf. The event occurred between 25.06.2019 and 29.06.2019. It featured around 2,360 exhibitors, approximately 72,500 trade visitors. The represented countries totalled 118, including nations like Germany, Austria, Switzerland, the USA, Russia and others.
Our visitors
for the event
Our
Clients