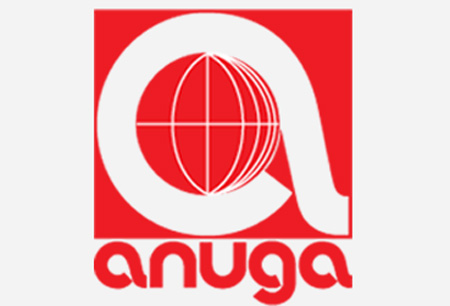 Anuga 2025
( 4 October 2025 - 8 October 2025 )
Organizer:
Koelnmesse GmbH
About the
event
Update
Anuga 2025 will take place between the 4th and 8th of October 2025 in Messe Cologne. The format of the event will be hybrid. It will consist of a face-to-face exhibition and a digital platform. The in-person trade show will not include strict coronavirus safeguards. This is due to the removal of the pandemic-related restrictions.
Preface
Anuga (Anuga Köln, Anuga Messe, Anuga Germany) is the most extensive global F&B trade exhibition. It is also the leading trade show for the food and beverages industry. This is because it serves as the central hub for presenting new megatrends, focus themes and innovations. Furthermore, it is also where professionals can expand their network and gain recognition. The Anuga Messe is a biannual trade show that occurs in Messe Cologne, most often in October.

The Anuga food fair attracts attendants from all value chain segments. This includes F&B retail merchants, distributors, and food stores. It additionally attracts manufacturers, suppliers, HoReCa experts, and trade co-operatives. Hoteliers, brand-name catering experts, and food technologists also attend. So do contract catering staff and nutritionists. Nutrition institute staff, ecotrophologists, procurement and technical facility installation experts likewise visit Anuga. As do equipment installation staff and catering establishment planners. Students and graduates of school programmes related to the F&B industry also visit the fair.

The Anuga food show, because of its significance, receives exceptionally high numbers of attendants. For instance, one edition received over 4 600 exhibitor firms and over 70 000 visitants. A total of 169 countries attended the edition. Among them are countries such as Italy, the Federative Republic of Brazil, the People's Republic of China, the United States of America, the South African Republic, and the Commonwealth of Australia.
About the Anuga Exhibition
Anuga Germany allows F&B experts to expand their specialist knowledge and serves as a central hub for conducting business on-site. Additionally, professionals can gain a detailed overview of the industry. Each edition of Anuga tends to have a prime theme that unites the support programme. One of the programme events the central elements affect is the Anuga Guided Tours. The trade show also features leading sub-events, the Anuga Organic Market and the Anuga Organic Forum. They also incorporate the sub-fairs Hot Drinks, Frozen Food, Dairy, Culinary Concepts, Drinks, Chilled & Fresh Food, Bread & Bakery, Halal Market, and Fine Food. Many of the sub-fairs feature their support schedules. For instance, Culinary Concepts includes the specialised Culinary Stage and the competitions known as the Chef of the Year and the Patissier of the Year. Anuga also features many opportunities for attendants to expand their specialist knowledge. These include the New Food Conference, Newtrition X. Innovation Summit, Anuga FoodService Power Breakfast, and Anuga Taste Innovation Show. They also feature the Start-Up and Entrepreneur competition and the Best Food Founder. Anuga often features innovations meant to adapt the format. For instance, one edition debuted the novel Anuga@home.

Anuga's aussteller (exhibitors) feature pre-eminent companies such as:
Mondial Foods;
A.Loacker;
Ardo foods;
BMI;
Dan Cake;
English Tea Shop Ltd;
Fructus Meran;
Hochwald Foods;
Innova Market Insights;

Karlsberg Brauerei GmbH;
Michigan Specialty Crops;
Mokate;
Nestle Italiana;
Hermann Pfanner Getranke;
Premium Foods BV;
Prestige Maple;
Salzburg Schokolade GmbH.
Anuga attracts representatives of the beverage and food, wholesale, importation & exportation, manufacturing, HoReCa, retail, food processing, and nutrition industries.
Anuga Accommodation
Procure suitable accommodation for Anuga before all the good deals are taken with Travel 2 Fairs Ltd. All that is necessary is to inform us about the rooms you need, how much you wish to spend, and your desired location. Travel 2 Fairs Ltd manages the rest. Reserve lodgings adjacent to Messe Cologne and gain valuable access to public transport. We can advise you on the best routes to take to the venue. Aside from affordable hotel accommodation for exhibitions, we also provide transport services. One way to travel to your hotel is to have a rent-a-car wait for you at the airport. Another is to schedule an airport transfer in both directions.
Event information might be outdated because of the coronavirus pandemic. More information is available from the organiser.
Past Iterations
Anuga 2021
Anuga Köln 2021 received over 4 600 exhibitor firms and over 70 000 visitants. The event took place as a hybrid trade show. It consisted of a face-to-face exhibition and a digital platform. The live aspect occurred in Messe Cologne and included strict coronavirus safeguards. Among them were attendants needing to show valid 3G certificates. Visitors praised the organisation, while exhibitors expressed high satisfaction with the networking opportunities. The digital platform also received positive feedback as an ideal complement to the in-person aspect of Anuga Messe 2021.
Anuga 2023
Anuga Köln 2023 received around 7 900 exhibitor firms from 118 nations (94% from abroad). Their wares were overviewed by approximately 140 000 visitants from 200 countries (80% from abroad). The event occurred as a live trade exposition between the 7th and 11th of October 2023. It took place in Messe Cologne and did not include coronavirus precautions.
6689
international exhibitors
284.000
sq m of exhibition area
122,105
international visitors
Our visitors
for the event
Our
Clients