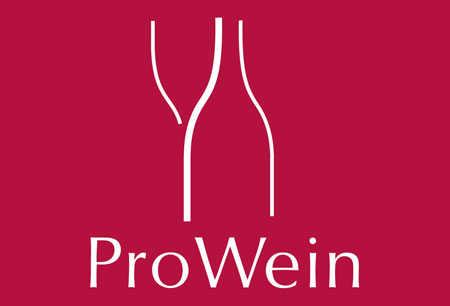 ProWein
(19 March 2023 - 21 March 2023 )
Location:
Germany , Düsseldorf
About the
event
Covid-19 Update:
ProWein 2023 will take place as a face-to-face exhibition between 19.03.2023 and 21.03.2023. The event will take place in Messe Düsseldorf. At present, Germany does not have domestic Covid-19 safety m,easure in place due to their removal in April 2022. However, attendees will be advised to follow several recommendations. These include the following:
Attendants should wash their hands every few hours to avoid infections. They should additionally maintain a social distance of 1.5 metres between one another. All participants will be advised to wear a medical, FFP2, or KN95/N95 mask. When sneezing or coughing, they should perform the actions in the crook of their arms.
To reduce the risk of infections, The venue will have a continuous supply of external air. It will also undergo regular sanitation, focusing specially on high-touch areas.
Attendees must present one of the following 3G documents upon Arrival in Germany due to the travel restrictions:
A negative PCR or rapid antigen test. The results must not exceed 48 hours since their issuing.

A vaccination certificate with the second dose placed no later than 14 days after the first.

Proof of recovery, which should be between 28 days and 6 months old.
Calling card
Founded in 1994, ProWein is one of the leading trade fairs for the wine and spirits industry. This is due to the fair serving as the main stage for the presenting of the latest trends and innovations. ProWein is also the main meeting location for industries such as the wine sector. These include the wholesale, retail, import & export, and hospitality sectors. The fair also acts as the main location for specialists to expand their knowledge and skills. It is also the central procurement platform for the attending industries. This includes the latest vintages and food pairings. ProWein is an annual trade fair and most often takes place in March. Its hosting location is Messe Düsseldorf in Germany.
Business profile of the event
Because of its importance to several industries, ProWein receives a variety of professionals. Among them are experts from the catering and hotel industries. These include hoteliers, event planners and executive chefs. It also includes the owners of restaurants and drinking establishments. Such establishments vary from bars, pubs, taverns to beer halls and gardens. They also include speakeasies, cafés, and cider houses. Attending professionals include sommeliers, bakers, food store managers, and event specialists. Experts like producers, wholesalers and distributors of alcoholic beverages also attend the fair. Bar staff, mixologists, microbrewers, wine producers and pouring aid manufacturers furthermore visit. As do producers, wholesalers, and distributors of retail shop marketing accessories.
Professionals from the retail and wholesale trade sectors additionally attend the trade show. Among them are buyers, retailers, and traders. They also include merchandisers and visual merchandisers who work in grocery/gastronomy stores. Specialists from the import/export industry additionally attend ProWein. Among them are professionals such as key importers, mail-order companies, and leading exporters. Many IT specialists attend, especially the ones related to gastronomy technology. Such include specialists related to inventory management systems, barware and POS systems. Many publishers and distributors of trade literature furthermore visit the fair. So do various service experts and viticulture specialists. ProWein is also the main meeting location for many specialist-related associations and institutions. It is also the location for international wine critics. Many media representatives attend the fair because of its importance.
Leading exhibitors include Hamecker, Huckleberry Gin, Rigal, Rontana, Canals Nidal and Cazes. They additionally feature VIF Wineconsult GmbH and Deutsches Weininstitut GmbH (DWI).
Did you know?
ProWein can help professionals in completing important business goals. This includes expanding their specialist knowledge/skills, learning new trends and networking. Furthermore, the fair can help experts in conducting business onsite and gaining recognition.
ProWein features a detailed support programme that helps in completing such aims. Among the leading sub-events which attract professionals is the comprehensive exhibition. It is the central procurement platform for many specialists such as restaurant managers. This is due to the exposition featuring over 6500 exhibitors. The exhibitors present a diverse range of wares. Among them are wine, spirits, beers, ciders, and retail/gastronomy services. It also includes pouring aids, beverage packaging, trade literature and bar utensils. Furthermore, exhibited wares feature glasses, wine racks, refrigerators, bottle coolers, and others.
The exhibition often includes different product stages for the presenting of specific wares. One such location is the Organic World. It is the presentation stage dedicated to organic wines. This allows wine producers specialising in ecological viticulture to showcase their latest wares. The stage attracts a diverse group including restaurant managers and executive chefs. It is also the meeting location of organic grower associations.
Another special presentation stage is the Champagne Lounge in Hall 12. It is the location for producers of Champagne and sparkling wines. The area features around 40 establishments that present more than 60 varieties. The Champagne Lounge features an area for tasting the various available wines. The Packaging & Design area is also a dedicated presentation stage. Like the Organic World, its location is in Hall 13. The Packaging & Design area is the location for the latest visual and haptic solutions. This includes the newest wine labels, closures and packaging, bottles and others.
Hall 13 also contains another leading sub-event. It is one of the locations for the ProWein Forum alongside Hall 10. The ProWein Forum is the main learning platform for exhibitors, experts and associations. It allows professionals to network and to learn valuable information. This includes various wine regions, trends, alcohol and food pairings, and others. For the task, professionals can attend one or more expert talks and seminars. During these lectures leading sommeliers, oenological specialists, winegrowers, and distillers discuss various subjects. Often, these topics are organised into groups and sub-events. An example of such a sub-event is the Annual Press Conference of Comite Champagne. During the conference, attendants can learn statistics related to champagne sales. Another such sub-event is the ProWein Trend Hour. It consists of an expert talk during which the latest trends are discussed. Such include the emerging popularity of different alcoholic beverages such as sake.
Tastings play a vital role during ProWein. They allow professionals to sample different alcoholic beverages before making important purchases. It also allows professionals to network with other specialists, including the exhibitors. The tasting areas also provide opportunities to gain recognition. Tastings are available both at individual stands and in specialised areas. These include the dedicated exhibition presentation stages such as Organic World. They also include locations that often serve as competition award ceremony stages. An example of such a location is the Mundus Vini Tasting Area. It is the sampling zone for wines that gained recognition during Mundus Vini. The competition is among the central championships for the wine industry. It is the showcasing location for 11 000 wines from all wine regions of the world. The championship lauds high quality. This allows expert wine-growers and producers to gain recognition for their latest achievements. It also allows importers and consumers to learn about investment-worthy wines. Mundus Vini takes place twice every year — once in August and once in February. Each nominated wine receives careful examination by a professional jury. The jury is comprised of leading oenologists, wine-makers, wine traders, sommeliers, and journalists. The examination takes place in the form of "blind" tasting rounds. The nominated wines are arranged based on product category, quality, origin, and flavour. Their evaluation takes place based on a 100-point scale.
There are three types of awards or medals that wines can win. These include are Grand Gold, Gold, and Silver. Grand Gold is for nominations that have a score of at least 95 points. Gold is for nominees with a score of at least 90 points. Silver is awarded to wines that have a score of at least 85 points.
Another competition winner tasting location is Germany's Best Still and Sparkling Rosé Wines. It presents the winners from Germany's Best Still and Sparkling Rosé Wines Competition. The championship lauds the best rosé wines created by wine producers in Germany. Professionals can also taste the World's Best Sauvignon Wines at a dedicated stand. ProWein furthermore features tasting locations not related to competitions. Among them are the Best Of Occitanie Sud de France. It is a walk-in location for the latest cuvees created by exhibitors from Occitania.
Another such site is the "Beyond the Limit — discover the extraordinary". It is an open wine bar that serves as the freestyle area of Franconian winemakers. This is the location for examining a variety of wines including filtered ones. It also presents wines stored in concrete eggs, granite barrels, or amphorae. Franconian wine is additionally available at the Green exclamation marks. It is an open wine bar where Franconian winemakers showcase their organic wines. Professionals can furthermore look forward to the Rhone Valley Free Tasting Zone. It is the location for winegrowers and wineries from the Inter Rhone region. They should not overlook examining the SONOMA — Sense of Place: Chardonnay tasting zone. It will provide a comparative look at 4 different types of Sonoma County Chardonnays.
Another leading sub-event is the ProWein goes City. It is a city-wide event during which Düsseldorf becomes part of the exhibition. The event allows professionals to sample wine at restaurants, hotels, bars, and dealers. This allows professionals to gain valuable insights, including possible wine/food combinations.
ProWein also provides ample opportunities for expanding one's specialist knowledge. Among them are the various master classes, and seminars that take place. Such include the "Australian Wine Discovered" education programme. The Programme features 25 topics. These take the form of editable presentations, videos, maps, and tasting mats. This allows experts to learn about Australia as a wine-producing country. Another such micro-event is the "In Conversation With…". It features interviews with beverage industry leaders during which they share personal experiences. They also provide their outlook on the latest industry topics, such as the newest trends. Attendees can also look forward to lectures that overview various regions or challenges. Such examples include the Napa Valley — Overview of the Region. The seminar details the soil, climate, and people found in the region. It also provides tasting samples that represent the area's quality and diversity. Attendants can furthermore opt to attend lectures such as "Exporting Wine to the USA — how much will your 2 Euro Wine cost a US consumer?".
Many of the sub-events that provide specialist knowledge also promote new skill development. Among the skills encouraged is creating the ideal beverage and food pairings. Events that nurture this talent include "How to create the perfect food and wine matches". The seminar teaches how basic food components influence the taste of different wines. It also provides information about enhancing one's wine experience using said knowledge. Another skill-developing sub-event is the "The Art of Blending". It enables attendees to become a winemaker for a day and produce their own Bordeaux Cuvée.
Destination WSET Level 4 Diploma in Wines is also a micro-event that provides new skills. This is hosted by the Wine & Spirit Education Trust (WSET). The Diploma helps to develop analytical tasting skills and grant recognition to participants. As mentioned, WSET organises many micro-events that can help in developing new skills. Among them is the "Assessing spirits quality when tasting blind". During the event, professionals learn how to establish the key attributes of spirits. This, in turn, allows them to assess the quality of the tasted product. For the tasks, they will learn how to apply WSET's Systematic Approach to Tasting®. Students can look forward to sub-events such as "Boost your career with WSET education". These consist of a series of panel discussions with leading experts as the hosts. The discussions allow students to learn about the wine industry. This includes information about careers such as wine producer, brand ambassador, and buyer.
Many sub-events allow professionals to learn about the latest trends. Besides the ProWein Forum, they also include the Press Lunch. It features leading figures meeting media representatives to discuss the latest developments. Another example of such micro-events is the "Consumer Trend Wine Brands: Analyses & News". During the event, professionals learn about what wine brands are popular among consumers.
ProWein additionally provides ample networking opportunities. Among them are sub-events such as #SunnyLunch by AD'OCC — SUD DE FRANCE. During the Lunch, winemakers lunch at the Food Park in Hall 18. Each meal is accompanied by wines from Occitania and a special topic. The Australian Wine Bar is another such example. It is the location for tasting regional wines and finding new labels.
ProWein often includes various novel sub-events and zones. One such example is the "same but different". This is a specialised area for craft spirits, beer, and cider. It allows unconventional producers to present novel products and to attend expert talks. The area features several sub-events of interest. Among them is the same but different BAR. At the BAR, experienced bartenders showcase various cocktails. This takes the form of the micro-event known as "COCKTAIL CLASSICS — UPSIDE DOWN". During the sub-event, classic cocktails receive a new version based on avant-garde ideas. The bartenders explain the inspiration behind each idea. They also provide information about their profession.
ProWein can be beneficial to professionals from several industries. Among them are the wine, import & export, hospitality, and catering sectors. It can also be of help to the retail, wholesale trade, services and IT industries. Professionals who should consider attending are wine producers. Producers, distributors, and wholesalers of alcoholic beverages should also consider attending. Hoteliers, resort managers, chefs, event planners/organisers, and sommeliers should opt to visit. So should the owners/managers of restaurants and drinking establishments. The drinking establishments include bars, pubs, taverns, brewpubs, beer halls and gardens. Owners/managers of speakeasies, cafés, and cider houses should attend as well. Food store managers and bar staff should consider visiting. This also applies to mixologists, microbrewers, and pouring aid manufacturers. Producers, wholesalers, and distributors of retail shop marketing accessories should opt to attend. Key importers & exporters, retailers, mail-order companies and trade literature providers should visit. So should checkout system IT specialists, wholesale traders, media representatives, and wine critics.
There are several events that start-ups and aspiring professionals can look forward to. Among them are the various tasting and exhibition areas such as Organic World. They can also look forward to sub-events such as the ProWein Forum.
Your Hotel Room in Düsseldorf
Invest in your business trip with hotel accommodation selected for your specific need. Travel 2 Fairs Ltd works with you to send you hotels in Düsseldorf with an ideal location and price tag. This allows you to select the hotel offers that work best for you. Such as placing you near Messe Düsseldorf for a quicker commute. We have long worked with large groups, so you can query for parties of twenty people and more. The entire registration process takes up to a day, and you leave all details to us. Also, Travel 2 Fairs ltd assists with logistics as well. You can request a rent-a-car or an airport transfer in both directions, whether it is private or shared.
Logistics
ProWein is an annual trade fair that takes place for three days at Messe Düsseldorf. The visiting hours for all three days are between 9 am and 6 pm. Messe Düsseldorf GmbH organises the fair with the help of several partners such as WSET.
Messe Düsseldorf is an exhibition centre that is accessible by public transportation. You can reach the venue, for example, by taxi, metro, or train. Depending on your mode of transportation and departure location, travel times can vary. By bus or metro, for example, it will take 18 minutes to access the messe from Düsseldorf Airport. It will take 25 minutes to travel by metro from the central railway station to the site. Likewise, it will take 20 minutes to travel the same distance by taxi or car. The Düsseldorf Exhibition Centre is close to several cities. By taxi or car, you can access the site in an hour from Cologne, for example.
Düsseldorf is a city with a diverse selection of dining and lodging options. Hostels, hotels, guest houses, and apartments are available in many districts. Among the city areas to consider are Friedrichstadt, Hafen, Oberbilk, and Flingern. Restaurants, bars, clubs, and cafés are among the dining options you should opt for. Due to its catering zones, Messe Düsseldorf is also a suitable dining alternative. You can likewise choose to buy goods or ready meals at market stalls during certain times of the year.
Audience and Statistics
ProWein is a high-profile event that often receives over 68000 attendees. For instance, the 2019 edition featured 6900 exhibitors and 61500 trade visitors. 80% of the attending professionals are leading decision-makers. This allows exhibitors to conduct business onsite including closing important deals. ProWein receives trade delegates from 142 countries and 8 industries. Countries that attend include:
Italy

France

Germany

Austria

Spain

Portugal

Luxembourg

Netherlands

Belgium

UK

USA

Russia

Denmark

South Africa

New Zealand

Australia

Chile

Argentina

Greece

Switzerland

Hungary

Slovenia

Canada

Bulgaria

Romania

Czech Republic

China

Brazil

Uruguay

Lebanon

Madagascar

Ethiopia

India

Sweden

Japan

Thailand

Kenya

Georgia

Namibia

Gabon

Senegal

Albania

Malta

Montenegro

Slovakia

Turkey

Ukraine

Tunisia

Tanzania

Mexico

Cyprus

Serbia

Belarus

Algeria

Egypt

Libya

Morocco

Bolivia

Ecuador

Peru

Venezuela

Armenia

Azerbaijan

Iran

Israel

Kazakhstan

Kyrgyzstan

South Korea

Syria

Tajikistan

Taiwan

Turkmenistan

Uzbekistan

Estonia

Finland

Latvia

Norway

Poland
Attending sectors include wine production and wine trade. They also include the alcohol sector. The import and export industry also attends, as does the retail one. The wholesale and viticulture sectors also attend. So does the hospitality industry, including the HoReCa sector.
Past Editions
2019
The 2019 edition of ProWein marked the 25th anniversary of the trade fair. It received over 60 000 visitors from the retail, catering, and hospitality industries. The fair's edition featured a special craft exhibition zone. The zone served as the showcasing location for 100 providers of craft beer, cider, and spirits. The event also featured a special area for organic wines.
2022
ProWein 2022 marked the successful restart of the trade fair after a two-hiatus enforced by Covid-19. The edition took place as a live event amidst the absence of coronavirus safety measures at Messe Düsseldorf. The venue did not feature such precautions due to Germany lifting its domestic restrictions in April 2022. The event received more than 38,000 visitors from 145 countries. It also featured 5,700 exhibitors from 62 nations.
80%
of all ProWein visitors - decision makers
142
represented countries
Our visitors
for the event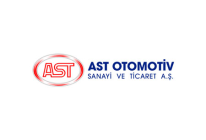 Great service, great people…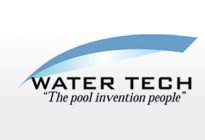 Ms Danielle Jacob-Johnson
Nick,
I would kindly like to thank you for your services and the Hotel is great. I will await for comments from all of my colleagues once they arrive and will provide you feedback. Thank you again!
I will and have recommended your services.
Best regards,
Danielle Jacob-Johnson
Division Director of International Sales and General Retail Sales

Thank you Megan,
it's always a pleasure working with you!
Kind regards and have a nice weekend,
Eva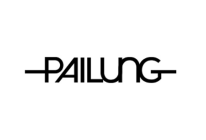 Mr Kent Hsieh
Doubletree By Hilton Milan
SIMAC
Hi Megan,
I like it a lot, near by the fair, with a link to center, very cozy.
Best Regard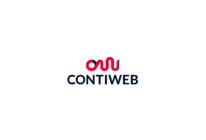 Dear Tom,
As I did not hear anything about the hotel and the trip, I think our travelers were okay and everything was fine.
Thank you for your help with everything.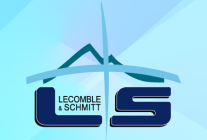 Dear Christine,
The Novum Hotel Madison Düsseldorf Hauptbahnhof was fine: good service, large rooms and bathrooms.
A bit old-fashioned and a 3 star hotel in my opinion rather than 4 stars.
Breakfast was fine.
Best regards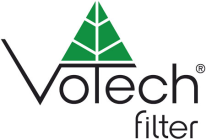 Dear Tom,
The service of Go Fair (your service) was excellent, I would really like to work with you again in 2017 (next Offshore). The people who will go to this fair would like to stay at Skene House Whitehall again, if you could manage this in the future, this would be great. (I don´t really know if Skene House will be exclusively offered by Munroe´s).
Kind regards,
Michaela Dohmen

Roee yaniv
Sheraton Dusseldorf Airport Hotel
ProWein
Excellent hotel and breakfast. Service and reception was great. Fair was less crowded but good enough.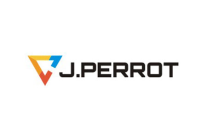 Hi Megan,
Thanks for your most professional and efficient assistance in booking the right hotel for us in Hannover this month for the EMO fair. The location was just a 10 minutes drive away but the room was super comfortable, the hotel was lovely, the staff friendly and the breakfast just outstanding.
Will surely be in touch for my next trip....Cheers

Veronika Strauss
Alliance hotel Brussels Expo
Very nice employees at the reception. Rooms were not too clean but still ok. Very near to the fair Flandrischer Hof. Nice rooms and good breakfast. Very good location. Have a nice day!

Hélène Moracchini Richardot
Holiday Inn Frankfurt Airport, an IHG Hotel
SIGHTCITY
Everything went good in the Hôtel. Employees are all very kind and helpful.

Steven Hecht
Novotel Cannes Montfleury
In summary, the Montfleury did a really good job. Service was prompt, professional and the obvious cultural differences aside, I wouldn't hesitate to recommend it. Room had a very nice balcony.
Best,
Steven Hecht
Our
Clients