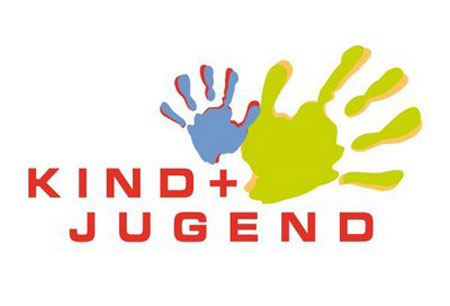 Kind + Jugend 2023
( 7 September 2023 - 9 September 2023 )
Organizer:
Koelnmesse GmbH
About the
event
Update
Kind + Jugend 2023 will occur between the 7th and 9th of September 2023. The format of the event will be live. It will occur in Messe Cologne. The venue, for the time being, does not have coronavirus safeguards due to the removal of the pandemic limitations. At present, Germany does not have travel restrictions in place.
Preface
The Kind + Jugend exhibition is one of the leading events for the baby and children's product industry. It is the meeting hub for diverse members of the sector who gather to network and learn about new trends. Kind & Jugend Cologne showcases innovations for products ranging from furnishing to clothes and toys. Many of the participants are international brand owners or specialists. This provides attendees with an opportunity to expand their enterprises. The Kind + Jugend Cologne is also the primary means of learning about the market and its competitors. The trade exhibition occurs in Messe Cologne in Cologne and has since 1960. Kind + Jugend Cologne is a high-profile fair that receives over 25 000 attendants. For example, one edition received 1 288 exhibitor firms and 24 000 visitants. Trade delegates represented around 55 countries. Examples include India, Canada, and the UK.
About Kind + Jugend in Cologne
Kind & Jugend has a diverse programme that aids in achieving various business goals. For instance, some sub-events provide detailed information about product ideas. Many of the events additionally focus on showcasing the newest trends and designs. Also, the programme includes detailed reports about successful and established products. Because of such events, attendees can gain a detailed overview of innovative concepts.
One of the main sub-events in the programme is the Trend Forum. During the Forum, leading industry experts discuss the latest trends and challenges. Such include sustainability, digital marketing, and others. Another important sub-event is the Product Stage. During the Stage, exhibitors will showcase new products and highlights. This allows visitors to learn further about novel trends and observe potential purchases. The highlights and new launches take place as short presentations.
The exhibition often includes the Start-up Area. It allows start-ups to show their innovations and network with others. Aspiring companies can also look forward to two award competions. These are the Kids Design Award and the Kind + Jugend Innovation Award. Young designers with trend-setting product ideas can earn the Kids Design Award.
Kind and Jugend's exhibitors' list features many preeminent companies, such as:
Artsana/Chicco;
Brevi;
Motorola;
Bentley Kids;
Duracell;
Novatex.
Visitors can find representatives from many sectors at the fair. Such include members of the toys and children's clothing industries. It also features professionals for the nursery equipment and games sectors. The fair additionally attracts many media representatives. There are also many service providers, including education and retail specialists.
Kind + Jugend Accommodation
Procure suitable accommodation for Kind + Jugend before all the good deals are taken with Travel 2 Fairs Ltd. All that is necessary is to inform us about the rooms you need, how much you wish to spend, and your desired location. Travel 2 Fairs Ltd manages the rest. Reserve lodgings adjacent to Messe Cologne and gain valuable access to public transport. We can advise you on the best routes to take to the venue. Aside from affordable hotel accommodation for exhibitions, we also provide transport services. One way to travel to your hotel is to have a rent-a-car wait for you at the airport. Another is to schedule an airport transfer in both directions.
Event information might be outdated because of the coronavirus pandemic. More information is available from the organiser.
Past Iterations
Kind + Jugend 2021
Kind und Jugend is an international trade show that often features event changes. For instance, its 2021 iteration was a hybrid event because of the coronavirus pandemic. It featured an in-person exhibition as well as a digital platform. This allowed attendees to visit the fair digitally and in person. The edition was well-received by exhibitors and visitors. It featured a high interest in new products, sustainable concepts and materials.
Kind + Jugend 2022
Kind+Jugend 2022 occurred as a hybrid event between the 8th and 10th of September 2022. The venue which hosted the live aspect was Messe Cologne. It did not feature coronavirus safeguards due to the removal of the country's domestic restrictions. Complementing the live Kind und Jugend Messe 2022 was a digital platform which featured various features such as video chats. The event received around 500 exhibitor firms from 38 countries, with 85% representing foreign nations. Approximately 10,000 visitants from 103 nations attended Kind und Jugend Köln 2022, with 75% travelling from abroad.
110,000
sq m of exhibition space
24,000
visitors from 133 countries
1288
exhibitors from 55 countries
Our visitors
for the event
Our
Clients