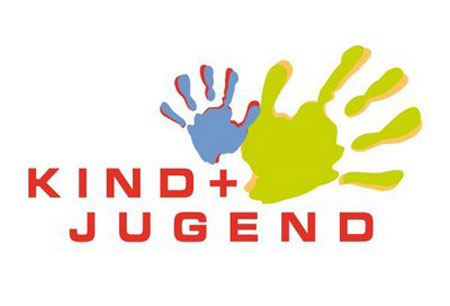 Kind + Jugend
( 7 September 2023 - 9 September 2023 )
Organizer:
Koelnmesse GmbH
About the
event
The 2023 edition of Kind+Jugend will take place from the 7th to the 9th of September 2023. The format of the event will be live. It will take place in Messe Cologne. The venue, for the time being, does not have a strict COVID-19 safety plan. However, organisers will continue to observe the pandemic situation and adapt as necessary. At present, Germany does not have travel restrictions in place.

The Kind + Jugend exhibition is one of the leading events for the baby and children's product industry. It is the meeting hub for over 20,000 members of the sector who gather to network and learn about new trends. The exhibition showcases innovations for all products from furnishing to clothes and toys. Many of the participants are international brand owners or specialists. This provides attendees with an opportunity to expand their business. The Kind + Jugend is also the primary means of learning about the market and its competitors. The event takes place in Messe Cologne in Cologne and has occurred since 1960.
Business Profile of the Event
Kind + Jugend is an international fair that receives many trade delegates. This diverse group includes manufacturers from all industry sectors. It also includes suppliers and providers of cosmetics, maternity, and children's clothing. Many department stores and specialist retailers also attend. So do wholesalers and importers, as well as discount stores and midwives. Kindergarten supervisors likewise attend the fair. Many purchasing associations, fashion agencies and textile designers furthermore visit the fair. So do many international and domestic nursery schools. Companies such as "FDA Start "LLC are among the notable companies that attend the fair.
The Kind + Jugend can help professionals in learning about new trends and networking. It can also aid them in learning about the market and making important purchases. Furthermore, the event encourages the broadening of specialist knowledge.
The fair has a diverse program that allows the exhibition to achieve such goals. Among them are ones that provide detailed information on initial product ideas. Many of the events additionally focus on showcasing the newest trends and designs. The fair's program furthermore includes detailed reports about successful and established products. Because of such events, attendees can gain a detailed overview of innovative concepts. An overview that can help you in getting ahead of competitors.
One of the main events in the program is the Trend Forum. During the Forum, leading industry experts discuss the latest trends and challenges. Such include sustainability, online marketing, influencer marketing and others.
Another important event in the program is the Product Stage. During the Stage, exhibitors will showcase new products and highlights. This allows visitors to learn further about new trends and observe potential purchases. The highlights and new launches take place as short presentations.
The exhibition often includes the Start-up Area. This is a zone where start-ups can show their innovations and network with others. Aspiring companies can also look forward to 2 award ceremonies. These are the Kids Design Award and the Innovation Award. Young designers with trend-setting product ideas can earn the Kids Design Award.
The fair can be of great help to managers of specialized markets or stores for children's and baby products. Furthermore, children's specialist retailers and importers should consider attending. So should wholesale agents and owners/managers of chain, discount, or department stores. Online business platforms or mail-order providers can gain valuable insight by visiting. Midwives and supervisors of kindergartens should not overlook attending the fair. This is due to the fair allowing them to find new products and means of helping children and babies. Purchasing associations and manufacturers should consider attending as exhibitors to expand their business. This applies the most for manufacturers of prams, toys, hygiene products, and others. Fashion and textile designers should also opt for attending.
Your Hotel Room in Cologne
Invest in your business trip with hotel accommodation selected for your specific need. Travel 2 Fairs Ltd works with you to send you hotels in Cologne with an ideal location and price tag. You're able to select the hotel offers that work best for you and place you near Messe Cologne for a quicker commute. We have long worked with large groups, so you can query for parties of twenty people and more. The entire registration process takes up to a day, and you leave all details to us. Also, Travel 2 Fairs Ltd assists with logistics as well. You can request a rent-a-car or an airport transfer in both directions, whether it is private or shared.
Kind + Jugend is an annual fair organized by Koelnmesse GmbH for 3 days. Visitors to the fair can attend between 9 am and 6 pm. Exhibitors can visit the fair between 8 am and 7 pm. The fair takes place at Messe Cologne, one of Cologne's leading event sites. Reaching the messe is easy and convenient. For example, you can reach Messe Cologne from the Cologne-Bonn Airport in 21 minutes by metro or bus. Likewise, from the central railway station, the journey would take 11 minutes by bus.
Cologne is one of Germany's large metropolises. It is a city with a well-working public transport system consisting of the metro, bus, and train lines. The city also has organized taxi services. The public transport system connects all districts, which makes travelling time-saving. For example, you can reach the city centre from the Cologne-Bonn Airport in 15 minutes by bus or metro. Likewise, you can reach the Old City district from the Hohenberg district in 30 minutes. Cologne is a city with plentiful accommodation and dining options. For example, the city has a wide range of hostels, hotels, apartments, and guest houses. This allows choosing accommodation based on your needs and budget. Additionally, the city has many restaurants, diners, bistros, bars, clubs, and supermarkets.
Kind + Jugend is a high-profile fair that receives over 25 000 attendants. For example, the 2019 edition received 1288 exhibitors and 24000 visitors. Trade delegates represented around 55 countries. Examples include states such as Russia, the Netherlands, Poland, and Switzerland. Many attendees also came from Turkey, Germany, Spain, Denmark, and India. Delegates also represented Latvia, Sweden, France, Belgium, Canada, and the UK.
Visitors can find representatives from many sectors at the fair. Such include members of the toys and children's clothing industries. It also features professionals for the nursery equipment and games sectors. The fair because of its popularity and importance, also attracts many media representatives. There are also many service providers, including education and retail specialists.
Past Editions
2021 edition
Kind und Jugend is an international trade show that often features event changes. For instance, its 2021 edition took place as a hybrid event due to the pandemic. It featured an in-person exhibition as well as a digital platform. This allowed attendees to visit the fair digitally and in-person depending on their preference. The edition was well-received by both exhibitors and visitors. The edition featured a high interest in new products, sustainable concepts and materials.

2022 Edition
Kind+Jugend 2022 took place as a hybrid event between 08.09.2022 and 10.09.2022. The venue which hosted the live aspect of the trade fair was Messe Cologne. It did not feature Covid-19 safety measures due to the removal of the country's domestic restrictions. Complementing the live fair was a digital platform which featured various features such as video chats. The event received around 500 exhibitors from 38 countries, with 85% representing a foreign nation. Approximately 10,000 visitors from 103 nations attended the event, with 75% travelling from abroad. Among the represented countries were Turkey, China, India, Israel, Canada, South Korea, Pakistan, Taiwan, Thailand, Singapore, and the USA.
110,000
sq m of exhibition space
24,000
visitors from 133 countries
1288
exhibitors from 55 countries
Our visitors
for the event
Our
Clients