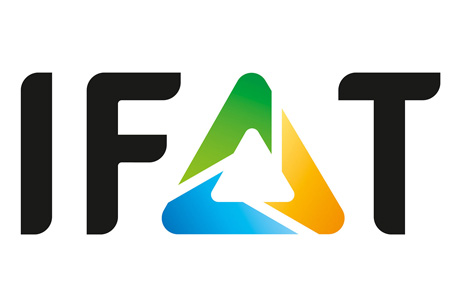 IFAT
(30 May 2022 - 3 June 2022 )
Location:
Germany , Munich
About the
event
Covid-19 Update
Messe Munich GmbH has announced IFAT 2020 has been cancelled, and a new live edition will be held in May 2022. The cancellation came at the height of the COVID-19 pandemic, and now the hope is that by skipping the year altogether the situation will be under control. Organisers are of the opinion that it's best to wait and organise a safer live event because digital solutions only do a fraction for exhibitors. The new dates are set for the period May 30th – June 3rd, 2022, at Messe Munich in Munich, Germany. The exhibition space will employ every possible health and safety protocol to ensure the well-being of all in attendance. Nevertheless, there is a new digital platform for networking all year round called AHEAD by IFAT.
Calling Card
In the waste and raw materials management industry, there's one event that sets the direction and dictates the pace of innovation. That's IFAT. This international trade fair is based out of Munich, Germany and serves as a meeting point between supply and demand on a global scale. Editions are held every two years and last for four days. IFAT has been so successful that its template has been used to create satellite events in China, India, Eurasia and Africa. This is all you need to know in order to book your exhibition booth. The original event contains the whole world under a single roof and it's a quick return on investment, when you meet with buyers who are ready and willing to purchase.
Business Potential
Tami Germany, TANA, Magaldi Power, MARREL, Eco-Bat Technologies, ECO-TECHNO, DALBY and DATEV are some of the brands that you can expect to showcase at IFAT. There's a lot to be discovered in terms of products as there's every single link in the value chain. Product groups cover industrial waste management, power generation, pump control valves, industrial dust control technology, air purification, soil treatment, storm water collection technology and water supply engineering among others. Buyers travel mainly from European markets such as Austria, the Netherlands, the Czech Republic and Spain. Because the product portfolio is so rich, trade visitors also represent all major sectors: industry & manufacturing, municipal & private utilities and waste management organizations, engineering offices & consultants, universities, trade, vocational schools & research institutions.
Did You Know?
IFAT helps buyers explore different regional markets with 16 international pavilions, which span the globe from European mainstays like Poland, Switzerland, France and Denmark to the faraway countries like Canada, the United States, China and Japan. It's one thing to see machinery and the equipment on displays and quite another to experience them to their fullest capability in action. Live demonstrations are the bread and butter of IFAT. You have your choice between 8 excellent shows and demo areas. The End-of-Life Vehicle Dismantling shows car recycling through all its steps. The VDMA Crushing Zone is all about large machinery and excavators. At The Truck in Action Show visitors can see the newest commercial vehicles dedicated to disposal, street cleaning and winter service.
Your Hotel Room in Munich
Complete your hotel booking for IFAT with a single consultation with Travel 2 Fairs ltd. We have a large networking of properties in Munich – city centre and outskirts, 2-star to 5-star hotels, with access to all major public transport spots. Whatever your budget, we send you the best hotel rates for IFAT before anyone else. Come to us as early as possible to book hotels close to Messe München. Large groups of over twenty are also welcome. Travel 2 Fairs ltd also assists clients in getting to their hotels. We can arrange for an airport transfer upon your arrival and when you leave. Do you want to get around Munich more effectively? Then come to us to pick a rent-a-car that matches your style and needs.
Our visitors
for the event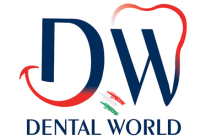 Claudia De Nicolo
Best Western Hotel Domicil
IDS
Everything was good. We were satisfied with our stay at the hotel. Thank you.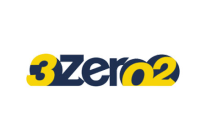 Tess was very helping and it was a pleasure to work with her. The hotel was very well located as per my request (few minnutes walk from the IBC exhibition), altough the rooms were not very clean and the hotel in general was a little bit scruffy, breakfast was very poor and price was quite high (200€ per night). Also, the room price was not refundable when we had to cancel one night, even if we informed the hotel 6 days before the booking.
Anyway, Tess offered a very good service, she followed up every step of our booking, and we really appreciated it. We surely recomend the Go Fair Ltd service ... By the way, we absolutely do NOT recommend Hotel Sander in Amsterdam.
Thanks Tess for your support!
Ilaria

Elisenda Pla
Grand Palace Hotel Hannover
It is a pleasure to write a short comment about GoFair company (Ms. Tea Nilsson).
We are very pleased for the service and attentions received during the last month referring our accommodation requirements in Hannover during EUROTIER show 2014. The hotel (Grand Palace Hannover) was excellent as it is close to the city center and not very far from the show. Nice rooms and big enough. Moreover, the service offered by GoFair was very efficient and Ms. Nilsson always tried to solve our doubts or inconveniences.
We are very satisfied and we will contact them again for future events.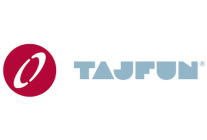 It was very nice. We enjoyed our stay at the hotel. The food was great. The rooms were very clean. The hotel was nice. The town was nice. Everything was great. Thank you very much.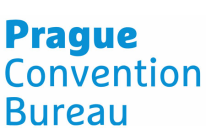 Marketa Rutova
Ibis Hotel Frankfurt City Messe
Dear Go Fair Team (namely Ms Tea Nilsson),
Thank you for all your support. Your reminders and detailed information about the reserved accommodation sent were very much appreciated especially before the show (IMEX Frankfurt 2014) being busy with plenty of other detailes.
Thank you and we will get back to you again.
Best wishes,
PCB Team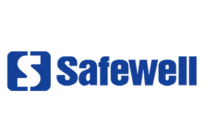 The Hotel which Mrs. Megan booked for me is very nice. Hope to keep in touch with her next year. And she give me the service really very very quickly, I even can`t feel the time difference between European and China.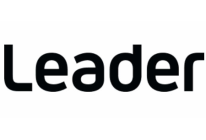 Megan was very helpful in finding rooms for our team for the trade show. She was very clear and understood our needs. Even with our last minute changes, she was able to accommodate our requests perfectly.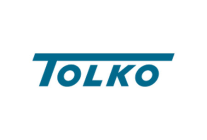 This hotel was in a great location, very close to the main train station.
There are tons of restaurants and sight seeing opportunities within walking/biking distance. The value/price was much better than the hotel I stayed at 4 years ago when I attended the Ligna show.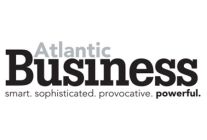 Hi Tess,
My biggest complement that I can give Go Fair Ltd is that I will continue to use your services. Thank you for all your kind attention in the past and I`m looking forward to working with you in the future.
Hubert Hutton Publisher,
Atlantic Business / Natural Resources Magazines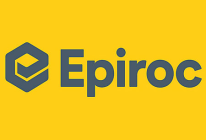 Ms. Ann-Sofie Lundberg
ibis budget Muenchen City Sued
Bauma
Hello Simon,
Thank you for calling, and thank you for sharing your contact!
We are satisfied with the hotel, clean rooms, friendly staff and good breakfast. Not far from the exhibition area, and a quiet place. Everything was handled smooth, good service.
Best regards,
Ann-Sofie Lundberg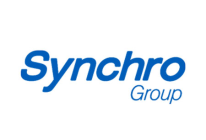 Maribel Mendoza
Standing Hotel Suites by Actisource
Dear Megan,
Thank you very much for your kind message. Everything went fine at Interpack, thank you. For the moment we do not have any Exhibition this year and the one planned for 2015 is in Barcelona, so we will not need any hotels. Nevertheless, I will get in touch with you when we have to look for hotels abroad for exhibitions.
With best regards,
Maribel Mendoza Sales Department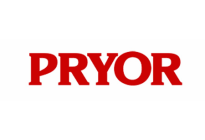 Dear Megan,
Thank you very much. Everything was good. We were pleased with the accommodation and the convenient location, and the landlord's contact person was really friendly and helpful. One thing to mention is that we were unaware that a €500 cash deposit was required on check-in.. Anyway, we were happy over all, so thank you again.
Kind regards,
Rachel
Our
Clients