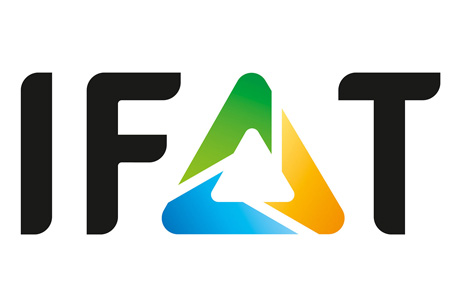 IFAT
(13 May 2024 - 17 May 2024 )
Location:
Germany , Munich
About the
event
Covid-19 Update on IFAT
Messe Munich GmbH has announced that IFAT 2024 will be held as a live edition in May 2024. The new live edition will continue the successful restart achieved by IFAT 2022. The new dates are set for the period May 13th—May 17th, 2024, at Messe Munich in Munich, Germany. The venue will not feature a strict safety plan. This is due to Germany removing its domestic Covid-19 regulations. Attendees should note that, at present, the country does not have travel limitations.
The letter of introduction for IFAT
Founded in 1966, IFAT is the leading trade fair for various industries. These include environmental protection, city planning, recycling, water and waste management. It is a biannual trade fair organised by Messe Munich GmbH and is held for five days at the same-name venue. It is an international platform that presents the latest innovations. Furthermore, it is a valuable networking and business-conducting platform. It allows participants to expand their business and discuss the latest topics. The fair is among the central presentation stages for start-ups. This is due to its various recognition-granting opportunities. The fair receives over 2,500 exhibitors and over 100,000 visitors from six continents. These include Europe, Asia, Oceania, Africa as well as North and South America.
The business audience of IFAT
As mentioned, IFAT attracts participants from diverse industries. Such include:
public services
water technologies
waste disposal
environmental protection
city planning
educational
engineering
utility
manufacturing

consultancy
automotive
aerospace
medical
construction
agricultural
chemical
pharmaceutical
F&B
Because of its importance, the event receives a high-calibre audience. It comprises political representatives, engineers, investors, C-suite executives, consultants, and utility companies. It also includes trade organisations, universities, research institutions, and vocational schools. Additionally, attendees furthermore feature media representatives. Companies that attend IFAT include Tami Germany, TANA, Magaldi Power and MARREL. They also incorporate Eco-Bat Technologies, ECO-TECHNO, DALBY as well as DATEV.
Information about the previous edition's changes
IFAT 2022 featured several changes. This included a specialised show dedicated to road construction. It also addressed the topics of digitalisation, resource effectiveness, technology, and research transfer. The show featured the latest novelties in the road construction industry.
What to know about IFAT's Sub-events?
IFAT is a trade fair that enables the completion of various business goals. Such include presenting the latest innovations and thus gaining recognition. It also includes expanding business networks by establishing new business connections and maintaining established ones. Furthermore, participants can conduct business on-site, including preparing for upcoming purchases. Overviewing the attending industries, such as observing potential competitors, is also an achievable goal. Expanding specialist knowledge is likewise among the completable business goals.

IFAT enables the completion of the mentioned goals via its comprehensive support programme. The event schedule features two key sectors. These are Waste and secondary raw materials and Water & Sewage. Each sector features at least two main topics, which affect various sub-events. For instance, Waste and secondary raw materials feature main subjects such as:
Waste management and recycling
Creating energy from waste and secondary raw materials
Street cleaning, maintenance, and winter road services
Management of hazardous substances
Controlling air pollution, cleaning flue gases, and extracting air
Recycling services
Analytical and laboratory technology for recycling
Sustainability in road construction and maintenance
Likewise, Water & Sewage features main topics, such as:
Hydraulic engineering and well construction
Construction of water and wastewater treatment plants
Water and sewerage networks
Water management mechanical engineering and plant engineering
Services in the fields of water
Analysis and laboratory techniques for water
The sector also features a topic that overlaps with the raw materials section. This is Education, research, and technology transfer.

The key sectors focus on themes such as circular economy and sustainability. These are discussed through topics, such as:
Water Resource Efficiency in the future
Sustainable cities
Intelligent motors
Municipal hydrogen possibilities
Mineral resources and building sector sustainability
Each topic affects one or more sub-events, including the:
Exhibition
two Forums
Innovation Stage (part of the Start-up Area)
Conference Rooms
IFAT Business Summit
Live Demonstrations
Themed Worlds
Solution Tours
The exhibition is among the central sub-events of IFAT. It serves as the main presentation stage for the latest innovations and products. It is also one of the main sites for conducting business and networking. The exhibition features product groups such as:
Water and wastewater treatment plant construction
Recycling and refuse management
Sewage and water supply systems
Water management mechanical and plant engineering
Recycling and water services
Energy generation via secondary raw and waste materials
Air extraction, air pollution control, and flue-gas scrubbing
Hazardous substance management
Winter road, street cleaning, and maintenance services
Well construction and hydraulic engineering
Education, associations, technology, and research transfer
Water and recycling laboratory and analysis techniques
Road maintenance and construction sustainability
It is a must-attend for various participants, including leading, medium-sized and start-up companies. It often features over 2,500 exhibitors. Furthermore, it includes 16 international pavilions that represent countries from several continents. Such include Europe, Asia, and North America.

IFAT features sub-events that allow participants to expand their knowledge and gain recognition. Such include two Forums: Forum Water/Sewage and Forum Waste/Secondary Raw Materials. Each Forum focuses on a specific key sector and its related topics. For instance, Forum Sewage emphasises the Water & Sewage section. It discusses subjects such as water management and pipeline assessment. Forum Waste debates issues like chemical or mineral recycling.

Similar in format and intention is the sub-event known as the Innovation Stage. It is a dedicated location where participants can attend presentations related to innovations. It is part of the Start-up Area. This allows the audience to expand their knowledge and gain recognition by discussing various topics. Such include waste management data analytics. As mentioned, the Innovation Stage is part of the Start-Up Area. The Area is presented in Hall B4 and features start-up companies from all over the world. Within the Start-up Area, over 40 such companies can show their new business models. Such include intelligent solutions for the efficient usage of resources. The Area also features opportunities for cooperation with leading companies and investors.

The Conference Rooms comprise various conference rooms which allow participants to exchange information. It resembles the Innovation Stage and two Forums. Among the subjects discussed during such conferences are standardisation opportunities and challenges.

Another sub-event that enables expanding specialist knowledge is the Impact Business Summit. It is a novel addition that promotes development via presentations. Such include showcasing innovative solutions and product displays. It also features a B2B matching platform for one-to-one meetings and a start-up location.

Expanding specialist knowledge is also among the central aims of the Live Demonstrations. These are a series of real-time demonstrations that showcase the latest technologies. These are presented in external trade fair areas. The Live Demonstrations include examples such as:
Car Recycling
Commercial Trucks in Action
Sustainable Road Maintenance and Construction
Biomass Demonstration Days
The Crushing Zone
Each such Demonstration focuses on specific types of products and sectors. For instance, the Biomass Days presented machines for efficient renewable raw material processing. Similarly, Car Recycling showed the latest means of recycling cars, including e-automobiles.

The Live Demonstrations also include competitions that improve specialist knowledge and earn recognition. These include Water Skills Germany, World Water Skills, and Pipe Fitting Challenge. The Water Skills competitions allow wastewater treatment plant specialists to hone their skills. They furthermore enable the improvement of specialist knowledge. The Pipe Fitting Challenge has a similar intent. It aids in attracting new young professionals to the pipeline construction professions. It also allows experienced specialists to improve their skills.

The Solution Tours are a novel addition to the support programme and resemble the Live Demonstrations. They allow attendees to learn about leading exhibitors. Such include ones that present wares related to intelligent drives and sustainable cities. A short keynote speech is part of the Solution Tours. The guides are leading industry experts from associations and IFAT partners. The Tours enable exhibitors to network with potential partners while also earning recognition. Example tours include "Digitalisation in Germany's water sector" and "Responsible water management".

IFAT often incorporates Special Areas or Themed Worlds. These are sub-events that present one or more main topics. Examples include the four Special Areas that examined circular economy. These were the:
Process world plastics recycling
Best practice circular economy
Circular economy of minerals
Hydrogen in and from the circular economy
Each Special Area focuses on a topic such as building construction waste disposal. The sub-events feature various demonstrations that enable participants to expand their specialist knowledge. For instance, Plastics Recycling showed the diverse plastics recycling stages. The Best Practice permitted participants to learn about the best plastic treatment practices. Minerals and sustainability in construction presented how building materials can be reused. It also featured presentations on disposing of materials in the construction sector. The Hydrogen in Circular Economy featured presentations about producing hydrogen from wastewater.

IFAT is a leading trade fair that can be beneficial for start-ups. They can look forward to sub-events such as the Start-up Area, the Special Areas, and the Solution Tours.
Travel 2 Fairs Ltd and Munich Accommodation
Several details can determine the outcome of your business trip to IFAT. Among them are aspects such as booking suitable hotel accommodation and organising logistics. This is due to details such as your hotel being close to Messe Munich, reducing commuting time. It should also be within your price range, yet not compromise on quality. Logistics is additionally essential as it can help in saving time when travelling. Often, organising such details can be stressful and time-consuming. This leaves inadequate time for other tasks, like networking with potential partners. Travel 2 Fairs Ltd can aid you in reducing the time you need, thus allowing you to focus on other business matters. Our company can assist by selecting hotel accommodation based on your specifications. For the task, you can provide us with all details. Our registration process will not take more than a day. Once we have all your details, you can leave the task to us. This applies both to compact parties and groups of twenty or more people. We can also help with logistics by providing high-quality airport transfers and rent-a-car.
What not to overlook when visiting IFAT and Munich?
IFAT is a biannual trade fair that takes place for five days. Messe Munich GmbH organises it at the venue of the same name. The visiting hours vary for the different participants and event days. For instance, visitors can attend between 9 am and 6 pm during the first four days. They can take part between 9 am and 4 pm on the last day. Exhibitors can visit between 7:30 am and 7 pm during the first four days and from 7:30 am on the fifth day. Press representatives can attend between 8:30 am and 6 pm during the first four days. They can visit between 8:30 am and 4 pm on the last day.
Munich is one of the most notable exposition cities in Germany. It has a well-functioning public transportation system comprised of bus, metro, railway, and taxi routes. Commuting times range between 15 and 90 minutes. For example, the metro commutes from the city centre to the airport in 43 minutes. There are several eating and lodging alternatives in Munich. This allows you to select resting and dining venues based on your requirements. Such includes hotels, hostels, guest houses, and apartments. Similarly, you can choose from various restaurants, clubs, speciality markets, and other places. When considering where to book accommodation, opt for neighbourhoods such as Isavorstadt.
IFAT audience and statistic details
IFAT receives over 2,500 exhibitors and over 100,000 visitors from over 150 countries. For instance, the 2018 edition featured 3,305 exhibitors and 142,472 visitors. The visitors included 51,290 municipal utility or waste management organisations. They also incorporated 44,166 industry/manufacturing experts and 27,070 service providers. Attendees also included 19,946 trade and science associations. Participants represented 162 countries from six continents, including nations like:
Italy
USA
Germany
France
Sweden
Canada
Austria
Spain

Turkey
Finland
India
Mexico
Israel
Jordan
China
UAE

Taiwan
Egypt
Qatar
Ghana
Japan
South Africa
Australia
Iran
96% of the exhibitors rated the diversity and quality of the visitors as excellent or good. 95% of the visitors rated the event as having a pioneering role and being a leading trade fair. Furthermore, 97% of the visitors prepared to or intended to invest during IFAT.
What took place during IFAT's previous editions?
2022
IFAT 2022 marked the successful restart of the trade fair and took place between 30.05.2022 and 03.06.2022. It was held as a hybrid edition at Messe Munich. There were 2,984 exhibits from 59 countries and 50 start-up businesses during the event. It also featured over 300 presenters and about 119,000 trade visitors from 155 nations. The event occupied a total of 260,000 m2 of event space
Our visitors
for the event
Our
Clients