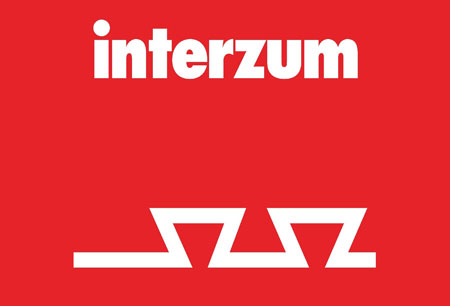 interzum
( 9 May 2023 - 12 May 2023 )
About the
event
Covid-19 and Interzum
Koelnmesse GmbH has announced that interzum 2023 will be a hybrid event. The specific dates for the event in Cologne have also been officially confirmed: 09.05.2023 through 12.05.2023. As of April 2022, North Rhine-Westphalia has removed its Covid-19 restrictions. Messe Cologne nonetheless recommends that attendees adhere to a few guidelines. Attending after testing negative, receiving Covid-19 vaccines, or recently recovering from the coronavirus is one such recommendation. They should also wear a medical mask over their mouth and nose. The venue also has explained that it will carefully monitor the epidemiological situation and adapt as necessary. Attendees should note that they need to show their 3G entry documents upon arrival in Germany. This is necessary because of the travel restrictions.
General Information About Interzum
Interzum is the leading networking platform and trade fair for the furniture industry. Also, it is an indispensable presentation platform for the latest innovations and trends. Furthermore, interzum offers a comprehensive view of the partaking industries. This includes construction, contracting and others. Attendees can also share knowledge and raise brand awareness at the trade fair. The event often exceeds 70,000 participants, with about 75ing international visitors. Editions are scheduled every two years at Messe Cologne and the event lasts four days. Often, interzum is held in May. The editions are held on odd-numbered years.
Interzum's Business Profile
Interzum attracts a diverse audience of more than 70,000 participants. This includes members of the manufacturing, skilled trades, and services industries. It also features members of the contracting, architecture, construction, and retail sectors. Furthermore, the event also receives representatives from the education and media sectors. This includes specialists from vocational, technical or trade schools and journalists.
The trade show receives notable companies such as:
Hi-Max Innovation

ASTOR-Berning GmbH + Co. KG

Bai Fu Co. Ltd.
Additionally, the trade show features partner associations and organisations such as:
Furniture Club - Made in Germany e.V.

Holz vom Fach

VDID (Verband Deutscher Industrie Designer)

Initiative Furnier + Natur e.V.
Five continents attend the trade show. These are the two Americas, Oceania, Asia, and Europe.
What Changes Have Been Made to Interzum's 2023 Edition?
Interzum 2023 will involve the application of the hybrid event format. Complementing the in-person trade fair will be a comprehensive range of digital services. These will be provided by the same platform that held the 2021 virtual edition. The application's central focus will be knowledge, content, and networking. The services will include:
the Lead Finder

the Showroom

the Communication Centre
Interzum 2023's focal themes will be:
Digitalisation

Sustainability

Micro-living

Energy efficiency

Disruptive innovations
Goals, Support Programme and Perks of Visiting Interzum
Interzum allows attendees to complete five essential business goals. These include networking and achieving recognition. Attendees can also conduct on-site business, including closing purchasing and procurement deals. They can furthermore overview the industry and expand their specialist knowledge.
The exhibition is among the central and must-attend sub-events of interzum. It features a detailed range of presented innovative wares. Each of these represents a section of the production chain. They also include the services and products of the following professionals:
Product developers

Architects

Furnishers

Designers

Skilled trade association representatives
The exposition allows attendees to network, gain recognition, and conduct on-site business. It features three exhibition segments:
Materials & Nature

Function & Components

Textile & Machinery
Interzum features a comprehensive range of high-quality congresses. These allow attendees to expand their specialist knowledge and network with international leaders. They can also achieve recognition by participating as speakers.
One of the most important congress sub-events is the Speakers Corner. It takes place for four days and provides insights into various topics. Examples include colour trend forecasts, DIY, furniture simultaneity, sustainability, and innovations. The sub-event consists of congress lectures distributed in 25-minute slots. Exhibitors can create their schedules by selecting from the accessible seminars. Example seminars included in the Speakers Corner are:
Forecasting of general colour trends

Opening furniture with smartphones

DIY Leather Repairs

More and less - is simultaneity an option?

Sustainability & Green

Mattress Recycling Today

Innovate for market success
The third day of the trade show is the hosting day for the Congress Furnishing Trends. It is a sub-event that showcases the most recent furnishing industry trends. This includes the newest megatrends and colour tendencies. It takes place in Forum hall 4.2 and features speakers such as Julia Greven and Katrin de Louw.
The Congress Digitalisation is likewise a valuable congress-type sub-event. It lasts three days and frequently includes a focus topic in the manner of a motto. For instance, the 2019 edition of the Congress featured the adage Digitalisation - Focus on Consumer Trends!. The motto focused on digitalisation and the latest consumer trends related to it. Technological innovations and new business models are examples of such subjects. It also addressed issues such as customers' anticipations of smaller living spaces and the personalisation of living landscapes.
The sub-event consists of two segments. This includes a detailed exhibition of approximately 450 m2 that showcases innovations. The exposition is accompanied by a congress segment known as Digital Connection. It features 12 lectures and panel debates. These focus on subjects like:
New business models

New production methods

Consumer expectations

Customer furniture experience

Retail trade digitalisation

Beyond the borders of the furniture industry
The sub-event Congress Digitalisation can be of aid to manufacturers and fitters.
A similar symposium sub-event is the Congress Disruptive Materials. It focuses on topics related to disruptive materials. This includes the latest innovations and industry-changing technologies. It features more than 100 exhibits showcasing such wares on 400 m2. Furthermore, it is often accompanied by the micro-event known as Haute Innovation. It is a conference with 18 lectures that focus on the main exhibition topics. The Congress and Haute Innovation can be quite beneficial for:
Architects

Designers

Product developers
Interzum additionally includes several micro-events that grant recognition via contests. Among the notable ones are Interzum Award and the VDID Newcomers Award.
The interzum Award is among the indispensable sub-events for start-ups and leading companies. It is a contest that lauds furniture and interior design innovations. It comprises a judging panel evaluating submissions and granting prizes. Representatives of the design and architecture branches constitute the jury. Each submission undergoes assessment via testing, examination, and discussion. The examination criteria include:
Innovation degree

Functionality

Material quality

Formal design

Level of sustainability
The Award features five permanent categories and one recent addition. The five perpetual established categories are:
Materials and Surfaces

Glass and Light

Fittings

Upholstered Furniture Production

Bedding
The novel category is sustainability. The event is held in cooperation with Red Dot and features two award types. These are "Best of the Best" and "High Product Quality". Nominations that are standard-setting receive the Best of the Best. This includes products that offer new functions or use novel materials. High Product Quality lauds products that are notable in some manner. This includes establishing a trend, providing a creative solution, and others. The Interzum Award grants recognition to the winners. The contest is available to all participants, including exhibitors. Competitors can enter more than one product as submissions.
The VDID Newcomers Award is the central sub-event of the VDID Industrial Design Day. The Design Day focuses on the latest technological, economic and social-cultural trends. It also details how they reflect and inspire industrial design. The Newcomers Award aids in this regard. This is due to the completion lauding newcomer digital solutions and concept designs. Strategy development and user experience are some aspects honoured by the Award. This includes an expert jury assessing student projects and final degree assignments. These have to be completed between the previous and current editions. The Award provides aspiring design professionals with recognition. Participants can select their project theme from all product and industrial design areas. An example project that has received the Award includes a novel lighting solution.
The Guided Tours are also among the sub-events that are worth considering. They comprise guided tours held in English that showcase the trade fair. Such reviews allow attendees to examine the event in a time-saving manner. It also enables them to learn about the areas and micro-events that will help them achieve goals.
Interzum is a must-attend for many professionals. This includes ones that work in positions related to:
Management

Marketing, Sales, Advertising

Purchasing

Product Development and research

Design including interior design

Architecture

Contract and Office facility Furnishing

College/Universities, technical/trade/vocational schools

Manufactured Housing

Building Construction

Contractor work

Engineering/Drafting

Retail Sales
How can Travel 2 Fairs Ltd help you with Cologne Accommodation?
Invest in your business trip by booking hotel accommodations that are tailored to your specific requirements. Travel 2 Fairs Ltd collaborates with you to find hotels in Cologne that are both convenient and affordable. This allows you to choose the hotel deals that best suit your needs. For example, you can opt to be placed near Messe Cologne for a faster commute. We have experience in working with large groups. Thus, you can search for parties of twenty or more people. The entire registration process can take up to a day, and you can rest assured that we will handle the details. Travel 2 Fairs Ltd can also help with logistics. For instance, you can request a rent-a-car or an airport transfer, whether private or shared.
What Should You Note When Planning Your Stay in Cologne?
Interzum is a biannual trade fair that takes place for four days. The organiser and hosting location/venue of the event is Koelnmesse GmbH. It is alternatively known as Messe Cologne. The visiting hours during all four days for exhibitors are between 8 am and 7 pm. Trade visitors can attend the trade show between 9 am and 6 pm during all event days.
Messe Cologne is one of the metropolis' most prominent venues, and it is easily accessible. This is because of the various public transportation lines that connect the event grounds to the city. This includes main transport hubs like the central train station and the airport. Such lines enable reaching the venue from the locations while reducing commuting time. For example, visitors can opt for the metro when travelling from the Cologne-Bonn Airport. This will allow them to access the venue in 21 minutes. Similarly, it is an 11-minute bus commute from the central train station.
Cologne is a popular holiday destination in Germany. It is also one of the nation's largest cities. The metropolitan area has a comprehensive public transportation system. The network includes railway, metro and bus lines and provides access to all districts of the city. It also has connections to other cities, such as Bonn. Opting for public transportation is often both time-saving and cost-effective. There are bus connections, for example, that allows reaching the city centre in 15 minutes from the airport. Similarly, there are bus and metro connections that allow travelling from Bonn to Cologne in 30 minutes.
Cologne offers a diverse range of dining and lodging options. The city, for example, has a wide range of guest houses, hotels, apartments, and hostels. These vary from one to five-star ones and are available in all city districts as well as in local cities. Bars and restaurants, as well as clubs and specialised vendor stalls, offer various dining options. Messe Cologne is also a suitable dining option due to its diversified catering services and areas. Districts such as the Belgian Quarter and the city centre are recommended accommodation areas.
Target Audiences and Facts
Interzum is a trade fair with a high participation rate. For instance, its 2019 edition included 1,805 exhibitors and 74,000 visitors from 60 countries. The participating nations featured notable ones, such as:
Germany

Italy

Turkey

USA

Spain

India

the Netherlands

Poland

UK

France

Romania

Belgium

Taiwan

Denmark

Sweden

Greece

Canada

Switzerland

China

Indonesia

Brazil

Austria
Due to its importance, the trade fair features a high concentration of international attendees. For instance, during the 2019 rendition, 75% of the attending were international visitors. Additionally, the trade fair's support programme allows attendees to complete their goals. This is further confirmed by the statistics. For instance, 76% of the participants assess their fair participation as excellent. Likewise, 88% are satisfied with the degree to which their objectives were achieved. As a result, 97% of the participants would recommend attending interzum, and 80% will visit the next edition.
What Happened in Previous Editions?
2021 Edition
The 2021 edition of interzum took place as a digital event known as [email protected] The event was hosted between 4.05.2021 and 7.05.2021. According to participants, the event was a success. The trade fair included 10,000 visitors and 142 exhibiting companies. A total of 132 countries attended the online edition of the fair.
2019 Edition
Interzum 2019 marked a new participation record for the event. The in-person trade fair, held between 21.05.2019 and 24.05.2019, featured 74,000 visitors from 60 countries and 1,805 exhibitors. The hosting location was once again Messe Cologne.
60+
represented countries
190,000
sq m of exhibition area
75%
international visitors
Our visitors
for the event

Roee yaniv
Sheraton Dusseldorf Airport Hotel
ProWein
Excellent hotel and breakfast. Service and reception was great. Fair was less crowded but good enough.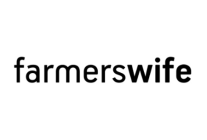 Thanks to Tess,
we had nice time in Hotel City Garden in Amsterdam. Especially thanks for the room upgrade we got!
Many thanks...

Katie Gray
Premier Inn London Docklands ExCel
DSEI
Just want it to be highlighted to your company how hard you work and that it should not go unnoticed. We have had so much bad luck in the past with accommodation in London, so it is so reassuring to have someone like you who has helped us – I will be sure to use you always going forward as customer experience is everything and you have nailed this ☺
Thank you again – what a credit to your team
Katie Gray
Events & Marketing Manager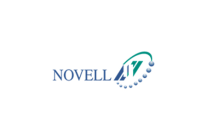 Dear Tom,
The hotel is good, clean and the people also so kind, I am satisfied with the hotel even though the room is small
For next event in CphI 2020 Milan, do you have any suggestion for the hotel?
Thank you!
Best Regards,
Inge Kartono, MD
International Marketing Manager

Steven Hecht
Novotel Cannes Montfleury
In summary, the Montfleury did a really good job. Service was prompt, professional and the obvious cultural differences aside, I wouldn't hesitate to recommend it. Room had a very nice balcony.
Best,
Steven Hecht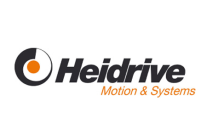 Hi Megan, thank you for your great support. Everything was fine in the hotel we booked.

My son and myself were very satisfied with Alphe-Hotel Garni. The rooms were very convenient and the breakfast was also excellent. You can offer this hotel for other people, too, they`ll be satisfied, too. The S-bahn station Ditzenbach/Sternberg could be reached in 5-7 minutes. (walking) Thank you for offering it to us. I don`t know when my next trip will be, that time I`ll call you for your help.
All the best,
Margit Margit Gruber-Torok DS Budapest Kft- Hungary Alpha-Hotel Garni hotel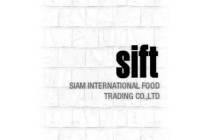 Dear Christine,
Thank you for email. Everything went well during our stay. The hotel allowed early check-in. Room is new and clean, but is too small, and the hotel is located in good location as it is convenient to public transportation and walking distance to the old town. Only few points, it's a bit noisy surrounding(from the road), especially at night. The room does not seal and not well sound protected. With the room rate it would be good if the hotel served BF. Thank you.
Best Regards,
Pisit C.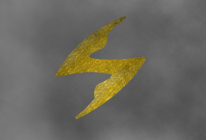 Good morning,
our team spent one week in Hotel Manin in Milan for Eicma 2015. Service, rooms, assistance really outstanding. Many compliment to Go Fair to meet our several request always on time - great organization and staff. Hotel Manin and Go fair will be the reference for next year.
Thank you!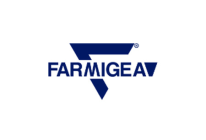 we used this service for 3 years in a row and it has always been great, effective and fast: we have been allowed to change some names of the guests and to book further rooms without any delay.
The hotel selected had a great position near to the station stop and just 15 minutes by train from the Fair. The rooms were cute and cleaned and the personnel at the desk well prepared and quick.
We are very happy and satisfied.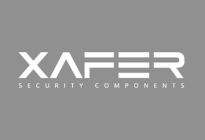 Ilenia Flaim
The Westbridge Hotel
IFSEC
The hotel is not really very close to the fair and rooms are quite small. But the level is however high and the staff is really nice and helpful.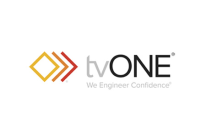 Hi Tom,
Thank you for your continued support throughout out booking process and even afterwards 😊
The stay was great, and I will be sure to keep in touch for future bookings.
Thanks again,
Rachael
Our
Clients