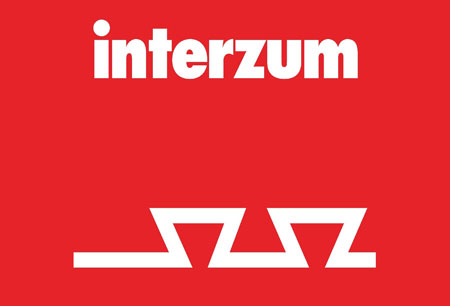 interzum
( 9 May 2023 - 12 May 2023 )
About the
event
COVID-19 Event Update
The all-virtual interzum @home 2021 has passed and has been a huge success for the trade show. It managed to generate business and keep the conversation going during a year that's been tough on trade events. Koelnmesse GmbH has announced that based on the positive feedback, the next edition of interzum 2023 will be a hybrid event with many digital modules. The new dates for the event have been announced – May 9th until May 12th in Cologne, Germany. The exhibition halls will be thoroughly sanitized and feature every relevant COVID-19 protective measure to guarantee the health and wellbeing of all in attendance.
Calling Card
Global furniture trends and unparalleled opportunities for exhibitors are found at interzum. This major international exhibition has been a long fixture in the furniture industry and serves as the main meeting place between supply and demand in Europe. Editions are scheduled every two years at Koelnmesse and programming lasts for four days. It's common for interzum to be held in May and fall on odd years only. Over the years, interzum has grown to capture the interest from buyers outside of Europe, which leaves exhibitors open to break into far foreign markets. If you wish to expand your reach, one of the best places to do this during the exhibition is to head on out to the Global Networking Lounge for a quick boost in visibility.
Business Profile
At interzum, buyers discover the full breadth of machinery, components, accessories and tools to build furniture. It's all there from materials and components for upholstered furniture to rivets and saws, to door elements, resins, slipcover materials and window frames. Every possible product group can be discovered at interzum. The exhibition itself functions as a massive launch pad for new products. Exhibitors come with the intention to sell and sell they do in great numbers. Hi-Max Innovation, EB Akcesoria Meblowe and the Virginia Departments of Agriculture and Forestry are some names you'll see exhibiting. The audience comprises mostly of trade, skilled trade, architects, interior designers, office facility furnishers and designers. Outside of German nationals, visitors come from major European markets such as France and Italy, East and Central Asia and South America.
Did You Know?
Networking lies at the heart of interzum and the same can be said about giving exhibitors the best possible chances to reach their desired audience. That's why the program does everything possible to give brands chances to shine. One of the ways is through specialist Piazzas, which attract buyers interested in a special product category. Currently as interzum prepares for a digital edition, the program has become much more flexible with digital round tables for exhibitors and visitors. The variety of talks ranges from inspiration to social media. The trend stage is where you'll see what's new and up-and-coming worldwide. Let's not forget about special events like the Green Smart Materials presented by HAUTE INNOVATION.
Your Hotel Room in Cologne
Enjoy affordable hotel prices for interzum early thanks to Travel 2 Fairs ltd. We know our way in Cologne, Germany and present our clients with every option from budget hotels to luxury rooms and apartments. You tell us a price range and Travel 2 Fairs ltd delivers hotels close to Koelnmesse within a single business day of your consultation. We know important convenience is for business travelers, which is why we place you close to the exhibition grounds and public transport services for a swift commute. We go beyond providing hotel bookings for interzum. Travel 2 Fairs ltd takes care of matters of logistics. You might want a rent-a-car options or transportation for an airport transfer upon arrival. We offer both!
Past Editions
2021 Edition
The 2021 edition of interzum took place as a digital event known as [email protected] The event was hosted between the dates of 4.05.2021 and 7.05.2021. The event was quite successful according to participants and organisers. This is due to the high level of attendance, which included 10,000 visitors and 142 exhibiting companies. A total of 132 countries attended the online edition of the fair.
60+
represented countries
190,000
sq m of exhibition area
75%
international visitors
Our visitors
for the event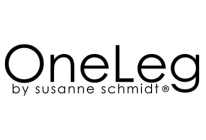 We are very satisfied with your service, and will contact you next time we need your help.

Fernando Nunez
Petit Palace Italia - Gran Via
Thank you, Ms. Tess Nolan. Very polite.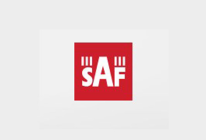 Hello,
Thank you for your email and services. Indeed my colleagues have come back and are very satiesfied with their visit.
Also we have learned the lesson and knowing that we may be going to the IBC2020, we are thinking of making a very early booking. Is that possible?
What options you can provide, it can include the Olympic Hotel, as they were satisfied, but also other similar options close to RAI.
Looking forward to your answer,
Ieva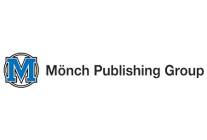 Megan Moore was grand to work with... We had on-off-on again hotel guests. She found the highest quality hotel at the lowest price for us in a popular Paris neighbourhood - 5 stars at 2 star prices! Megan also found some great deals for us in other tier one cities as well - low prices, high quality - during peak exposition times. Will certainly use her again!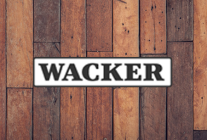 Dear Megan,
Wishing a great start to 2019 in Health, Happiness and Wealth!
My sincere apologies for the late reply as I headed for my holidays on return and just back last Friday to office.
Well, everything were great during my stay in Langham with a room's view of Pearl River and awesome facility. Plus point with walking distance (5mins) to subway station and 10 mins stroll to the exhibition centre.
My greatest appreciation to you for all the coordination and arrangement for the hotel reservation!
Have a happy Monday!
Thank you
Best regards,
Salvia Omar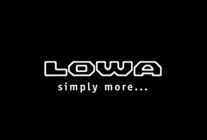 Scott
The Westbridge Hotel
DSEI
Tom Many thanks for your e mail. I have left some feedback with the hotel but I thought the hotel was excellent, the staff were friendly and helpful, the gym was usefeul & the food was excellent. In terms of location it was perfect. I would definitely recommend the hotel for future stays. 5 stars from me & if it is good enough to accommodate both Robbie savage and Howard Webb then it was good enough for me. In terms of your service you provided it was excellent and hassle free – it takes the stress out of looking for hotels. Are you a partner for the accommodation side of DSEi as we will probably look to exhibit in 2017 – I would love to stay at the hotel again but recognise that you can only book maybe 10 – 12 months in advance ?
Regards Scott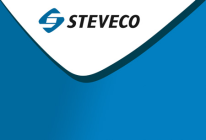 Dear Tom,
The Maritim Hotel Bremen was very nice accommodation. Could you book it for next year May 21.-23. during Breakbulk Europe 2019. Five rooms like this year. I´m waiting for your reply.
Best regards Eija Suntio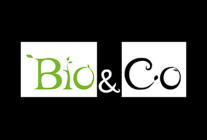 Dear Tom,
We had a good stay. The hotel is clean and people are friendly and helpful but it is really very old fashioned! The furniture and decoration 1970, could become very fancy again in a few years maybe? I recommend to take your own body wash etc with you while theirs isn't good quality. Breakfast is very correct Have a nice day and I will certainly contact you again for a next fair.
Best regards
Martine Achy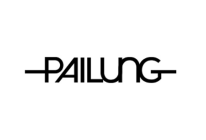 Mr Kent Hsieh
Doubletree By Hilton Milan
SIMAC
Hi Megan,
I like it a lot, near by the fair, with a link to center, very cozy.
Best Regard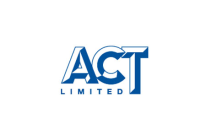 Hi Megan,
"Our selected apartment for the EMO 2011 exhibition was of a very high standard of cleanliness. Ideally situated, a short stroll from the main railway station. The owner was present at our pre-arranged arrival time and was more than helpful in making our stay a very pleasant experience. Overall the standard of service was excellent, with all arrangements made on our behalf to make the whole visit efficient and enjoyable. ACT will be happy to use you companies services for our next trip abroad. Good luck with the new web site and ventures"
Best Regards Denis Houghton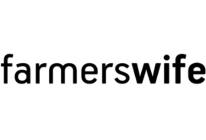 Ms. Pía Hartwig
Hampshire Hotel - Eden Amsterdam
IBC
Hi Tess,
hope you are fine, we really enjoyed our stay in the Hotel we had in Amsterdam for IBC Show this year
So we would like to check prices already for next year, same hotel could you do me this favor?
Muchas Gracias!
Kind regards!
Pía Hartwig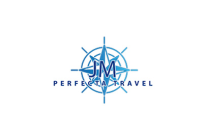 Matea Jeric
Citadines Kurfurstendamm Berlin Aparthotel
ITB BERLIN
Dear Brian,
Thank you for your email and please note that we have been very happy with accommodation during ITB.
With very best regards,
Matea Jeric
Executive director Perfecta Travel Croatia
Our
Clients