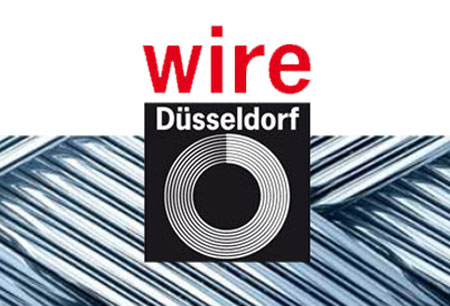 wire
( 9 May 2022 - 13 May 2022 )
Location:
Germany , Düsseldorf
About the
event
Covid-19 Update
2022 edition of Wire will take place between 9.05.2022 and 13.05.2022. The event will occur within Halls 9 to 17 of Messe Düsseldorf. Exhibitors can begin registration from the end of March 2021. The deadline ends in summer 2021. The exact dates of the registration window will be announced by organisers later. The venue will have a strict COVID-19 prevention plan in place. The safety plan will include the following measures:
Attendees must provide documents that confirm the absence of coronavirus infection. Such paperwork includes proof of recovery, vaccination, and/or negative test results. The negative test results must not exceed 48 hours. Valid forms of testing include PCR or rapid antigen tests. V Proof of recovery documents must be between 3 and 6 months old. The documents must be in digital form and uploaded in the CovPass or Corona-Warn apps. This is necessary to avoid paper exchanges.
Attendees can buy their tickets online. During the registration, they need to provide full contact details. They should note that one-day admission tickets are valid only for the day specified on them.
Attendants must disinfect their hands as often as needed. Also, they should avoid paper exchanges, such as sharing brochures. Attendants should additionally avoid physical forms of networking. Attendees must wear face masks in the area specified by reminding signs. When coughing or sneezing, they must maintain a 1-metre distance from others.
The venue will include several changes to make upholding the safety measures easier. Among them is the inclusion of spacious entrances and waiting areas. The exhibition centre will also feature floor markings and wider aisles. This is a necessary step to make maintaining the social distance of 1.5 metres easier. The venue will furthermore incorporate disinfection dispensers.
Calling Card
Wire is the most important trade fair for the cable and wire industry. It is a crucial event where innovators and investors gather. The fair also serves for the showcasing of the latest technologies and components. Wire additionally serves allows observing novel fibre optic and fine wire production machines. The fair is among the leading events of Düsseldorf. It is also an important event for cities such as Cologne, Dortmund, Aachen, and others. The event takes place on around 65065 m2 of event space at Messe Düsseldorf. The event often coincides with Tube, the leading event for the tube industry.
Business Profile of the Event
Wire is a trade fair that gathers in one location several industries and echelons. This includes leading corporations, market leaders, market challengers, and start-ups. Industries that attend include automotive, telecommunications, construction, chemical, and electrical. The iron, steel, and non-ferrous metal industry also attend. So does the skilled trades and services sectors. Industries working with measuring and control technology additionally visit the fair. The technical specialist retail trade industry also attends. Specialists who work in the fastener and spring industry, additionally attend. As of 2022, so do the shipbuilding and aerospace industries.
Many notable companies have attended or exhibited at the event. For instance, the notable steel manufacturer Viraj Profiles Limited has exhibited. Likewise, Temsa, a notable tool manufacturing company, has attended several editions. Among the visiting companies is FaW Automotive — an automotive manufacturing corporation. Another notable visiting company is BWE Shanghai Ltd, which specialise in electrical manufacturing.
What is New for Wire 2022 Edition?
The 2022 Edition of the event will be the hosting location of an important world premiere. This premiere will include a complete value chain for fasteners and springs. The premier is due to the trade fair expanding its portfolio to include such end products. Value chain aspects that will receive representation are technologies, products, and raw materials.
Did You Know?
Wire can help professionals from several industries complete certain goals. Among them is experiencing the latest technologies and novel machines. Additionally, the fair allows specialists to meet and network with market leaders. Furthermore, professionals in particular start-ups can gain recognition at the fair.
Wire has a comprehensive support programme. Among the main events within the schedule is the detailed exhibition. It is the sub-event during which the showcasing of novelties takes place. Often, the exhibition focuses on:
Testing technology
Auxiliary materials and tools for process engineering
Regulation, measurement, and control technology
Cables, materials, and special wires
Glass fibre
Machines for wire finishing and production
Wire often has subject topics incorporated into the exhibition. Often these include the Automotive, Telecommunications, Construction and Chemical industries. The Automotive topic contains novelties related to connected cars, E-mobility, and autonomous driving. Telecommunications emphasises innovations related to 5G networks, TV streaming and OTT services. The Construction topic focuses on novelties such as high-resistance fitting production machines. The Chemical area is for novelties, such as new systems for modular production. Besides the mentioned subject topics, the exhibition also contains zones of interest. Such include locations for the showing of new wire production technologies. They also feature focus special wire processing areas. Such include zones where attendees can see the creation of self-extinguishing wires. Attendants can also examine new Industry 4.0 and 3D printing solutions. Visionary fibre optics and hybrid cables are featured products as well.
Besides the exhibition, Wire also contains many forum sessions and presentations. This allows professionals to expand their specialist knowledge. This is due to such sub-events allowing them to learn about the latest trends. Additionally, such forum sessions permit extensive networking by communicating with leading experts.
Wire is a must-attend trade fair for several industries. Among them are the wire and cable industries, as well as the automotive. The iron, steel and non-ferrous metal industry should not overlook attending. The construction and chemical industries should opt to visit as well. The event is also worth visiting by measurement, control, and regulation technology specialists. Skilled trades, electrical, shipbuilding and aerospace industry specialists should not overlook attending.
Your Hotel Room in Düsseldorf
Invest in your business trip with hotel accommodation selected for your specific need. Travel 2 Fairs Ltd works with you to send you hotels in Düsseldorf with an ideal location and price range. This allows you to select the hotel offers that work best for you. Such as placing you near Messe Düsseldorf for a quicker commute. We have long worked with large groups, so you can query for parties of twenty people and more. The entire registration process takes up to a day, and you leave all details to us. Also, Travel 2 Fairs ltd can assist with logistics as well. You can request a rent-a-car or an airport transfer in both directions, whether it is private or shared.
Logistics
Wire is a biannual trade show that takes place at Messe Düsseldorf, last for 5 days. Messe Düsseldorf Gmbh organises the fair, with the visiting hours being between 9:00 am and 6:00 pm. The fair often coincides with Tube, as both events take place in the same venue.
Messe Düsseldorf is an exhibition centre with extensive public transportation connections. This allows attendees to reach the venue from locations such as the main transport hubs. For example, you can access the site from Düsseldorf Airport in 13 minutes by taking the 896-bus line. Likewise, from the central railway station, you can reach the venue in 25 minutes via the U78 or U79 metro lines. Many cities in the area are close to the exhibition centre. This allows you to save time when commuting from your hotel to the venue. For instance, the travelling distance between Cologne and Düsseldorf is 60 minutes.
Düsseldorf is a popular tourist city and large metropolis. It is a location that provides a broad range of accommodation and dining options. For example, many districts offer hotels, guest houses, hostels, and apartments. Likewise, you can opt to dine at various restaurants, bistros, pubs, clubs, and bars. You can additionally opt to dine in one of the venue's catering areas. When considering where to rest or dine in Düsseldorf, opt for the Hafen or Oberbilk districts.
Audience and Statistics
Wire is an international trade fair with a high profile and attendance level. For instance, its 2018 edition received 1442 exhibitors and 42248 visitors. Attendees of the trade show come from continents such as Africa, Asia, the two Americas, and Europe. Countries with high attendance levels include Germany, Italy, Turkey, France, and the USA. Spain, Poland, India, the UK, and Russia are also among the high-attendance nations. Many industries visit or exhibit at the event, such as the automotive sector. The cable, wire, iron, steel, non-ferrous metal industries also attend. So do the trade, services, and chemical ones. The electronics industry also attends, as do shipbuilding, fastener, aerospace, and others.
Past Editions
Wire's attendance levels often exceed the expectations of the organisers. For instance, its 2018 edition featured 1442 exhibitors and over 40000 visitors. The trade show also often includes new zones or products of interest. For example, its 2016 edition featured art installations created by artist Stefanie Welk.
1300+
international exhibitors
38,000+
international trade visitors
Our visitors
for the event

Mr Danny Schneider
Hilton Geneva Hotel and Conference Centre
index
Thank you Megan – your assistance and patients throughout this process are commendable
Keep Safe & Healthy,
Danny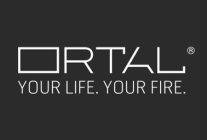 Dear Tom,
The stay was successful. Thank you for your help.
Best Regards,
Cathia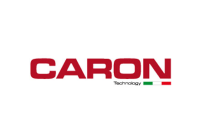 Hello, I would like to confirm you that I had a confortable stay and everything was O.K.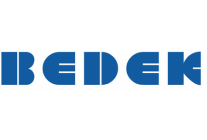 Nicklas Werner
Courtyard by Marriott Munich City East
Dear Megan,
We got everything, we are satisfied with your job. Thanks a lot. When we need rooms again for a fair we have to visit we´ll contact you again.
Thanks and best regards.
Bedek GmbH & Co. KG Werner Nicklas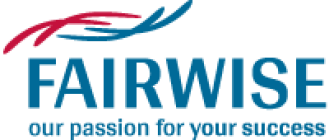 The overall opinion regarding Glam Milano was positive. The staff was friendly, the location was great and the service in general good, although not always adequate. The breakfast was average - a little less than expected. The beds were comfortable.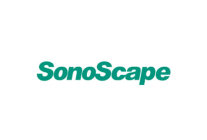 The hotel in MEDICA 2014 is very good, good location. My colleagues had a good trip in this hotel. And Mr. Mark Hansen is warm, always answer quickly and usefully, we cooperated well. Hope for future cooperation.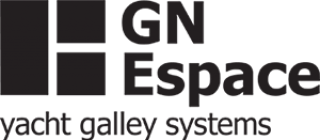 Dear Michael
Many thanks –that's much appreciated and please do apologise to George again for me - for not being able to get back to him sooner.
I look forward to speaking again soon and with best wishes to all as always.
Julian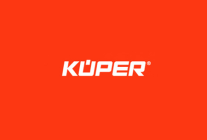 M.Kramer
B&B Hotel Munchen City West
BAUMA
Hi,
The average opinion of our people was: The rooms were really o.k., good bed, enough space etc., and there was an easy access to the public transportation. What they did not like was the poor breakfast. Further two of them noticed empty bottles on the room at their arrival, that have not been removed during their whole stay. That's no good room service.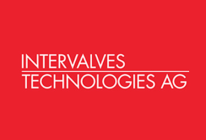 Hi Megan,
Many thanks for your message. Everything worked very well and the hotel is clean and conveniently located.
Best regards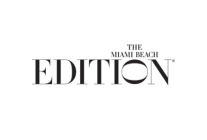 Dear Tom,
I wanted to thank you for your help in securing a reservation during ILTM. You were prompt to respond, professional and courtious. I made my travel arrangements close to the fair dates and you were able to secure a room in the same hotel as my colleagues which was extremely helpful. Thank you again for all your help!
Kind Regards, Mayela Lanza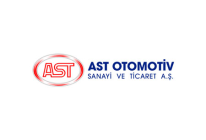 Great service, great people…
Pınar Üşümez
Novotel Birmingham Airport
Dear Tom,
Sorry for my late reply. Thank you very much for your service. We were glad about Novotel Birmingham Airport. We will get in touch with you whenever we need help.
Wishing you a great day.
Our
Clients