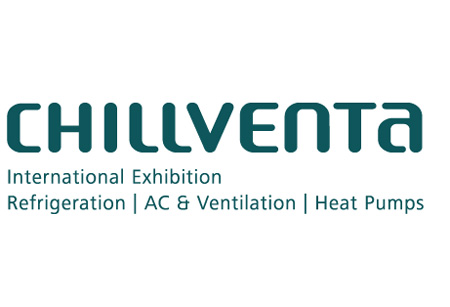 Chillventa
(11 October 2022 - 13 October 2022 )
Location:
Germany , Nurnberg
About the
event
NürnbergMesse GmbH has announced new changes to the Chillventa schedule. Chillventa 2021 has been officially postponed until October the following year, 2022. The international trade show will now be held from October 11th until October 13th, 2022. This decision comes as a result of the uncertainties surrounding COVID-19 and travel restrictions. Now Chillventa resumes its regular biennial scheduling. Organisers hope that this pause will give sufficient time for the pandemic to be under control and restart the industry with a live trade show! The digital 2020 edition was very necessary to keep conversations going, but can't compare to physical events. Messe Nuremberg will follow all relevant coronavirus health and safety protocols.
Calling Card
Regarded as the big success story for the refrigeration sector, Chillventa has managed to become a centre for business networking and innovation in just over a decade. The international exhibition is based in Nuremberg, Germany and has positioned itself as an industry leader. Experts connect with each other with ease. You are able to learn all there is about breakthroughs in your field now that innovation cycles grow even shorter. This turns every edition into a source of news and fresh business opportunities. Messe Nuremberg hosts editions every two years in October, which last three days in total. The overall focus of the exhibition falls onto achieving higher energy efficiency. You can't miss out on such an opportunity to build a global brand and network and there's a lot to appreciate at Chillventa.
Business Profile
Chillventa is a one-stop procurement platform, which makes it so appealing for buyers. You have the entire value chain under one roof. The exhibition halls house the latest and best in heat pumps, refrigeration, insulation, C&I/automation, air conditioning, ventilation and services for the sectors. The brands are also wide-ranging and come from all over the world. TAIFUN software, JB Industries, KAORI HEAT TREATMENT, KARYER, KRIOS COMPONENTI, Taizhou Hispania and Jinan Tetekool are only the tip of the iceberg. Attendance is mostly made up from refrigeration and AC companies, but there's pretty much everyone that you can imagine from wholesale and specialist dealers to manufacturers and architects. As a German-based event, it's not surprising to learn most visitors come from the European Union. But we also have to highlight the increase in visitors from Asia (China, South Korea).
Did You Know?
Business is quite important for Chillventa, but so is knowledge and advancements. The trade show answers many questions. What are the technologies we should pay attention to? What are the big market opportunities ahead? Where are the areas automation and resource management can be applied? Find all of this out at the three major programming items – the Chillventa CONGRESS, Chillventa Rossija and the European Heat Pump Summit. The best of the best in the industry are coming together to share their insights and present new solutions with large applications.
Your Hotel Room in Nuremberg
Turn to Travel 2 Fairs ltd to sort out your hotel reservation to Chillventa early on. Cherry pick the hotels in Nuremberg that best work for your budget and your taste. Our large database allows us to accommodate any preference and any group size of up to over twenty people. Your convenience is our top priority, which is why we provide the best hotel rates near Messe Nuremberg. You make savings and can comfortably walk to the exhibition grounds. Beyond hotel accommodation for trade shows, we also take care of your commute from the airport. You may want a rent-a-car or to have an airport transfer. Transfers are available upon arrival and departure and can be either shared or private depending on group size.
663
international exhibitors
72,200
sq m of exhibition area
18,294
international visitors
Our visitors
for the event
Our
Clients