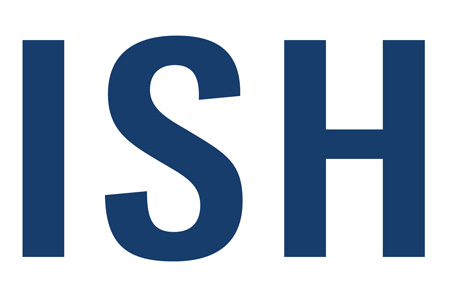 ISH
(13 March 2023 - 17 March 2023 )
Location:
Germany , Frankfurt am Main
About the
event
Covid-19 Update
Messe Frankfurt GmbH is excited to start work towards bringing ISH back as a hybrid event in 2023 when the biggest impact of the coronavirus pandemic will have passed. The face-to-face aspect of ISH 2023 has been confirmed for the period March 13th – March 17th and will bring a lot of new additions. The digital portal will be available between March 13th and March 24th, 2023. Organisers are going to show how to properly stage a large trade fair amidst COVID-19 protective measures. You can expect the best health and sanitation protocols at the exhibition grounds at Messe Frankfurt. This will include a strict 3G entry policy as well as social distancing regulations. Attendees need to present vaccination passports, proof of recovery or negative test results before entry. They also need to maintain a distance of 1.5 metres between one another.
Calling Card
ISH is known widely as the leader for the HVAC+ Water sectors in Europe. Not only is the trade fair interested in crossing supply with demand, but it also takes issues such as water and energy preservation close to heart. Renewable energy and sustainability are synonymous with ISH and it is the perfect platform to learn all there is about new technologies and solutions. ISH is based in Frankfurt, Germany and arrives at Messe Frankfurt every two years at the end of March. During the five days of the trade fair, visitors are able to launch products and generate sales leads as well as network with experts and strengthen business connections. If you want to break out into new markets, ISH lowers the barriers and opens doors.
Business Profile
ISH marries the HVAC industry with innovations in the field of sustainability. Trade visitors have the full access to every major product groups such as plumbing, smoke protection, solar energy systems, shower cubicles, air conditioning, solar thermal energy, cooling systems and bathroom equipment. As a result, there's a high influx in professionals that come from related industries. As an exhibitor, you get to meet skilled trade, construction, real estate, utilities, retail, wholesale trade, local authorities, industry and engineering – all in one place. Of course, the German market is best represented but close to half of all in attendance are foreign nationals. European markets have the biggest numbers with Italy, Belgium, France, the UK, the Netherlands, Poland, the Czech Republic and Switzerland leading the way, but Asia is also quickly getting involved with China at the head of the pact.
Did You Know?
One of the defining features of ISH is its highlighting of individual countries. Each edition selects a Partner Country and pushes forward native brands and buyers. It's all in the name of increasing the discovery of companies and generating business across different markets. Organisers recognize the value in stimulating business, so it's why the most popular support items during ISH are the [email protected] area, where one can meet with specialists and newcomers looking for work, or gain valuable new credentials and expertise through the lectures, seminars and forums at [email protected] You are guaranteed the latest and most important information in specialized fields.
Your Hotel Room in Frankfurt
Travel 2 Fairs ltd secures your hotel booking online for ISH at excellent prices. How can you be certain you're looking at the right hotel deals in Frankfurt? Travel 2 Fairs ltd delivers access to the best hotels, hostels and apartments in Frankfurt and all you have to do is specify the price and how many rooms you need. The goal is to book hotels close to Messe Frankfurt, save on work trip costs and shorten your commute. All easily achievable. If you're travelling as a large group, then getting to your hotel can be difficult. Arrange for an airport transfer, either private or shared, upon your arrival for a smooth experience. Those acquainted with Frankfurt can book a rent-a-car.
2500+
international exhibitors
188,000+
international visitors
97%
satisfaction rate among visitors
Our visitors
for the event

Roee yaniv
Sheraton Dusseldorf Airport Hotel
ProWein
Excellent hotel and breakfast. Service and reception was great. Fair was less crowded but good enough.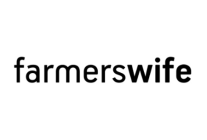 Thanks to Tess,
we had nice time in Hotel City Garden in Amsterdam. Especially thanks for the room upgrade we got!
Many thanks...

Katie Gray
Premier Inn London Docklands ExCel
DSEI
Just want it to be highlighted to your company how hard you work and that it should not go unnoticed. We have had so much bad luck in the past with accommodation in London, so it is so reassuring to have someone like you who has helped us – I will be sure to use you always going forward as customer experience is everything and you have nailed this ☺
Thank you again – what a credit to your team
Katie Gray
Events & Marketing Manager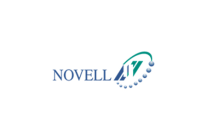 Dear Tom,
The hotel is good, clean and the people also so kind, I am satisfied with the hotel even though the room is small
For next event in CphI 2020 Milan, do you have any suggestion for the hotel?
Thank you!
Best Regards,
Inge Kartono, MD
International Marketing Manager

Steven Hecht
Novotel Cannes Montfleury
In summary, the Montfleury did a really good job. Service was prompt, professional and the obvious cultural differences aside, I wouldn't hesitate to recommend it. Room had a very nice balcony.
Best,
Steven Hecht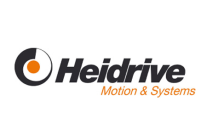 Hi Megan, thank you for your great support. Everything was fine in the hotel we booked.

My son and myself were very satisfied with Alphe-Hotel Garni. The rooms were very convenient and the breakfast was also excellent. You can offer this hotel for other people, too, they`ll be satisfied, too. The S-bahn station Ditzenbach/Sternberg could be reached in 5-7 minutes. (walking) Thank you for offering it to us. I don`t know when my next trip will be, that time I`ll call you for your help.
All the best,
Margit Margit Gruber-Torok DS Budapest Kft- Hungary Alpha-Hotel Garni hotel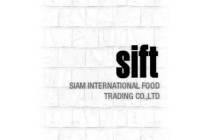 Dear Christine,
Thank you for email. Everything went well during our stay. The hotel allowed early check-in. Room is new and clean, but is too small, and the hotel is located in good location as it is convenient to public transportation and walking distance to the old town. Only few points, it's a bit noisy surrounding(from the road), especially at night. The room does not seal and not well sound protected. With the room rate it would be good if the hotel served BF. Thank you.
Best Regards,
Pisit C.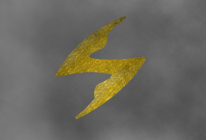 Good morning,
our team spent one week in Hotel Manin in Milan for Eicma 2015. Service, rooms, assistance really outstanding. Many compliment to Go Fair to meet our several request always on time - great organization and staff. Hotel Manin and Go fair will be the reference for next year.
Thank you!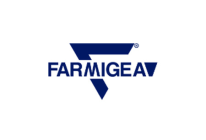 we used this service for 3 years in a row and it has always been great, effective and fast: we have been allowed to change some names of the guests and to book further rooms without any delay.
The hotel selected had a great position near to the station stop and just 15 minutes by train from the Fair. The rooms were cute and cleaned and the personnel at the desk well prepared and quick.
We are very happy and satisfied.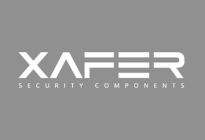 Ilenia Flaim
The Westbridge Hotel
IFSEC
The hotel is not really very close to the fair and rooms are quite small. But the level is however high and the staff is really nice and helpful.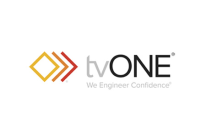 Hi Tom,
Thank you for your continued support throughout out booking process and even afterwards 😊
The stay was great, and I will be sure to keep in touch for future bookings.
Thanks again,
Rachael
Our
Clients