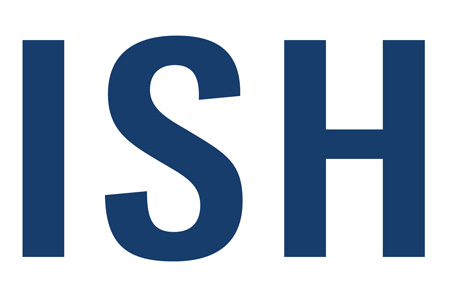 ISH
(17 March 2025 - 21 March 2025 )
Location:
Germany , Frankfurt am Main
Organizer:
Messe Frankfurt GmbH
About the
event
Update
ISH 2023 will be hosted as a two-phase hybrid trade exhibition. The face-to-face aspect will occur between the 13th and 17th of March, 2023. The digital website will be available between the 13th and 24th of March, 2023. Messe Frankfurt currently does not have coronavirus safeguards in place. This is due to the removal of Germany's pandemic restrictions.
Preface
Founded in 1960, ISH (ISH Frankfurt) is among the pre-eminent European trade exhibitions for the HVACR and water industries. It is the most pivotal innovation-presentation and lead-preservation-topic-discussion platform. It is also the related sectors' central business networking and sales-generation location. ISH occurs in Messe Frankfurt. It is an event that often has high turnover and international participation rates. For instance, one edition featured 2 551 exhibitor firms and 188 234 trade visitants. The participants represented 161 countries, including China, Italy, France, and Switzerland.
A notable detail is that 46% of the visitors and 66% of the exhibitors represent a foreign country. This includes 75% of the attending who travel from Europe, 18% from Asia, 4% from North and South America, 2% from Africa, and 1% from Oceania. 96% of the visitors attending the event are satisfied with the edition. This includes the 71% who had a key influence on investment decisions. Visitors include wholesalers, retailers, investors, architects, construction specialists, HVACR installers, interior designers, real estate developers, and construction technology companies.
About the ISH Fair in Frankfurt
The fair features a broad range of sub-events whose topics of discussion are determined by top themes. These are distributed into two primary groups, each featuring two or more main subjects that, in turn, focus on a specific set of propositions. Affected by the themes are the exhibition, Air Conditioning Forum, ISH Building, Fire & Stove Forum and Technology and Energy Forum. The Fire & Stove Forum features as part of its structure the Ofenflamme Design Prize, also influenced by the themes. Other sub-events that showcase the prime thematics are the Pop up my Bathroom Magazine, the [email protected] Area with its Talks, Start-up pitches and Speed Dating sessions. The central thematics also influence the Innovation Award Architecture+ Technology and the Talks by World Architects.
ISH's exhibitor list features leading companies such as:
ABB AG;
Beckhoff Automation;
BOCCHI;
Bosch;
Daikin;
LG Electronics;
Midea Group;
Mitsubishi;
Panasonic;

Saint-Gobain;
Samsung;
Schneider Electric;
SENDO;
Siemens;
Solvay;
TESY;
Adolf Wurth.
ISH attracts representatives of the energy, HVACR, skilled trades, retail, wholesale, engineering, building, real estate and utility industries.
ISH Frankfurt Accommodation
Procure suitable accommodation for ISH before all the good deals are taken with Travel 2 Fairs Ltd. All that is necessary is to inform us about the rooms you need, how much you wish to spend, and your desired location. Travel 2 Fairs Ltd manages the rest. Reserve lodgings adjacent to Messe Frankfurt and gain valuable access to public transport. We can advise you on the best routes to take to the venue. Aside from affordable hotel accommodation for exhibitions, we also provide transport services. One way to travel to your hotel is to have a rent-a-car wait for you at the airport. Another is to schedule an airport transfer in both directions.
Event information might be outdated because of the coronavirus pandemic. More information is available from the organiser.
Past Iterations
ISH 2019
The 2019 edition of ISH was an outstanding success. It featured high participant rates – over 2 500 exhibitor firms and over 180 000 visitants. Participants could achieve various business goals in an event space of more than 280 000 m2. Among the notable details about the rendition was the high international participant profile. 66% of the exhibitors and 46% of the visitors represented a foreign country.
2500+
international exhibitors
188,000+
international visitors
97%
satisfaction rate among visitors
Our visitors
for the event
Our
Clients