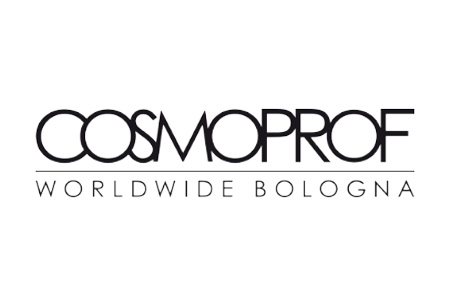 Cosmoprof Worldwide Bologna
(16 March 2023 - 20 March 2023 )
Location:
Italy , Bologna
About the
event
Update
Cosmoprof Worldwide Bologna 2023 will take place between 16.03.2023 - 20.03.2023. The 54th edition of the trade show will be hosted at Fiera Bologna. Comprehensive COVID-19 protective measures will not be present at the venue. This is due to the removal of the country's pandemic-related restrictions.
Calling Card
Cosmoprof Worldwide Bologna is among the beauty and cosmetics industry's leading events. It is a central B2B platform that shows the leading trends and innovations in all branches of the sector. It consists of 3 trade shows, each targeting specific distribution channels. The 3 shows are Cosmo Hair & Nail & Beauty Salon, Cosmopack, and Cosmo Perfumery & Cosmetics. Cosmoprof Worldwide Bologna takes place every year at Fiera Bologna.
Business Profile of the Event
Cosmoprof Worldwide Bologna is an international trade show which attracts a broad audience. This includes manufacturers, distributors, wholesalers, sales agents, retailers, owners, and professional operators. Furthermore, the fair draws many media representatives including bloggers, influencers, editors, and journalists. Hoteliers, hairdressing salons, barbershops, spas, and beauty centre staff also attend the show. So do packing professionals, end-users, and service providers. Transport specialists and cosmetics suppliers also attend the fair. Attendees include Absolute New York, Miracle Fruit Oil, and Moira Cosmetics. They can also feature companies such as Candy Brush and Keystone Cosmetics & Sciences.
Did You Know?
The fair allows cosmetics professionals to learn about the latest trends and innovations. Furthermore, the fair provides them with opportunities to collect information about various products. The event additionally enables gaining a detailed overview of the industry. This includes comparing competitors. The fair also provides various networking opportunities. Among them is finding new suppliers, potential customers and others.
Cosmoprof Worldwide Bologna is a fair comprised of 3 trade shows. Each focuses on specific sectors and distribution channels. This allows professionals to network with target companies and professionals with ease. The trade shows operate on different days to avoid confusion and conflicts. The shows are Cosmopack, Cosmo Perfumery & Cosmetics and Cosmo Hair, Nail & Beauty Salon.
Cosmopack is the dedicated exhibition for showcasing the latest cosmetic production chain products. Among them are raw materials/ingredients, packaging, applicators, machinery, and service solutions. The trade show consists of several zones for ease of navigation. These include the Technology and Sustainability zone, which present the latest production technologies. This includes cutting-edge formulations, new ingredient research, novel packaging, and others. There is also a business section that promotes meetings between companies. The dedicated Buyer Program facilitates such meetings.
Another zone, Community, enables professionals to meet finished product companies. Among the highlight zones of the trade show is the Cosmofactory. It is the location for live manufacturing process presentations. This allows visitors to observe the creation of a certain product before purchasing.
Another such location is the Trend or Cosmotalks area. It presents the latest trends, communication strategies, product novelties and digital innovations. The zone includes conferences organised by leading trend agencies, magazines, and opinion leaders. The trade show also provides opportunities to gain recognition via the Cosmopack Awards. The Awards laud innovative formulations and packaging designs.
COSMO Perfumery & Cosmetics is the dedicated exhibition for the perfumery & cosmetics retail channel. It is the meeting location of buyers, distributors, and retail companies. Like Cosmopack, the trade show includes several sectors. One of the locations within the salon is the Fragrances, Skincare, and Toiletries. It attracts international perfumery companies, sales agents, distributors, and wholesalers. The zone allows such professionals to learn about new brands. This, in turn, allows leading companies and start-ups to gain recognition. Another highlight location is the Cosmoprime. It is where firms can gain recognition via their high-end products.
The Cosmoprime furthermore include sub-zones that highlight innovations representing the latest trends. One of them is the Premium Perfumery and another is the Lifestyle Beauty concept zone. Lifestyle Beauty presents products that focus on having a unique customer-company relationship. Such a relationship takes the form of the supplier adapting the product to suit the needs of the client. Such zones allow retailers, importers, distributors, and manufacturers to gain recognition. Another zone of interest with similar purposes is the Extraordinary Gallery. It is the location for presenting innovative products from indie beauty brands.
The Green Prime zone also helps innovative companies, especially start-ups, to gain recognition. It provides them with acknowledgement based on their high-level eco-sustainable products. The Green & Organic pavilion also emphasises eco-sustainable products. Such include new textures, solutions, and high-performance cosmetics.
COSMO Hair, Nail & Beauty Salon presents hair, nail, and beauty salon wares. It attracts professionals working in beauty, hairdressing, wellness, hotellerie, and spa centres. It is also where attendants can meet distributors and the owners of such salons. Like the other two sub-fairs, Cosmo Hair, Nail & Beauty also has several zones. One of them is the Clean Beauty Concept Area. It presents the latest key factors for the development of professional channels. This includes attention to ingredients, service quality and others.
Another zone of interest is Professional Hair. It shows the latest hairdressing products, technologies, and techniques. The sector includes a dedicated path that directs attendants to the different locations. This includes areas where they can observe new trends, colours or live demonstrations. The zone also includes an area dedicated to barbershops.
Another zone worth exploring is the Beauty Salon. Like Professional Hair, it consists of a series of hallways. The zone focuses on the professional aesthetics of beauty salons. The exhibition location contains several sub-areas. These include the Space99, a specialised Spa-themed area. They also feature the CosmoOnStage which presents the leading companies in the sector. It is often next to the Beauty & Spa zone which shows beauty centres, spas and hotellerie wares. This includes solar products and aesthetic medicine. The zone also contains various demonstrations and training events.
The Nail World is another of the highlight zones within Cosmo Hair, Nail, and Beauty Salon. It gathers international companies offering nail products, reconstruction cosmetics, and mani/pedicure treatments. Accessories, equipment, glazes, and services are also among the exhibited wares.
Cosmoprof World Bologna is a must-attend for cosmetics and beauty professionals. This includes:
manufacturers
distributors
wholesalers
sales agents
retailers
owners
professional operators
Packaging, transport, and media professionals should also consider attending. This includes bloggers, influencers, editors, service providers and journalists.
Start-ups can look forward to many zones and events. This includes the Cosmopack Awards, the Green Prime, Cosmoprime and others.
Your Hotel Room in Bologna
Invest in your business trip with hotel accommodation selected for your specific need. Travel 2 Fairs Ltd works with you to send you hotels in Bologna with an ideal location and price tag. This allows you to select the hotel offers that work best for you. Such as placing you near Bologna Exhibition Centre for a quicker commute. We have long worked with large groups, so you can query for parties of twenty people and more. The entire registration process takes up to a day, and you leave all details to us. Also, Travel 2 Fairs ltd assists with logistics as well. You can request a rent-a-car or an airport transfer in both directions, whether it is private or shared.
Logistics
Cosmoprof Worldwide Bologna is an annual fair that takes place for 5 days. Bologna Fiere S.p.a organises the event at Bologna Fiera with the aid of partners. Visiting hours vary for trade visitors and exhibitors. Visitors can attend between 9.30 am and 6.30 pm during all 5 event days. Exhibitors can attend between 8.30 am and 6.30 pm on all 5 days.
Bologna Fiera is a venue with a strategic location. This is due to its location being close to the central railway station and the airport. For example, the central station is a 15-minute bus commute from the venue. You can also reach the airport from the centre in 30 minutes by bus and metro. Bologna is a metropolis with many intercity links. For instance, there are train routes that connect the city to Venice and Florence. Bologna is easy to navigate because of its well-developed public transport network. This includes bus, metro, train, and taxi connections that link the different areas. Bologna provides many dining and accommodation alternatives. For example, you can select from over 1000 hotels, hostels, guest houses, and apartments. It also provides dining options such as restaurants, bistros, diners, and others. Popular recreation and dining areas include the city centre and the central station.
Audience and Statistics
Cosmoprof Worldwide Bologna is a high-profile event with high attendance numbers. Its 2019 edition, for instance, received 3033 exhibitors and over 265000 visitors. Over 1400 media representatives also attended the edition. One hundred fifty-four countries received representation, including 26 via exhibition pavilions. Among the nations which send trade delegates are:
France
the UK
Germany
Spain
Poland
China
the USA
South Korea
Russia
Romania
Indonesia
Israel
Mongolia
Japan
Turkey
Brazil
the Czech Republic
Greece
Belgium
Italy
Latvia
Sweden
The event is among the leading events for the cosmetics and beauty industry. Representatives of the media, packaging and transport industries also attend.
Past Editions
2021 Edition
Organisers opted to postpone the full-scale 53rd edition to 2022 due to the pandemic. Yet, they succeeded in restarting the cosmetics industry via the compact OnBeauty Fair. OnBeauty took place at Bologna Fiera between 9.09.2021 and 13.09.2021. It coincided with Sana and Cosmofarma. The edition received 1150 brands and around 50 000 visitors. This marked the successful restart of the industry. It additionally showed the sector's potential to return to pre-COVID economic values.
2022 Edition
The 53rd edition of the event took place between 28.04.2022 and 02.05.2022 as a live edition. Bologna Fiera served as the hosting location for the event. The venue featured Covid-19 safety measures, such as social distancing and frequent sanitation sessions. The edition received 220,057 visitors from 140 countries and more than 2,700 exhibitors from 70 nations. 30% of the exhibitors were first-time participants or return attendees.
Our visitors
for the event
Our
Clients