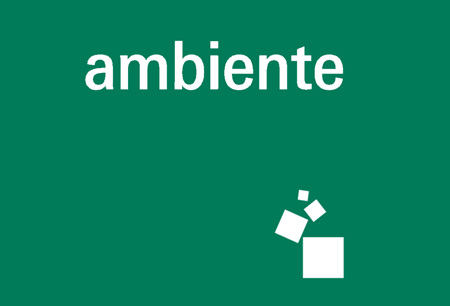 Ambiente Germany
( 3 February 2023 - 7 February 2023 )
Location:
Germany , Frankfurt am Main
About the
event
Covid-19 Update
Messe Frankfurt GmbH has announced the upcoming Ambiente 2023. It will take place between 03.02.2023 -07.02.2023 as a live event. It will coincide with Creativeworld and Christmasworld 2023. Messe Frankfurt will have extensive COVID-19 protective measures in place. The implemented protective measures will include the following regulations:
Participants need to provide health check status documents before entering Messe Frankfurt. The valid forms include the following documents and bundles:
Vaccination certificates that have at least two administered doses of an EU-approved vaccine.
A proof of recovery certificate. It must contain a positive test result, a quarantine order, and a negative test result. The recovery must not have taken place over six months before the event.
Negative rapid-antigen or PCR tests that are 24-48 hours old. The documents must contain the full contact details of the tested.
Attendees must maintain a specific social distance while attending Ambiente. Messe Frankfurt will reconfigure a few areas to aid with this step. Also, the exhibition halls will undergo expansion. There will be protective screens at counter areas where participants and staff interact. Examples include the information kiosks. Information boards and floor markers will remind attendees of the implemented protocol.
A digital platform will be used for ticket sales. This is necessary to avoid congestions at administration kiosks. Pre-registration is mandatory for all participants of Ambiente 2023. This includes exhibitors, service providers, visitors, and partners. During the process, attendees need to provide full contact details. Providing one of the before mentioned health check documents is also necessary.
Messe Frankfurt will undergo regular disinfection by specialised cleaning teams. High-traffic areas/surfaces will receive particular focus, including door handles and entrances.
Calling Card
One of the richest trade fairs for decoration and consumer goods, Ambiente Germany sets trends whenever it takes place early in the years. It's the chance for exhibitors to debut their collections and new designs for buyers and the general public alike. You get to not only move products off the shelves and create publicity for your brand, but you also enjoy direct contact with your customer base face-to-face. Ambiente Germany arrives early in February every single year in Frankfurt, Germany. Editions are held at Messe Frankfurt over the course of four days. The trade fair exists as one of the most important platforms of its kind in Europe, which brings in visitors from all over the world such as Uruguay, Vietnam, Thailand, South Korea, Japan, Myanmar, Egypt, India and Indonesia.
Business Profile
Ambiente Germany gives exhibitors a lot of opportunity to sell products and generate a buzz for a new product. Product launches are one of the most popular events that happens during the fair. After all, Ambiente Germany is all about showcasing the latest in fashions and trends. The product portfolio is one of the biggest in the industry - floor coverings, small electrical appliances, art prints and candles, accessories, gifts, jewellery, houseware, storage solutions, metal goods, kitchen appliances and home furnishings. VAGNBYS, Vaello Campus, Neo Green Delta, Nakamoto Forestry, Yangdong Halbert Knife Manufacturing are just a sample of the exhibitors at the fair. Ambiente Germany is also known for its hybrid audience. Admission is given to buyers as well as the general population so exhibitors can meet B2B and B2C.
Did You Know?
Ambiente Germany doesn't only celebration innovation and originality, but also highlights those products that are poor copies of the originals. The PLAGIARIUS award has been establish to then showcase the problems with counterfeit products, which is both entertaining to watch and also very informative at the same time. The trade fair is centered around HoReCa, Contract Business and Ethical Style, which is also the reason why Ambiente Germany is so popular in the first place. Another important feature of the trade fair is its unique approach to themes. Each year organisers select a single country to be the focus, which unites every single installation, demonstration and exhibition area together.
Your Hotel Room in Frankfurt
Travel 2 Fairs ltd turns your work trip plans into a reality. Book hotels close to Messe Frankfurt ahead of time so you enjoy not only just an excellent location, but also stellar discounts. Your hotel booking for Ambiente Germany can be completed within a full business day from your initial consultation. Discover the hotel rates in Frankfurt at every price point. Travel 2 Fairs can work with groups of more than twenty people. In addition to accommodation for Ambiente Germany, you can count on additional logistics services. You can arrange have an airport transfer in both directions, which can be shared or private. Or you can request for a rent-a-car for the entire duration of your stay.
308,000
sq m of exhibition space
Our visitors
for the event
Our
Clients