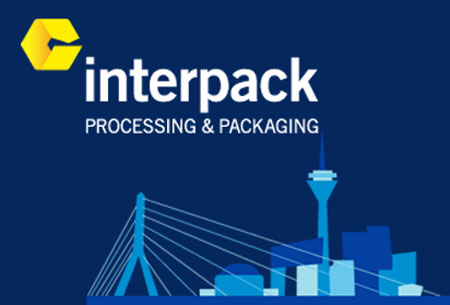 interpack 2026
( 7 May 2026 - 13 May 2026 )
Organizer:
Messe Dusseldorf GmbH
About the
event
Update
Interpack 2026 will occur as a live trade event between the 7th and 13th of May 2026. Coronavirus safeguards will not be on display in Messe Düsseldorf because of the repealed pandemic restrictions. Interpack 2023 will restart the industry at a crucial stage of its development.
Preface
Founded in 1958, Interpack (Interpack Düsseldorf, Interpack Deutschland, Interpack Germany) is one of the packaging industry's most pre-eminent events. It is also an indispensable exposition for various other economic sectors. There are several reasons for the importance of interpack. Among them is that it is the industry's central presentation platform. At the trade fair, attendees can find the latest innovations. It is, furthermore, the leading networking and educational event for the attending industries. This is because the trade fair allows participants to learn about various topics. They also can network with diverse business contacts. Organisers host Interpack at the Messe Dusseldorf. It takes place for five days every three years.
It attracts diverse industry representatives. Such include general management specialists and R&D/design experts. It also incorporates fabrication/manufacture/QC specialists and sales/distribution experts. Likewise, it includes buying/procurement/purchasing specialists and maintenance/repair experts. Advertising/marketing/public relations experts and logistics experts also attend. As a result, the iterations often exceed 173 000 participants. For instance, a record number of companies contributed to the success of one edition. Messe Düsseldorf opened its doors to 2 860 exhibitor firms from 55 countries and 170 899 visitants from 169 nations. A total of 943 licensed correspondents from 48 countries also attended the fair. The attending countries include Brazil, the United States, the People's Republic of China, Egypt, the Commonwealth of Australia, and the Italian Republic.
The event features high turnover and participant statistics. For instance, 63% of the attendees were significant stakeholders. Around 75% of the participants occupy senior or top management positions. Around 98% of the visitors conducted successful business transactions during the iteration. Furthermore, 59% of the participants found new suppliers. 96% of all attendees would recommend interpack to others.
About Interpack Deutschland
The trade show features diverse sub-events, including the exposition, Life without Packaging, Industry 4.0, innovationpac, and the Conference SAVE FOOD Congress.
Interpack Süsseldorf's aussteller (exhibitors) feature leading companies such as:
ABB AG;
ACTEGA;
Baker Perkins;
BASF;
Beckhoff Automation;
Bosch Rexroth;
FUJIFILM;
Hitachi;
Ishida;
Mitsubishi;
Rockwell Automation;
SACMI;
Schneider Electric;
Siemens;
Teledyne.
Interpack receives a wide range of industries. Apart from the packaging industry, the trade fair receives representatives from the beverage & food, commercial commodities, and logistics sectors. It is also attended by members of the cosmetics, pharmaceuticals, merchandising, qualified trades, services, and manufacturing industries.
Interpack Accommodation
Secure appropriate lodgings for the Interpack exhibition with Travel 2 Fairs Ltd. All that is required is to inform us about the rooms you need, how much you wish to spend, and your desired location. Travel 2 Fairs Ltd handles the rest. Procure accommodation next to Messe Dusseldorf and obtain invaluable access to the public transit system. We can inform you of the top-quality paths to the venue. Beside affordable accommodation for exhibitions, we also provide transport services. One way to travel to your hotel is to have a rent-a-car wait for you at the airport. Another is to schedule an airport transfer in both directions.
Event information may need to be updated because of the coronavirus pandemic. More information is available from the organiser.
Past Iterations
Interpack 2017
Interpack 2017 received 2 865 exhibitor firms and 170 500 visitants. The edition featured representatives from 169 countries, with 74% of participants being decision-makers. Among the top trends of the event were Digitalisation, Sustainability, and Industry 4.0.
Interpack 2023
The 2023 iteration of Interpack was held as a hybrid trade exposition at Messe Dusseldorf. It received 2 807 exhibiting firms, 200 000 digital attendees, and approximately 143 000 visitants from 155 nations with, around 66% of them travelling from abroad. Approximately 75% of the visiting group were top or middle management specialists and 96% achieved their business aims.
2214
international exhibitors
178,124
sq metres of exhibition area
45,117
international visitors
Our visitors
for the event
Our
Clients