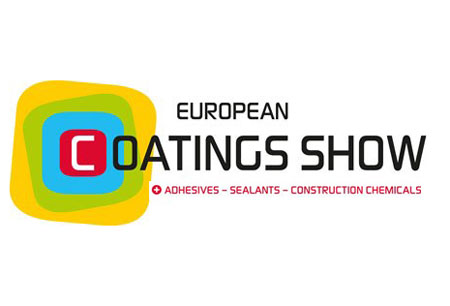 European Coatings Show 2025
(25 March 2025 - 27 March 2025 )
Organizer:
Nurnberg Messe GmbH
About the
event
Update
European Coatings Show 2025 will occur between the 25th and 27th of March 2025 in Messe Nuremberg. Germany does not have travel restrictions or Covid-19 safety measures.
Preface
The European Coatings Show is an important fair for the paints and coatings industry. Founded in 1991, it is a biannual trade show held for three days in Messe Nuremberg. It presents the latest paint and coatings innovations. It also provides meeting and visibility-gaining opportunities for various professionals. Such include raw material providers, R&D specialists, scientists, and service providers. It is also essential for developers, manufacturers, formulators, and quality managers. Process engineers, buyers, producers, industrial processors, and association representatives attend as well.
European Coatings Show Nuremberg receives over 31,000 participants from over 100 countries. These represent Europe, Oceania, Asia, Africa, and the Americas. This results in the audience having a high internationality rate. 69% of the exhibitors and 64% of the visitors represent a foreign country. Additionally, the event features high exhibitor success rates. 97% of exhibitors reach target groups and 94% form new business partnerships.
About European Coatings Show
The paints, coatings, automotive and aviation industries attend the event. It is also essential for the furniture, processing, and industrial machinery sectors. The construction, petrochemical, shipbuilding, and energy industries likewise take part. The printing, plastics, and packaging industries also attend the event. They take part in a comprehensive support programme that features various showstoppers. Such include the European Coatings Show Conference and the Start-Up Area. Among the leading exhibitors to take part in the event are:
Comindex;
Polytrade;
Eaton;
Siocn;
Covestro;
Broekman Logistics;
SIP Ltd.
European Coatings Show Accommodation
Secure suitable accommodation for European Coatings Show with Travel 2 Fairs Ltd. All that is necessary is to inform us about the rooms you need, how much you wish to spend, and your desired location. Travel 2 Fairs Ltd manages the rest. Reserve lodgings next to Messe Nuremberg and gain valuable access to public transport. We can inform you of the best routes to take to the venue. Aside from affordable hotel accommodation for exhibitions, we also provide transport services. One way to travel to your hotel is to have a rent-a-car wait for you at the airport. Another is to schedule an airport transfer in both directions.
Event information might be outdated because of the coronavirus pandemic. More information is available from the organiser.
Past Iterations
European Coatings Show 2023
European Coatings Show 2023 occurred between the 28th and 30th of March 2023. Messe Nuremberg did not feature coronavirus safeguards. This was due to Germany removing its pandemic restrictions. The iteration was attended by 24 605 visitants and 730 conference delegates. It also featured 1 017 exhibiting companies from 42 nations.
650+
congress participants
Our visitors
for the event
Our
Clients