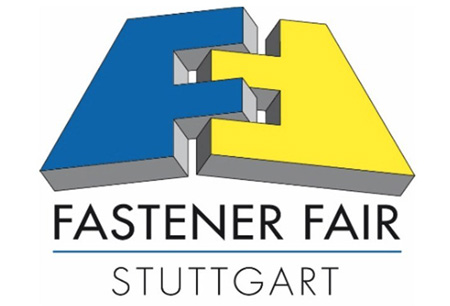 Fastener Fair Global 2025
(25 March 2025 - 27 March 2025 )
Organizer:
Mack Brooks Exhibitions Ltd
About the
event
Update
Fastener Fair Global 2025 will be held as a live trade exposition in Messe Stuttgart between the 25th and 27th of March, 2025. It will not have strict coronavirus precautions due to the repealing of the country's related restrictions.
Preface
Fastener Fair Global is the fastening technological sector's most pre-eminent event. It is the main event for all specialists working in the industry and its related sectors. It provides a comprehensive overview of fixing and fastening technologies. The Fastener Fair is the central location for distributors and suppliers. The fair occurs in Messe Stuttgart.

Fastener Fair Global is a high-attendance event. One edition, for example, received 987 exhibiting firms and 12 070 visitants. 92% of the exhibiting companies express satisfaction from participation in the event. 91% of the visitors also considered their visit worth the time and effort. Trade delegates at the fair come from around 88 countries. Among them are the People's Republic of China, the Italian Republic, and the French Republic.
About Fastener Fair Global
Fastener Fair Global is a pivotal trade exposition that helps professionals in completing goals. Such include fostering relationships with existing customers and gaining new clients. Additionally, the fair can assist in recognition gain and public relation improvement. Attendees can also launch or observe new technologies.

Fastener Fair allows professionals to complete such goals through its comprehensive exhibition. The showcase enables specialists to showcase their up-to-the-minute wares. Such include products like construction fixings, industrial fasteners, manufacturing technologies, and others. Additionally, the exhibition allows professionals to showcase information and communication services. They can, furthermore, present products related to distribution, storage, and factory instrumentation.

Fastener Fair Global often includes dedicated areas for one or more sectors. One such location is the Bong & Adhesives Technology Area. It provides opportunities for showcasing bonding & adhesive innovations. This includes novelties related to manufacturing and industrial bonding and adhesive applications. The Area is beneficial for the construction, automobile, and aeronautical sectors.
Fastener Fair's aussteller (exhibitors) include leading companies such as
Acton;
Aichelin Holding;
HEICO Group;
HIP Taiwan;
Murray Corporation;
National Machinery;
Rotex;
Seeger-Orbis;
Wurth Industries Service.
Several industries participate in Fastener Fair Global. Among them are construction, aeronautical, automobile, maritime, electronic, and electrical goods. It also includes general-purpose engineering, HVAC+A, and communications. The metalwork products, furniture fabrication, energy, and power generation industries also attend. So do the metallurgic, metalwork, welding, hardware instruments and plumbing sectors.
Fastener Fair Global Accommodation
Secure suitable lodgings for Fastener Fair Global with Travel 2 Fairs Ltd. All that is necessary is to inform us about the rooms you need, how much you wish to spend, and your desired location. Travel 2 Fairs Ltd manages the rest. Reserve lodgings next to Messe Stuttgart and gain valuable access to public transport. We can inform you of the best routes to take to the venue. Aside from affordable hotel accommodation for exhibitions, we also provide transport services. One way to travel to your hotel is to have a rent-a-car wait for you at the airport. Another is to schedule an airport transfer in both directions.
Event information might be outdated because of the coronavirus pandemic. More information is available from the organiser.
Past Iterations
Fastener Fair Stuttgart 2019
Fastener Fair 2019 featured 987 exhibiting firms from 45 nations and over 12 000 visitants.
Fastener Fair Global 2021
Fastener Fair 2021 was postponed and cancelled because of the pandemic.
Fastener Fair Global 2023
The 2023 iteration occurred in Messe Stuttgart between the 21st and 23rd of March 2023. The event site did not include coronavirus safeguards. This was because Germany countermanded its pandemic restrictions. The iteration was attended by around 1 000 exhibiting companies from 46 nations and approximately 11 000 visitants from 83 countries. Circa 72% of the visitors were from abroad. The event occurred in an event space of 23 230 m2.
20,800
sq m of exhibition area
66%
international visitors
Our visitors
for the event
Our
Clients