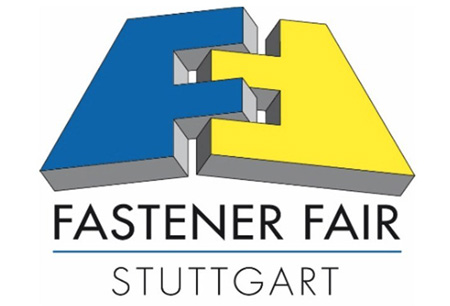 Fastener Fair Stuttgart
(21 March 2023 - 23 March 2023 )
Location:
Germany , Stuttgart
About the
event
Covid-19 Update
Fastener Fair Stuttgart will take place at Messe Stuttgart between 21.03.2023 and 23.03.2023. It will be in an in-person format with a strict COVID-19 prevention plan in place. The Safety measures for the Fastener Fair will include:
Messe Stuttgart will receive regular disinfection in the high-contact and sanitary areas. The showgrounds will feature hand sanitiser dispensers at the entrances and exits. The sanitary areas will include paper towel dispensers.
All areas of the venue will include information about the rules of conduct. Counters, where there is contact between employees and event attendants, will feature partitions. Such include information kiosks, food catering areas and others.
Lifts will have a two-people limit. Attendants should use open staircases as often as needed.
Attendees of the events must observe a social distance of 1.5 metres between each other. Exceptions are possible for people belonging to the same household. An exception is also possible for groups of visitors (up to 5 people) who belong to the same company. Such groups must prove that they have travelled together. Floor markings, room configurations and other measures will help in maintaining social distance.
Attendees can access the venue if they have a negative test, have recovered, or have a vaccination. The third document which provides access is proof of vaccination. All attendants over the age of 6 must wear face masks.
Calling Card
Founded in 2005, Fastener Fair Stuttgart is the main event for the fastener industry. It is the main event for all specialists working in the industry and its related sectors. It provides a comprehensive overview of fixing and fastener technology. This includes industrial fasteners, fastener manufacturing technology, construction fixings, assembly, and installation systems. The Fair is the main location for professionals such as distributors and suppliers. The fair takes place at Messe Stuttgart and is among Stuttgart's main MICE events.
Business Profile of the Event
Fastener Fair Stuttgart is a show that attracts professionals from all industry sectors. Among them are distributors, suppliers, engineers, and manufacturers of:
Construction Fixings
Industrial Fixings and Fasteners
Installation and Assembly Systems
Manufacturing Technology for Fasteners
Factory, Distribution, and Storage Equipment
Services, Information, and Communication
The fair additionally is where the construction, automotive, aerospace, and marine industries meet. Likewise, the electronic, and general engineering sectors gather at the fair. Specialists from the HVAC, energy generation, communication technology sectors also attend. So do the furniture manufacturing sanitary ware and plumbing industries. The fair often features companies such as A.S.F. Fischer BV, Achilles Seibert GmbH and Acton.
What is New for Fastener Fair Stuttgart 2023?
Fastener Fair Stuttgart 2023 will feature a fourth exhibition hall. The fair will as a result occupy halls 1,3,5 and 7 of Messe Stuttgart. Visitors can access the fair through the east and west entrances.
Part of the exhibition programme will feature the Bonding & Adhesives Technology Area. The Area will be available in hall 7 of Messe Stuttgart.
Did You Know?
Fastener Fair Stuttgart is a trade show that helps professionals in completing goals. Such include fostering relationships with existing customers and gaining new clients. Additionally, the fair can aid in gaining recognition or increasing public relations. Attendees at the fair can launch or observe new products and technologies.
The fair allows professionals to complete such goals through its comprehensive exhibition. The showcase allows specialists to present their latest products and services. Such include products like construction fixings, industrial fasteners, manufacturing technologies, and others. Additionally, the exhibition allows professionals to showcase services related to information, communication. They can furthermore present products related to distribution, storage, and factory equipment.
The fair often includes dedicated areas for 1 or more sectors. One such area is the Bong & Adhesives Technology Area. It is a recent addition that provides opportunities for showcasing bonding & adhesive innovations. This includes novelties related to manufacturing and industrial applications of bonding and adhesives. The Area can be beneficial for the construction, automotive, and aerospace sectors.
Fastener Fair Stuttgart is a must-attend for distributors, suppliers, engineers, and manufacturers. It is also a recommended event for professionals working in the following sectors:
Aerospace
Construction
Marine
Automotive
HVAC / Air Conditioning /Services
Electronic and Electrical Goods
Furniture Manufacturing
General Engineering — light/heavy
Sanitary Ware and Plumbing
Energy and Power Generation
Communication Technology
Metal Products
This includes specialists such as building surveyors, structural engineers, and plumbing contractors. Project managers, company owners, and others should likewise attend.
Your Hotel Room in Stuttgart
Invest in your business trip with hotel accommodation selected for your specific need. Travel 2 Fairs Ltd works with you to send you hotels in Stuttgart with an ideal location and price tag. This allows you to select the hotel offers that work best for you. Such as placing you near Messe Stuttgart for a quicker commute. We have long worked with large groups, so you can query for parties of twenty people and more. The entire registration process takes up to a day, and you leave all details to us. Also, Travel 2 Fairs ltd assists with logistics as well. You can request a rent-a-car or an airport transfer in both directions, whether it is private or shared.
Logistics
Fastener Fair is a biannual event organised by Mack Brooks Exhibitions Ltd for 3 days. It takes place at Messe Stuttgart. The opening hours for the event often tend to be between 9 am and 5 pm.
Messe Stuttgart is among Stuttgart's main event venues. It is an exhibition centre with a convenient location. Because of this, travelling to the venue from different areas in the city is easy and time-saving. For example, from the central railway station to the messe the travelling time is 40 minutes by metro. Likewise, you can reach the venue from the airport in 20 minutes when walking.
Stuttgart is among Germany's main tourist cities. The metropolis has a public transport network consisting of metros, trains, and buses. This promotes travelling in safety and with as little time lost in commuting as possible. For example, you can reach the Degerloch districts in 15 to 35 minutes from the city centre. Stuttgart is a city that provides a broad range of hotels and dining options. For instance, you can choose to stay at a hostel, apartment, hotel, or guest house. Dining options include restaurants providing various cuisines, bistros, bars, clubs, and markets. The metropolis has many districts where visitors can stay or dine in. Among them are the Degerloch, Stuttgart West and East areas.
Audience and Statistics
Fastener Fair Stuttgart is a high-profile and high-attendance event. Its 2019 edition for example received 987 exhibitors and 12070 visitors. 92% of the exhibitors expresses satisfaction from taking part in the event. 91% of the visitors also considered their visit to be worth the time and effort. Trade delegates at the fair come from around 88 countries. Among them are:
Germany
Turkey
Italy
Poland
China
Spain
Taiwan
Netherlands
Great Britain
France
Several industries attend the fair. Among them are the construction, aerospace, automotive, marine, electronic, and electrical goods. It also includes general engineering, HVAC/Air conditioning, and communication technology. The metal products, furniture manufacturing, energy, and power generation industry also attend. So do the metallurgy, metalworking, welding technologies, hardware tools and plumbing sectors.
20,800
sq m of exhibition area
66%
international visitors
Our visitors
for the event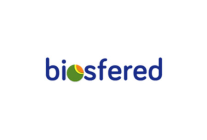 Dear Tom
Everything was perfect
I will contact you again next year
Best
Massimo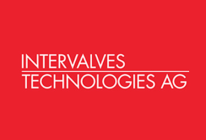 Hi Megan,
Many thanks for your message. Everything worked very well and the hotel is clean and conveniently located.
Best regards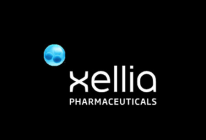 Hi Tess,
The hotel is splendid and totally fits our purpose ;-) The rooms are really good and the restaurant is totally fine. The bus arrangements seem to work impaccably, which is the first time ever for us during the last 4-5 CPhIs ;-) It was there on time this morning and we are so pleased. The hotel director personally helped out and had service written all over him!
Kind regards,
Kristin Xellia
Pharmaceuticals ApS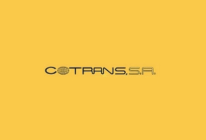 Hello Tom,
Everything worked really well and the reception at the hotel was great.
Thank you for your support
Saludos / Greetings Anita Lekare COTRANS S.A.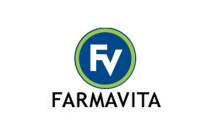 Mrs Amela Dizdarević
Ibis Hotel Frankfurt City Messe
ACHEMA
Dear Nick,
I'm sorry I could not answer the phone. I was not in business last week, so I'm in a big crowd.
He wants to thank you again for your accommodation.
In Frankfurt, we were very nice. The hotel is close to the fairground and the city center. Rooms are very nice, clean and neat.
Frankfurt is arranged. I hope we stay in touch, and maybe we will be back together with the accommodation
Great regards, Amela
Dear Megan
Thank You For Your Amail. Every Thing Was Ok, The Hotel Improve Comparing 2 Years Ago
Bst Rgds
Maurizio

Dear Megan,
I confirm you that everything was OK with the reservation and the hotel. Keep in touch for the next IBA FAIR,
Laurence Sassi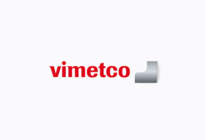 Roxana Cretu
Courtyard by Marriott Dusseldorf Seestern
Hi Tom,
Thank you for your care and support during our collaboration. We enjoyed Marriott and we had really great results at the fair. I will fill in the feedback for your services soon. Now I'm still caught up with the following tasks after the fair. So far I had some complaints regarding the smoking rooms. Apparently the hotel had no knowledge about your request for the smoking rooms. They had some, but all of them were already given to other guests. We kindly ask you to check where the miscommunication happened. Thank you and looking forward to our next collaboration.
Best regards,
Roxana Cretu Office Manager

Dear Michelle,
That's really good news, thank you so much for your fantastic help.
I'll print all the vouchers and ready to fly out.
I hope you stay safe and wish you great weekend ahead.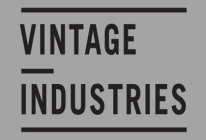 Hello Tess,
Excellent service from Travel to Fairs Ltd for our last exhibition (IWA OUTDOOR CLASSICS2018) in Nuremberg, Germany.
Very competitive prices - the fact that you managed to offer us rooms when everything else was sold out speaks for itself!
We'll work with you again in the future.
Kind Regards,
Alrico Quik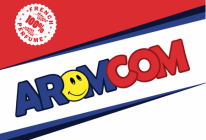 Dear Tom,
thank you again for your care and professionalism. For sure I'll address only to you for all future events as well. As for the hotel - it is located very good, the interior layouts are also very good. The only minus there is extremely poor breakfast. Last time in Arosa Hotel, and even in Crown hotel they were much better, being at the same time enough plain.
Thank you again for your help!
Regards,
Irina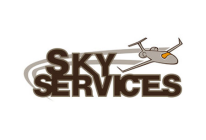 Carlotta Finizio
Odalys City Ferney Geneve
EBACE
Christine was of great help to us to coordinate our booking and to plan our stay. The trip and fair went all good and we came back very satisfied. Thank you for your support and professionalism.
Our
Clients