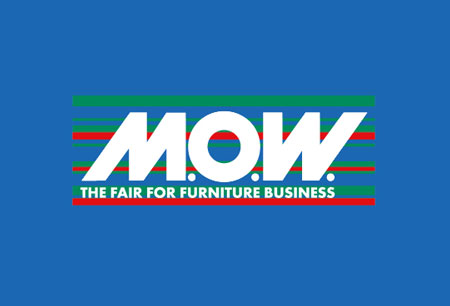 M.O.W. 2023
(17 September 2023 - 21 September 2023 )
Organizer:
Messezentrum Bad Salzuflen
About the
event
Update
At present, MOW 2023 will take place as a face-to-face exhibition between 17.09.2023 and 21.09.2023. The event will be hosted at the Messecentrum Bad Salzuflen. The venue will not have strict Covid-19 prevention measures in place because of the removal of the related domestic restrictions. Germany does not have travel limitations.
Introduction
M.O.W. is the international trade fair dedicated to furniture trends with an emphasis on style, comfort, and quality with exhibits focused on the newest models from celebrated world brands. Organizers are staging the event in Germany for the duration of five days under the expected patronage of over 12,000 international visitors. Take charge of your business trip in its early stages and have Travel 2 Fairs Ltd look for online bookings.
Travel 2 Fairs Ltd is the premier travel resource for travelling professionals from around the world with an impressive database of hotels. You have numerous options suited to your price range and your preference in location. Whether you seek an economic solution or have a budget for a luxurious hotel, we have a tailored offer for you. Whether you want to unwind away from the exhibition or be situated close to the fairgrounds for more involvement, we can locate you in the perfect hotel.
When it comes to finding hotels for M.O.W., Travel 2 Fairs Ltd offers unmatched service, so you can achieve all your business goals.
Past editions
2021 Edition
MOW was one of the first trade fairs to take place after the lockdowns. The event took place in hybrid format in the form of a physical fair at Messecentrum Bad Salzuflen and online via the 360GladPlaza. The 360 GladPlaza was a hybrid digital platform created in cooperation with Julia Greven and Dirk Schroeder. In Hall 12 of the venue, the platform's physical aspect was available. It remained available online year-round and featured several services. Among them was networking with industry professionals such as service providers, merchandisers, and others. Additionally, it presented innovative products related to numerous aspects. Such included digital furniture sales, shop systems, e-commerce, logistics and service solutions, ERP and data management. They also included tools for omnichannel marketing, brand management, process control, and recruitment. The physical section of M.O.W took part between 19.09.2021 and 23.09.2021. It created a relaxed yet productive environment for the industry to showcase its latest wares and discuss pressing challenges. Over 400 exhibitors presented their latest products and concepts on around 85 000 m2 of exhibition space. The physical exhibition featured stringent health and safety protocols enabled by the venue's design. This included separate exits and entrances, individual hall areas and others. Around 30 nations attended, including Poland, the Netherlands, Denmark, Turkey, and Italy.
2022 Edition
MOW 2022 took place as a live trade fair between 18.09.2022 and 22.09.2022 in Messecentrum Bad Salzuflen. The venue did not feature Covid-19 safety measures due to the removal of the country's pandemic-related restrictions. The event received 510 exhibitors from 41 nations.
Our visitors
for the event
Our
Clients