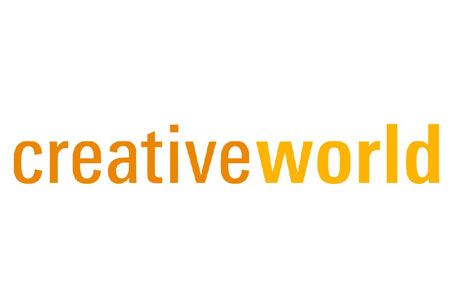 Creativeworld
( 4 February 2023 - 7 February 2023 )
Location:
Germany , Frankfurt am Main
Organizer:
Messe Frankfurt GmbH
About the
event
Update
Organisers are readying Messe Frankfurt for the in-person Creativeworld 2023. They have set the hosting dates for the trade show between 04.02.2023 - 07.02.2023. Creativeworld 2023 will coincide with Christmasworld and Ambiente 2023. The trade fair will not have a strict COVID-19 prevention plan in place due to the removal of the country's pandemic-related restrictions.

Calling card
Creativeworld is the largest trade show for the DIY sector. It is the meeting location for leading companies and newcomers in several industries. It presents the latest innovations related to several product segments such as handicrafts. Founded in 2011, the fair often coincides with 2 other shows. The specialised stationery event Paperworld and the Christmasworld holiday season fair. Creativeworld takes place every year in Frankfurt am Main at Messe Frankfurt.
Business profile of the event
Creativeworld is the main meeting location for several types of professionals. These include chain store retail owners/managers, retail traders, and speciality market owners. Department store professionals, self-service/discount market specialists, wholesale and foreign traders also attend. So do mail order/business/e-commerce professionals and volume buyers. Several industries meet at the fair seeking to complete different goals. Among them are the retail, services, skilled trades, and wholesale ones. The hobby, leisure, and apparel industries also visit the fair. So do The home improvement, building, toy and gardening trade sectors. As well as the food, beauty, floristry, deco and gift shop health, and education ones.
Among the international companies that attend the fair is Creative Company. German companies include Eberhard Faber and Staedtler.
Did you know?
Creativeworld allows attendees to achieve several important goals. Among them is networking with potential customers and industry experts. The fair furthermore helps them to learn about innovations, product variants and trends. The trade show additionally promotes the expanding of specialist knowledge and exchanging experience. Attendees can also examine products before making purchasing decisions or ordering in volume. Creativeworld also provides opportunities to compare competitors and examine the general market.
The fair has a support programme that can help professionals complete their goals. Among the leading events in the schedule is the detailed exhibition. It is where attendees can examine, and order innovative products related to 4 sectors.
These include:
Hobby and handicrafts

Graphic artists' and artists' requisites

Graffiti and Street Art

Handiwork & textile design
Each segment contains various materials. The Hobby and Handicrafts segment contains scissors, wax crayons, and florist requisites. Visitors can additionally find felt, gift wrapping materials, handicraft materials and sets. The sector also contains hobby and handicraft books as well as gem/decorative stones. They will furthermore find paints including for painting faces, porcelain or silk.
The Graphic artists' and artists' requisites segment contains high-grade paints, paper, and canvases. Palette, knives brushes, easels, and sketchbooks are also available. The segment furthermore contains watercolour sticks, chalks, charcoal, graphic artist accessories and tools.
The Graffiti and Street Art segment offers primers, fixatives, and spray cans. Airbrushes and airbrush accessories, acrylic colours and acrylic markers are available as well. So are graphic markers, lacquer painting pens and paint crayons. Visitors will additionally find Aqua Brush Pens, calligraphy pens and pencils.
The Handiwork & textile design sector contains sewing machines and textile materials. Attendees can also buy buttons, wool, yarn and embroidering fabrics. Textile design ideas, sewing and crocheting handiwork techniques are also displayed.
Focal points at the fair including the exhibition are sustainability and natural materials. Both the exhibition and the Creativeworld Trends zone showcase the latest trends. This allows attendees to gain a detailed overview and forecast of the leading themes. Such insights allow them to exploit various opportunities during the upcoming business year.
Creativeworld's support programme additionally provides ample networking and learning events. Among them is the Urban Art Lab. It is where specialist sales staff can learn about urban art tools and techniques. For the task, the zone will include workbooks and detailed tutorials. This will allow professionals to learn about creating such works of art. So they can share it with potential customers.
The trade fair additionally provides opportunities for gaining recognition. Among them is taking part in the Creative Impulse Award Competition. The Award features 6 categories. It allows creative industry companies to gain a mark of innovation. Each submission receives scrutiny from an independent jury of experts. Each entry is included in a high-profile special exhibition at the fair. The nominated products are also displayed in a bilingual brochure. The brochure is available on the day of the award ceremony. Said ceremony occurs on the first day of the fair. It is during the ceremony that the winners are selected and announced. Each category winner receives a glass reward. All winners also receive a certificate of excellence. They additionally earn the right to use a special logo for promotional purposes.
The 6 categories of the Creative Impulse Award are:
Creative Product of the Year

Creative tool of the Year

Creative Kit of the Year

Creative Book of the Year

Artist Product of the Year

Sustainable product
The nominated products must have high levels of innovation, complexity, or ergonomics. they must also have high levels of design or special environmental compatibility. For the Sustainable Product category, the entries must reduce, optimise or avoid packaging. They must also have high environmental friendless due to their use or nature.
Creativeworld is a trade fair that can be beneficial to professionals working in:
Retail trade

Speciality markets

Department stores

Chain store retail

Self-service/discount markets

Wholesale and foreign trade

Mail-order business

E-commerce
Start-ups can look forward to three events when attending Creativeworld. These include the Urban Art Lab and the Creative Impulse Award. The Creativeworld Business Matchmaking Programme is also worth consideration. The Programme allows attendants to find professionals with common interests and arrange meetings. This allows them to network with other specialists and to establish new connections.
Your Hotel Room in Frankfurt am Main
Invest in your business trip with hotel accommodation selected for your specific need. Travel 2 Fairs Ltd works with you to send you hotels in Frankfurt with an ideal location and price tag. This allows you to select the hotel offers that work best for you. Such as placing you near Messe Frankfurt for a quicker commute. We have long worked with large groups, so you can query for parties of twenty people and more. The entire registration process takes up to a day and you leave all details to us. Also, Travel 2 Fairs ltd assists with logistics as well. You can request a rent-a-car or an airport transfer in both directions, whether it is private or shared.
Logistics
Creativeworld is an annual trade fair that takes place at Messe Frankfurt for 4 days. Attendants can visit for the first 3 days between 9 am and 6 pm. For the fourth and final day, the visiting hours are between 9 am and 5 pm. Exhibitors can enter at 8 am on all 4 days. Messe Frankfurt GmbH organises the event.
Depending on your starting location, different alternatives are available for reaching Messe Frankfurt. For example, when travelling from the central station you can opt to take the train or a taxi. By taxi, you will arrive at the venue in 8 to 10 minutes. Via the aboveground train, you will arrive at the exhibition grounds in 17 minutes. You can also opt to walk from the central railway station to the venue. This alternative allows you to reach Messe Frankfurt in 35 minutes.
When travelling from Frankfurt Airport, available options include a taxi or public transport. Via taxi, you will reach the venue in 12 to 20 minutes. By public transport, you will access the exhibition centre in 35 to 50 minutes.
Frankfurt is a metropolis city with extensive railway and road connections to Germany. This allows reaching the messe from neighbouring locations with ease. For example, there is a railway route that connects Offenburg to Frankfurt. The travelling time when opting for this alternative is 2 hours.
Frankfurt is a popular tourist city with ample options for sleeping and dining. For instance, the Altstadt district offers hotels, hostels, apartments, and guest houses. You can also find many restaurants, bars, clubs, and other dining places in the area.
Audience and Statistics
Creativeworld is a high-profile event with high levels of attendance. Its 2018 edition for instance featured 335 exhibitors and 9266 visitors. Many countries attend the fair including nations such as:
Several sectors and industries attend the fair. Among them are the hobby, leisure and home improvement industries. The toy, building and gardening trade industries also attend. So do the food, beauty, floristry, deco and gift shops sectors. The skilled trades, retail, wholesale, services, health, and education sectors also attend.
Canada
China
Estonia
France
Germany
UK
Greece
Hungary
India
Croatia

Czech Republic
Australia
Austria
Belgium
Denmark
Egypt
Indonesia
Israel
Japan
South Korea

Latvia
Lithuania
Luxembourg
Malaysia
Netherlands
Spain
Sweden
Switzerland
Taiwan
Poland

Portugal
Russia
Italy
Serbia
Thailand
Tunisia
Turkey
Ukraine
USA
Past Editions
Creativeworld is a trade fair whose editions often include changes or new additions. For example, the 2021 edition took part as part of Consumer Goods Digital Day. It was attended by 3658 attendees from 93 countries. It included a detailed conference programme as well as intense networking opportunities. The 2020 edition of the event was also interesting. Its creative theme focus was on combining the old and the new. This applied to furniture, clothing, and accessories. For the task, the fair showcased chalk paints, glitter, and coarse embroidery techniques. It also showed how they can help to create something new from the old. The fair included the exhibition of bags, jackets, pencil cases and notebooks. It also showed how they can become bold personality statements.
Important: Creativeworld 2021 will take place digitally!
271
international exhibitors
27,000+
sq m of exhibition area
6,167
international visitors
Our visitors
for the event
Our
Clients