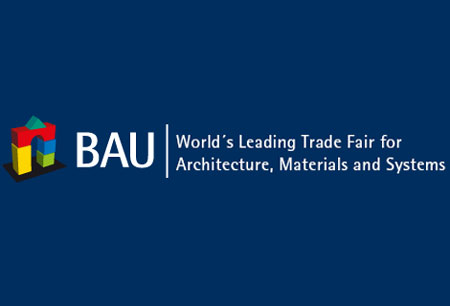 BAU 2025
(13 January 2025 - 17 January 2025 )
About the
event
Update
BAU 2025 will occur in Messe Munich between the 13th and 17th of January 2025. The live trade exhibition will not feature coronavirus safeguards. This is because Germany does not have pandemic restrictions in place.
Preface
BAU (BAU Munich Fair/BAU Expo in Munich/BAU Munich) is a leading international fair for various industries. It is a biannual event founded in 1964 and held for six days in Messe Munich. It features over 250 000 visitants from 150 nations and 2 280 exhibiting companies from 45 countries. This includes suppliers, architects, planners, investors, and building trade experts. They also feature building companies, developers, roof manufacturers, and industrial and commercial representatives. They attend to learn about the latest techniques, exchange ideas, and seek investments. 96% of the visitors are leading market leaders. The participants represent countries from 5 continents, including Italy and China. The international participation rate is the highest among the exhibitors. 93% of them represent a foreign country.
About BAU
BAU Munich is an international trade show that receives participants from the skilled trades, research, education, architecture, and construction sectors. This includes leading exhibitors such as:
Kaufmann GmbH;
Wolf GmbH;
ADESIV;
Altro;
Accsys Technologies.
They attend the BAU Expo in Munich to participate in the first-rate programme comprising forums, awards, guided tours, and special shows. Among the central sub-events is the exhibition. It presents building materials, construction tools, IT solutions, security, energy, and lighting systems.
BAU Accommodation
Procure suitable accommodation for BAU before all the good deals are taken with Travel 2 Fairs Ltd. All that is necessary is to inform us about the rooms you need, how much you wish to spend, and your desired location. Travel 2 Fairs Ltd manages the rest. Reserve lodgings adjacent to Messe Munich and gain valuable access to public transport. We can advise you on the best routes to take to the venue. Aside from affordable hotel accommodation for exhibitions, we also provide transport services. One way to travel to your hotel is to have a rent-a-car wait for you at the airport. Another is to schedule an airport transfer in both directions.
Event information might be outdated because of the coronavirus pandemic. More information is available from the organiser.
Past Iterations
BAU 2023
The 2023 iteration signified the BAU Munich Fair's return after a 4-year hiatus caused by the pandemic. It occurred as a hybrid trade exhibition between the 17th and 22nd of April 2023 in Messe Munich. BAU 2023 featured approximately 190 000 visitants and 2 260 exhibiting companies from 49 nations. 40% of the visiting participants were from abroad. The iteration received high ratings, with 93% of the exhibiting rating the iteration as excellent, 91% deeming it to have a suitable trade event character, 90% rating its quality as top and 89% rating visitant internationally as excellent. Similarly, 98% of the visitants rated BAU 2023 as excellent.
200,000
sq m of exhibition area
250,000
visitors from 150 countries
Our visitors
for the event
Our
Clients