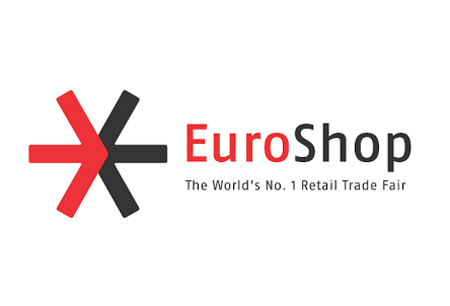 EuroShop 2026
(22 February 2026 - 26 February 2026 )
Organizer:
Messe Dusseldorf GmbH
About the
event
Update
EuroShop 2026 will take place as an in-person event at Messe Düsseldorf. It will occur between the 22nd and 26th of February, 2026. The trade exhibition will not have coronavirus safeguards in place due to the country removing its restrictions related to the pandemic.
Preface
Founded in 1966, EuroShop (EuroShop Dusseldorf/ EuroShop Messe) is the leading global retail industry trade fair. It is the central information hub for professionals and decision-makers in the industry. The fair occurs triennially in Messe Düsseldorf. EuroShop attracts many retail, hospitality, wholesale, marketing and financial specialists. Such include retailers, wholesalers, banks, catering companies, space centres and hotel chains. It additionally attracts advertising and marketing specialists, restaurant managers, travel agencies and others. Architecture, design and engineering firms also attend EuroShop. So do IT and security industry companies. The EuroShop exhibition is a high-attendance event. For example, one edition included 2 300 exhibiting companies and 94 000 visitants. 85% of the exhibitor firms and 96% of the visitors were satisfied with the edition. The fair is attended by 142 nations, including the Netherlands, the USA, Australia, China, and Brazil.
About the EuroShop Trade Fair
EuroShop has an exhibition concept centred on eight retail dimensions – event & expo marketing, equipment for food services, energy management & food tech, illumination, popular marketing, retail applications, store layout & shop outfitting and visual marketing. Such separation of the categories allows professionals to examine novelties without losing time. Besides the exposition, EuroShop's must-attend sub-events include the Omnichannel Forum, Retail Technology Stage, and Energy Management Stage or ECO Park. The must-attend micro-events also encompass various award ceremonies. Among the EuroShop Awards are the "Wissenschaftspreis" or Science Award and the EuroShop Retail Design Award. The Science Award can help young academics, chairs, and start-ups gain recognition. The EuroShop Retail Design Award, on the other hand, lauds the most successful for the year business shop concepts.

EuroShop's exhibitor list features leading companies such as:
Arneg;
Imoon;
Instore Solutions GmbH;
ITAB;
Microsoft Deutschland;
Scanblue Engineering AG;
Toshiba;
Umdasch;
Viessmann Refrigeration;
BASF;
Deutsche Telekom Ag;
DuPont;

Emerson;
Epson Europe;
Evo;
Fujitsu Inc;
Google LLC;
Hikvision;
Hitachi;
Honeywell;
Huawei;
Hyundai;
Ishida;
ITL Northern Europe;

Lenovo;
LG Electronics;
Liebherr;
Panasonic;
REHAU;
Saint-Gobain;
Samsung Electronics;
Schneider Electric;
SCHOTT;
Seiko Group;
Telefonica;
Verifone.
EuroShop's exhibitors and attendees represent several sectors. Among them are advertising, marketing, retail, services, IT, and wholesale industries.
EuroShop in Dusseldorf Accommodation
Procure suitable accommodation for the EuroShop Show before all the good deals are taken with Travel 2 Fairs Ltd. All that is necessary is to inform us about the rooms you need, how much you wish to spend, and your desired location. Travel 2 Fairs Ltd manages the rest. Reserve lodgings adjacent to Messe Dusseldorf and gain valuable access to public transport. We can advise you on the best routes to take to the venue. Aside from affordable hotel accommodation for exhibitions, we also provide transport services. One way to travel to your hotel is to have a rent-a-car wait for you at the airport. Another is to schedule an airport transfer in both directions.
Event information might be outdated because of the coronavirus pandemic. More information is available from the organiser.
Past Iterations
EuroShop 2023
EuroShop Dusseldorf 2023 featured 1 830 exhibitor firms from 55 nations and over 81 000 visitants from 141 countries. Over 50% of the visitor group represented the retail sector. Additionally, 68% of the EuroShop Expo 2023 audience travelled from abroad, resulting in a representation from five continents.
Our visitors
for the event
Our
Clients