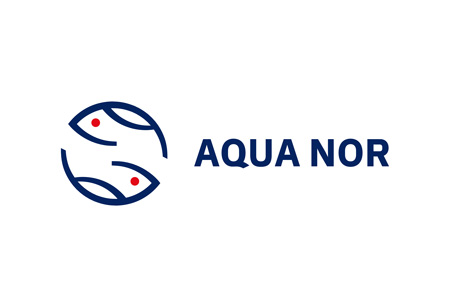 Aqua Nor
(22 August 2023 - 24 August 2023 )
Location:
Norway , Trondheim
Organizer:
The Nor-Fishing foundation
About the
event
Update for the Event
Aqua Nor 2023 will occur between 22.08.2023 and 24.08.2023 in Trondheim Spektrum. Norway does not have travel restrictions or Covid-19 safety measures.
Introduction
Aqua Nor is the leading trade fair for the aquaculture industry. Founded in 1979, it is a biennial trade show held for four days at Trondheim Spektrum. It presents the latest aquaculture solutions as well as networking, idea exchange, and research opportunities. Suppliers, manufacturers, researchers, association representatives, and importers showcase or examine them. Over 28,000 participants from over 70 nations on six continents attend Aqua Nor. This includes major aquaculture ones such as China, Canada, Egypt, and Norway. Furthermore, it includes countries such as Australia and Chile.
About Aqua Nor
Various sectors attend the trade show. These include agriculture, fisheries, aquaculture, F&B, food processing, environmental protection, and education. These are represented by lead exhibitors such as Ocean Modules and Stingray Marine Solutions As. Aqua Nor features an in-depth programme that features various showstoppers. These include the Research Plaza, the Scientific program, the Conference, and Student Day.
Aqua Nor Accommodation
Seek hotels for Aqua Nor before all the good deals are taken and land your dream price with Travel 2 Fairs Ltd. Tell us how many rooms you need, how much you are willing to spend, and where you want to be located. Travel 2 Fairs Ltd manages the rest. Book hotels close to Trondheim Spektrum and gain valuable access to public transport. We advise you on the best routes to take to the venue. Asides from affordable hotel accommodation for exhibitions, we also provide transport services. One way to travel to your hotel is to have a rent-a-car wait for you at the airport. Another is to schedule an airport transfer in both directions.
Due to the corona pandemic (COVID-19), trade fair and event information may be obsolete. You can get more information from the organiser.
Past Editions
Each edition of Aqua Nor features new additions which help to diversify the event. One of the leading changes for the 2021 edition, for instance, was the event taking place as a hybrid event. It featured a physical exhibition complemented by a digital platform. The event programme for the 2021 edition included various highlights. Among them was the christening of a brand new service boat — the AQS "Tor". Also, another event highlight was the More food from the ocean — Blue is the new Green Conference. Many of the established events also received changes. This included the Best Stand Award featuring a digital category. Also, the presentation of the winners of the Norwegian Seafood Championship took place online. The digital platform broadcasted a total of 100 lectures. Attendees could also enjoy several new and old networking events. Among them is the traditional Gala evening. New additions included the After Fish — an informal event taking place at one of Trondheim's leading waterfront bars. Another new addition was the Aqua Nor Experiences. This was a series of guided tours showing some of the city's surrounding landmarks, such as the fjord.
70+
represented countries
Our visitors
for the event
Our
Clients