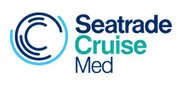 Seatrade Cruise Med
(14 September 2022 - 15 September 2022 )
About the
event
Calling card
Seatrade Cruise Med is a premier trade event for the cruise industry. It is an international fair during which the major cruise global business gathers. This includes all sectors from port operations to ship building and onboard supply. The event is one of Malaga's leading MICE events and is hosted at the Trade Fair and Congress Centre of Malaga – FYCMA.
Business profile of the event
Seatrade Cruise Med is an event which provides many learning or business opportunities. It is the meeting location of sectors such as operations and offshore technology. The fair is also where related industries such as IT and transport/logistics meet. Many notable cruise companies exhibit at the event such as the Aida and Noble Caledonia. The fair is furthermore the meeting event for tourism organisations and government agencies. Examples include the Marine Environment Protection Agency.
What is new for Seatrade Cruise Med 2022?
Seatrade Cruise Med 2022 will feature a new Expedition Zone. This will be an exhibition area for ports, Shorex providers, and expedition destinations. It will also include suppliers, designers, and shipyards working in the expedition sector. In this area, attendees can meet with visitors looking for new market opportunities.
There will also be a new Showcase Deck where leading figures in the industry will host lectures. The lectures will include topics related to design, expedition cruising and Shorex. It will also feature the showcasing of innovations and new products.
Exhibitors will also have a new networking opportunity. This will occur in the form of the Commanders Club Sponsorships.
Did you know?
The fair is a key meeting occasion for many members of the cruise trade industry. This is due to the fair helping them in achieving several important goals. This includes networking by meeting other companies and existing clients. Another important goal the event helps to complete is business expansion. Attendees can achieve this aim by generating new sales leads and showcasing products.
The program of the Seatrade Cruise Med includes many events. Such include an international conference with various discussion topics. Among them are expedition cruise, new destinations, and sustainability. Discussion subjects also feature technology and innovation, meeting future demands and Vision 2030. The program additionally includes a welcome reception. During the reception attendees can socialise with some of industry's leading figures. The fair's program often includes the Seatrade Cruise Awards. This is a ceremony where innovations receive prizes. Often, the program includes new events such as the Showcase Deck or Expedition Zone. The 2018 edition for instance, included the Excellence Theatre. This was a dedicated area where brief yet engaging learning sessions were held.
The fair offers events for a wide group of attendees. For instance, operations specialists can look forward to the Expedition Zone. Professionals working in the offshore technology sector will also find places of interest. This includes several conference lectures as well as several innovation exhibitions. Port equipment specialists should consider attending as well. They should opt to visit as some of the innovations that will be discussed affect their branch. Tour operators, ship agents, and ship services professionals will also find valuable information.
Start-ups and innovators can find quite a few opportunities to gain recognition. For instance, they can look forward to the Seatrade Cruise Awards. They can furthermore use the opportunities provided by the new Expedition Zone.
Your Hotel Room in Malaga
Invest in your business trip with hotel accommodation selected for your specific need. Travel 2 Fairs ltd works with you to send you hotels in Malaga with an ideal location and price tag. This will allow you to select the hotel offers that work best for you and place you near FYCMA for a quicker commute. We have long worked with large groups, so you can query for parties of twenty people and more. The entire registration process takes up to a day, and you leave all details to us. Also, Travel 2 Fairs ltd assists with logistics as well. You can request a rent-a-car or an airport transfer in both directions, whether it is private or shared.
Logistics
Seatrade Cruise Med is a biannual event that lasts for 2 days. Informa Markets -UK organises the event with the venue of choice being the FYCMA. The FYCMA is also known as the Trade Fair and Congress Centre of Malaga. Visiting hours for the event are often between 9 am and 6 pm.
FYCMA is easy to access because of its convenient location within Malaga. For instance, you can reach the exhibition grounds from the airport in 33 minutes via the C1 bus line. Likewise, you can reach the FYCMA from the central station or city centre in 17 minutes using the same bus line. The venue is furthermore accessible by taxi or tram. It is also close to nearby cities such as Rincon De La Victoria as the travelling time is under an hour. For instance, from said city to the venue, the journey takes 55 minutes by intercity bus.
Malaga is an easy to navigate and travel through city. The city has an extensive public transport system that links all neighbourhoods. For instance, you can reach the city centre from the airport in 40 minutes using 3 different bus lines. Likewise, said transport system allows reaching the city from nearby locations. For example, from Alhaurin De La Torre to the centre, the travelling time via bus is 30 minutes. Malaga has over 2600 hotel rooms and dining places. This allows you to find a suitable location to rest and dine in depending on your needs and budget. Among the recommended areas to stay at is the El Centre and the Soho neighbourhood.
Audience and Statistics
Seatrade Cruise Med is a high-profile event with a high level of attendance. Its 2018 edition, for instance, received over 4300 visitors and over 170 exhibitors. Delegates from 89 countries attend the event during its 2 days of hosting. Such include Portugal, the USA, the UK, Spain, Germany, the Netherlands, and Belgium. Other countries represented at the event are Italy, Greece, Finland, Norway, and Russia.
Many industries and company functions are represented by the fair's attendees. Such include Operations, shipbuilding, IT software, consultancy services, and ship services. Ship equipment, port equipment, transport/logistics are also among the presented sectors. Among the positions many attendees have is heads of department, agents, and others.
270+
cruise line executives
Our visitors
for the event
Our
Clients