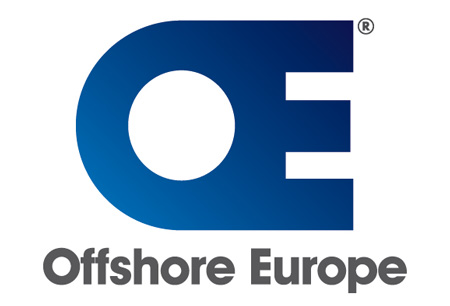 Offshore Europe
( 5 September 2023 - 8 September 2023 )
About the
event
Event Update
Due to the complications caused by the ongoing pandemic, Offshore Europe 2022 has been cancelled. The event will take place in a face-to-face format between the dates 5.09.2023 and 8.09.2023. Organisers have stated that they have made such a difficult decision as the health of the participants is their priority. Due to this, the organisers have opted to annulate the event as it is not in the best interest of the community given the current situation. All exhibitors of the fair have expressed their support for the decision and are looking forward to the live event at P&J Live in Aberdeen, Scotland.
Calling Card
SPE Offshore Europe is an international fair founded in 1973. It is among the leading events for the oil and gas industry. The event acts as the industry's central hub of technical expertise and innovation. It is also the main hub for networking and business expansion opportunities. The fair consists of carefully-selected zones. The fair takes place at Aberdeen, Scotland. The event's messe of choice is the P & J Live (the Aberdeen Exhibition & Conference Centre).
Business Profile of the Event
Offshore Europe is a premier event for the oil & gas industry. It also draws visitors from sectors such as offshore technology, petrochemistry, and energy. Such include specialists working in the manufacturing branches and research & development professionals. It also includes professionals working as geoscientists, drilling engineers, or marine specialists. Many offshore maintenance technicians, and piping professionals, including manufacturers. CEOs of companies such as Shell additionally visit the fair. This provides ample opportunities for networking and learning through experience exchange.
What is New for SPE Offshore Europe 2021 and for 2022?
The 2021 edition of the event will be in digital format. The conference will focus on energy transition topics. The programme will include a plenary, 10 keynote lectures and 14 technical sessions. The keynote sessions will concentrate on topics such as:
Delivering carbon capture
Utilisation and storage
CCUS and hydrogen at scale
Energy islands
Roadmaps to net-zero
Scaling up digital to enable a low-carbon industry
Facilities of the future
Breaking the silo paralysis
The 2022 live format of the event will incorporate an in-person socially-distanced exhibition. There will also be a new energy transition keynote conference content. Among the new zones on the show floor will be the Energy Transition Zone and Theatre. The Energy Transition Theatre's location will be in hall 3. The zone will showcase innovative insights, leadership strategies and technologies. These innovations will help with transitioning to a lower carbon emission economy. The Energy Transition Zone will focus on the Operators, Technology, and Service companies. Additionally, the 2022 edition will include a Decommissioning Theatre. There will also be a TIDE (talent investment & diversity) programme and networking events.
Did You Know?
SPE Offshore Europe can help attendees with the completing of several goals. Such include networking, broadening of specialist knowledge and gaining recognition. Additionally, the fair can help with making important purchases.
The fair has a diverse program. Among the main events of Offshore Europe is the exhibition. During the show, over 850 suppliers exhibit their services or products. Exhibitors vary from international market leaders to new innovative companies. Another leading event is the SPE Conference. This is the industry's largest free-to-attend conference. The conference is where attendees can learn about the newest innovations.
The main regimen of the fair additionally includes the Late Life & Decom Theatre. This is a dedicated zone where the focus is on decommissioning and late life technology. The zone is where attendants can learn about ways to handle decommissioned structures. Start-ups and aspiring professionals can look forward to the StartUp Village. The Village is the showcasing area for cutting-edge technology and innovations. The area also includes a product-pitching location.
The Offshore Europe also includes within its programme breakfast briefings and topical lunches. During these events, leading figures in the industry discuss specialist topics. An example of one such event is the Step Change in Safety Breakfast. During the breakfast, attendants overview the launching elements of new products. The Breakfast also discusses the future of safety in the industry. Often, the fair's programme includes new or expanded events or zones. Such include the ENGenious Zone, which focuses on automation and robotics.
SPE Offshore Europe is a fair that should many professionals should opt to visit. Such include offshore technology, energy, and petrochemistry. Professionals who should opt to attend include geoscientists, geophysicists, and engineers. It also includes specialists working in the manufacturing and supplying branches. Such include piping, valves, reservoirs, and others. Hydrographic surveyors and petrochemistry companies should also consider visiting the fair.
Your Hotel Room in Aberdeen
Invest in your business trip with hotel accommodation selected for your specific need. Travel 2 Fairs ltd works with you to send you hotels in Aberdeen with an ideal location and price tag. This allows you to select the hotel offers that work best for you. Such as placing you near P & J Live for a quicker commute. We have extensive experience in working with large groups. So do not hesitate to query for parties of twenty people and more. The entire registration process takes up to a day, and you leave all details to us. Also, Travel 2 Fairs ltd assists with logistics as well. You can request a rent-a-car or an airport transfer in both directions, whether it is private or shared.
Logistics
SPE Offshore Europe is a biannual event that lasts for 4 days. Reed Exhibitions Limited organises the event at the Aberdeen Exhibition and Conference Centre. The visiting hours for the fair tend to be between 10 am and 7 pm. The Aberdeen Exhibition and Conference Centre has a convenient position. The fair is accessible from all main transportation hubs of the city and nearby cities. For instance, from the airport to the fair, the travelling time would be 11 minutes by bus. By taxi or car, the same distance would take 4 to 6 minutes. Aberdeen is a city that is easy to travel in because of its extensive public transport system. The system includes buses, taxis, and trains. By using the public transport system, you can reach different areas of the city quickly. For instance, by using the network of buses, you can reach the airport from the city centre in 30 minutes. Aberdeen has options to suit any budget with regard to accommodation and dining. For instance, attendees can choose between hotels, apartments, hostels, and guest houses. There is also a large range of diners, bistros, restaurants, bars, and speakeasies. Among the recommended areas to stay and dine is Dyce, the city centre, West end, Kingswells, and Cults.
Audience and Statistics
SPE Offshore Europe is a fair that receives around 39000 attendees. For instance, the 2019 edition of the fair hosted 850 exhibitors and 38000 trade visitors. Attendants represented 119 countries including UK, Russia, USA, and Australia. There were also attendees who represented Canada, Iraq, China, Brazil, Finland, and Mexico. Norway, Nigeria, India, Venezuela, and New Zealand were also among the present countries. So were Denmark, Switzerland, and Cuba. Attendees represented many branches of the offshore technology and energy industries. There were also delegates who presented the petrochemistry sector. Among them were geochemistry and physics specialists, manufacturing and supplying companies, and others.
35,000+
international visitors
108
countries represented
Our visitors
for the event

Roee yaniv
Sheraton Dusseldorf Airport Hotel
ProWein
Excellent hotel and breakfast. Service and reception was great. Fair was less crowded but good enough.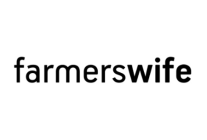 Thanks to Tess,
we had nice time in Hotel City Garden in Amsterdam. Especially thanks for the room upgrade we got!
Many thanks...

Katie Gray
Premier Inn London Docklands ExCel
DSEI
Just want it to be highlighted to your company how hard you work and that it should not go unnoticed. We have had so much bad luck in the past with accommodation in London, so it is so reassuring to have someone like you who has helped us – I will be sure to use you always going forward as customer experience is everything and you have nailed this ☺
Thank you again – what a credit to your team
Katie Gray
Events & Marketing Manager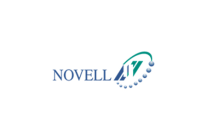 Dear Tom,
The hotel is good, clean and the people also so kind, I am satisfied with the hotel even though the room is small
For next event in CphI 2020 Milan, do you have any suggestion for the hotel?
Thank you!
Best Regards,
Inge Kartono, MD
International Marketing Manager

Steven Hecht
Novotel Cannes Montfleury
In summary, the Montfleury did a really good job. Service was prompt, professional and the obvious cultural differences aside, I wouldn't hesitate to recommend it. Room had a very nice balcony.
Best,
Steven Hecht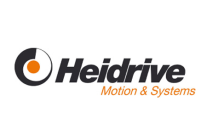 Hi Megan, thank you for your great support. Everything was fine in the hotel we booked.

My son and myself were very satisfied with Alphe-Hotel Garni. The rooms were very convenient and the breakfast was also excellent. You can offer this hotel for other people, too, they`ll be satisfied, too. The S-bahn station Ditzenbach/Sternberg could be reached in 5-7 minutes. (walking) Thank you for offering it to us. I don`t know when my next trip will be, that time I`ll call you for your help.
All the best,
Margit Margit Gruber-Torok DS Budapest Kft- Hungary Alpha-Hotel Garni hotel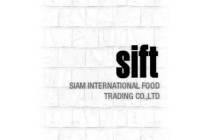 Dear Christine,
Thank you for email. Everything went well during our stay. The hotel allowed early check-in. Room is new and clean, but is too small, and the hotel is located in good location as it is convenient to public transportation and walking distance to the old town. Only few points, it's a bit noisy surrounding(from the road), especially at night. The room does not seal and not well sound protected. With the room rate it would be good if the hotel served BF. Thank you.
Best Regards,
Pisit C.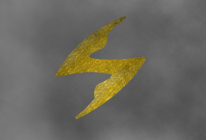 Good morning,
our team spent one week in Hotel Manin in Milan for Eicma 2015. Service, rooms, assistance really outstanding. Many compliment to Go Fair to meet our several request always on time - great organization and staff. Hotel Manin and Go fair will be the reference for next year.
Thank you!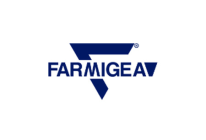 we used this service for 3 years in a row and it has always been great, effective and fast: we have been allowed to change some names of the guests and to book further rooms without any delay.
The hotel selected had a great position near to the station stop and just 15 minutes by train from the Fair. The rooms were cute and cleaned and the personnel at the desk well prepared and quick.
We are very happy and satisfied.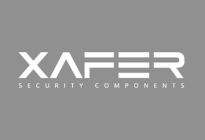 Ilenia Flaim
The Westbridge Hotel
IFSEC
The hotel is not really very close to the fair and rooms are quite small. But the level is however high and the staff is really nice and helpful.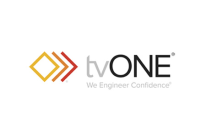 Hi Tom,
Thank you for your continued support throughout out booking process and even afterwards 😊
The stay was great, and I will be sure to keep in touch for future bookings.
Thanks again,
Rachael
Our
Clients