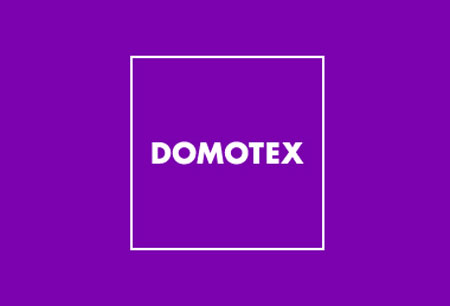 DOMOTEX Hannover
Location:
Germany , Hannover
About the
event
Covid-19 Update
DOMOTEX Hannover 2022 has been cancelled. The event will take place as live exhibition at a later date. The venue will featue the latest COVID-19 prevention plan. The safety measures included in the prevention plan will include the following:
The exhibition grounds will include disinfection stations and sanitisers.
High touch areas will receive regular disinfection. These include door handles, stair rails and others.
The ventilation system will work on a continuous principle and use outside air. The system will receive regular filter changes to prevent airborne infections.
The venue will include signage to remind attendees about hygiene etiquette. This will include coughing into the elbow crook and frequent hand washing. The signs will also remind about the social distancing and the avoiding of touching of one's face.
All attendees must wear masks when the social distance of 1.5 metres is not observable.
Exits and entrances will be separate throughout the venue to avoid congestions.
The hall aisles have expanded spaces to make maintaining social distance easier.
Conference and meeting rooms will include a new configuration.
Pre-registration of visitors is necessary, regardless of purpose, i.e., stand assembly/dismantling. All exhibitors and visitors must provide information on their attendance date(s).
Exhibitors must collect data on all visitors who come to their stand. The recording must include the visitor's contact details and the date of the encounter.
Calling card
DOMOTEX Hannover is the premier fair for showcasing carpets and floor coverings. Founded in 1989, it is the central meeting hub for professionals in the sector. It is also the main location for learning about the latest trends and innovations. Many of the attendees are return visitors thus showing how vital the fair is. The fair takes place every year in Hannover, Germany at the Hannover Fairground.
Business profile of the event
DOMOTEX Hannover is the meeting location for the whole flooring industry. It is the central meeting place for manufacturers, suppliers, application and installation providers. Company management, R&D, assembly, and production specialists also attend. So do purchasing professionals, upscale specialist retailers, architects, and wholesalers. Contractors, skilled trade professionals, interior designers and decorators also attend the fair. Among the leading companies that exhibit are Bauwerk Group and Oriental Weavers.
What is new for DOMOTEX Hannover 2022?
DOMOTEX 2022 will be in a hybrid format. The concept will consist of various digital services complementing the in-person exhibition.
The motto of DOMOTEX 2022 will be "Cover New Ground". The central theme will focus on addressing natural, healthy, and sustainable living. The fair will have an optimised format with an improved layout and an updated schedule. The edition will include 2 new labels - "Carpet & Rugs" and "Floor & Wall". Carpets & rugs will be available in Halls 2-7 and will showcase carpets and mats. The Floor & Wall will be available in Halls 11-13. The section will show the latest floor coverings and wall products.
The edition will also include many new event formats as part of its support schedule. Among them is the Mood Spaces. These are 6 booths created by interior designers presenting the current trends. They will also showcase the interaction between floors, walls, and interior design. The Spaces will provide furniture traders and contractors with inspiration. For the task, they will show which product combinations form a themed world. The Mood Spaces will be available in Hall 7 and Hall 13.
Another new format is the Material Selections. It will provide a detailed overview of the most vital trend and application topics. This will include an inspiration section related to wall and floor coverings. The collections will also provide information about recycling, healthy living, colour, and acoustics. The material collections will have a thematic structure and uniform presentation. This will help exhibitors to showcase their products in the best manner possible.
The Wallroom will be for manufacturers of interior finishing products. The zone will be available in Hall 13. Retailers will also have a new event to look forward to. This is the Retailers' Lounge where they can meet and exchange information. The Lounge also allows them to access the Mood Spaces. The FloorTec or Application and Installation Technology Area is another new format. It is the location for gaining insight into new technologies, materials, and tools. The craft industry should consider visiting the new Craft Attack Guide. It will grant them access to a well-structured overview of live demonstrations.
Among the new highlights of the edition will the Workcamp Parquet. The Workcamp focuses on old parquet flooring reconstruction by using original techniques. The Workcamp will feature live demos for 3 days in Hall 12. The CDA format will include non-exhibitor carpet designs. This will allow attendees to gain an even greater overview of international trends. The Forum will also include a special event for oversized carpets.
The Focus topics for the DOMOTEX 2022 will be New Coverings, New Grounds, and New ways to Market. New Coverings will focus on coverings driven by new sourcing approaches and designs. New Grounds will likewise show contract flooring and how walls are the "new ground". New Ways to Market will showcase the buzzwords for changing markets such as Added Reality (AR).
Did you know?
DOMOTEX Hannover is the leading fair for wall and floor covering professionals. This is due to the trade show allowing them to complete several goals. Among them is gaining a detailed overview of the latest trends and developments. This, in turn, allows them to gain inspiration for the coming year. The fair also includes the option of expanding specialist knowledge via conferences. Attendees can additionally network and form new connections. Furthermore, professionals can conduct business onsite. DOMOTEX furthermore provides the opportunity to gain recognition.
DOMOTEX's exhibition is among the leading event in the fair's programme. It is where attendants can examine various flooring and wall coverings. This includes fitted carpets, solid wood parquet, oriental carpets, and designer floor coverings. The exhibition also showcases the latest international trends.
Various special formats complement the exhibition. Among them are talks and panel discussions, Guided Tours, and dedicated meeting areas. Such include the Parquet Work Camp which promotes young talents. The event allows such professionals to gain recognition for their parquet restoration skills. The fair also provides many formats for the showcasing of innovations.
DOMOTEX always features a keynote theme. The theme highlights the most relevant and latest industry developments. The Keynote is often accompanied by focal topics that influence the future of the sector. Such include the function of the flooring in interior designs. Sustainable production materials and practices are also a common focal topic.
One of the main events is the International Competition for the Carpet Design Awards. The Awards allow such professionals to gain recognition by showing their cutting-edge innovations. The Awards also help to showcase emerging trends. The categories often reflect the industry trends allowing for the event to remain up to date. At present, the categories include the following:
Best Studio Artist Design
For original small-scale production designs by an artist or designer
Best Modern Design Essential
Given to original contemporary designs that have used material as optimally as possible
Best Modern Design Superior
The category is like the Best Modern Design Essential
Best Modern Design Deluxe
The category is like the previous two categories
For rug designs that adapt traditional ones to a contemporary audience
Award an original rug design that uses the flatweave technique
Lauds a contemporary traditional or transitional design collection with a common theme
For high-end customisation projects or rug installations represented via high-quality images
Awards an original rug design created by a recent graduate or current design student.
DOMOTEX Hannover is a must-attend for the flooring and wall covering industries. It is a fair that can help manufacturers, suppliers, and installation providers. It is also an event that can aid assembly, and production professionals. Upscale specialist retailers, wholesalers, and contractors should not overlook the fair. Neither should skilled trade professionals, architects, interior designers, and decorators.
Your Hotel Room in Hannover
Invest in your business trip with hotel accommodation selected for your specific need. Travel 2 Fairs Ltd works with you to send you hotels in Hannover with an ideal location and price tag. This allows you to select the hotel offers that work best for you. Such as placing you near Hannover Fairground for a quicker commute. We have long worked with large groups, so you can query for parties of twenty people and more. The entire registration process takes up to a day and you leave all details to us. Also, Travel 2 Fairs ltd assists with logistics as well. You can request a rent-a-car or an airport transfer in both directions, whether it is private or shared.
Logistics
DOMOTEX Hannover is an annual fair that takes place for 4 days at the Hannover Fairground. Deutsche Messe AG organises the trade show. Visitors can attend every day between 9 am and 6 pm.
Hannover Fairground has easy access to the airport and the central railway station. This is because of the public transport connections that link these locations. For example, you can reach the Fairground from the airport in 60 minutes. For the task, you need to embark on the U-Bahn Line 8 and then the S-Bahn line S5. The S-Bahn stops within walking distance of the entrance. You can also opt to rent a car which will allow you to reach the venue in 30 minutes. 30 minutes is also the travelling time needed to access the Fairground from the city centre. For the task, you will need to reach the B6 motorway. The travelling time from the central railway station to the venue is 40 minutes by U-Bahn. For the task, you will need to embark on U-Bahn Line 8. Hannover Fairground is likewise close to neighbouring cities. For example, you can reach the location from Hildesheim by taking the train. The journey will take 30 minutes.
Hannover is a large metropolitan city with an extensive public transport system. It is the capital of the Lower Saxony State, thus serving as a central hub for the region. It is also among the cities in Germany that many tourists visit. Due to its importance, Hannover has a diverse range of accommodation options. Among them are over 600 hotels, hostels, guest houses, and apartments. When considering where to stay opt for the following districts: Mitte and List.
Audience and Statistics
DOMOTEX is a high-profile event that attracts a diverse and large group of attendees. For example, its 2020 edition despite being digital attracted a total of 35 000 attendees. 70% of the attendants were from countries different from Germany. Among them were the Netherlands, Turkey, the UK, the USA, and India. 1400 exhibitors showcased their products at the edition. 90% of visitors are leading decision-makers allowing them to conduct business onsite. The fair draws professionals from several industries. These include the flooring and wall covering industries. Members of the construction industry such as architects also attend. So do skilled trade industry representatives.
Past Editions
DOMOTEX's editions always feature a leading theme that showcases the latest trends. Its 2020 edition featured for example the "ATMYSPHERE". It highlighted flooring product aspects that contribute to a sense of wellbeing. Said aspects also promote naturalness and sustainability. Its 2019 edition also had an interesting lead theme - "CREATE'N'CONNECT". The thematic focused on digitalisation and creative connectivity across all floor design aspects. Said edition also featured the "Framing Trends". It was a special showcase with stunning presentations and innovative product displays.
90%
of all visitors - decision makers
Our visitors
for the event

Mr Danny Schneider
Hilton Geneva Hotel and Conference Centre
index
Thank you Megan – your assistance and patients throughout this process are commendable
Keep Safe & Healthy,
Danny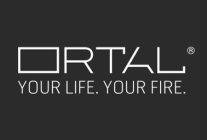 Dear Tom,
The stay was successful. Thank you for your help.
Best Regards,
Cathia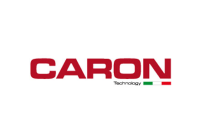 Hello, I would like to confirm you that I had a confortable stay and everything was O.K.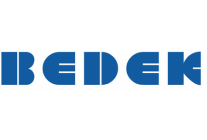 Nicklas Werner
Courtyard by Marriott Munich City East
Dear Megan,
We got everything, we are satisfied with your job. Thanks a lot. When we need rooms again for a fair we have to visit we´ll contact you again.
Thanks and best regards.
Bedek GmbH & Co. KG Werner Nicklas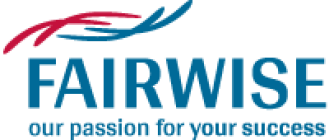 The overall opinion regarding Glam Milano was positive. The staff was friendly, the location was great and the service in general good, although not always adequate. The breakfast was average - a little less than expected. The beds were comfortable.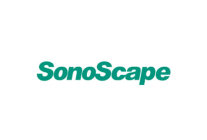 The hotel in MEDICA 2014 is very good, good location. My colleagues had a good trip in this hotel. And Mr. Mark Hansen is warm, always answer quickly and usefully, we cooperated well. Hope for future cooperation.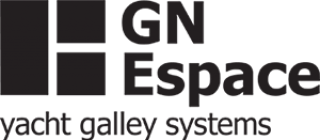 Dear Michael
Many thanks –that's much appreciated and please do apologise to George again for me - for not being able to get back to him sooner.
I look forward to speaking again soon and with best wishes to all as always.
Julian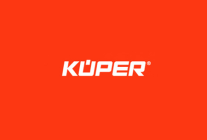 M.Kramer
B&B Hotel Munchen City West
BAUMA
Hi,
The average opinion of our people was: The rooms were really o.k., good bed, enough space etc., and there was an easy access to the public transportation. What they did not like was the poor breakfast. Further two of them noticed empty bottles on the room at their arrival, that have not been removed during their whole stay. That's no good room service.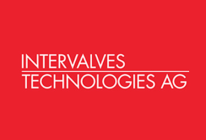 Hi Megan,
Many thanks for your message. Everything worked very well and the hotel is clean and conveniently located.
Best regards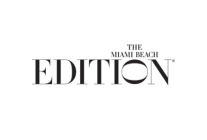 Dear Tom,
I wanted to thank you for your help in securing a reservation during ILTM. You were prompt to respond, professional and courtious. I made my travel arrangements close to the fair dates and you were able to secure a room in the same hotel as my colleagues which was extremely helpful. Thank you again for all your help!
Kind Regards, Mayela Lanza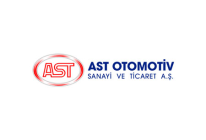 Great service, great people…
Pınar Üşümez
Novotel Birmingham Airport
Dear Tom,
Sorry for my late reply. Thank you very much for your service. We were glad about Novotel Birmingham Airport. We will get in touch with you whenever we need help.
Wishing you a great day.
Our
Clients