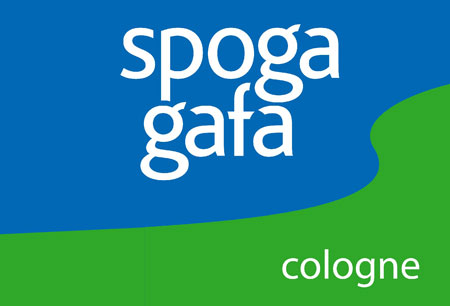 spoga + gafa 2023
(18 June 2023 - 20 June 2023 )
Organizer:
Koelnmesse GmbH
About the
event
Update
Koelnmesse GmbH has announced new dates for spoga + gafa 2023 – June 18th until June 20th. The upcoming trade fair will be hybrid and held at Koelnmesse in Cologne. Currently, Germany has countermanded its pandemic restrictions. As a result, Messe Cologne will not include coronavirus safeguards.
Preface
Spoga+gafa (Messe Spoga+Gafa Cologne) is a premier garden and lifestyle trade show that attracts over 36 000 participants. This includes over 34 000 visitants and more than 1 700 exhibiting firms during its annual editions. It has been held since 1973. It features members of the whole value chain. Among the attending are manufacturers, decision-makers, specialists, retailers, service providers, and start-ups. Over two-thirds of the attending travel from abroad, including Finland, the Commonwealth of Australia, the People's Republic of China, Canada, and El Salvador. For instance, 85% of the exhibitors represent a foreign country. This likewise applies to 64% of the visitors. Additional detail of interest regarding the attendee group is that 90% are involved in procurement decisions. This includes 40% being key decision-makers. The event occurs in an event area of 215 000 m2.
About Spoga+gafa
Messe Spoga+Gafa Cologne features representatives from the garden, lifestyle, retail, furniture, warehousing, and wholesale industries. The DIY, mail order, construction, contract business, and lighting sectors also attend. Members of the camping, leisure and sports sectors also take part.

The Spoga+gafa fair features various showstoppers. One of them is the detailed exhibition and its four primary sectors. These are Garden Unique, Garden Living, Garden BBQ, and Garden Creation & Care. Additionally, the programme features trend shows, theme islands, special events, and guided tours. Examples include the Forum Garden Cafe, Forum Technology, Boulevard of Ideas, and the IVG Garden Party.

Spoga+Gafa's ausstellerliste (exhibitor list) features leading companies, such as:
Robert Bosch Power Tools GmbH;
Nuova Plastica;
Sunbrella.
Spoga+gafa Accommodation
Procure suitable accommodation for the Spoga+gafa fair with Travel 2 Fairs Ltd.
All that is necessary is to inform us about the rooms you need, how much you wish to spend, and your desired location. Travel 2 Fairs Ltd addresses the rest. Secure accommodations next to Messe Cologne. This will improve your commuting time by gaining invaluable public transport access. We can inform you of the top-quality routes to take to the locale. Apart from reasonable lodging accommodation for expositions, we likewise provide transport services. One travel method to your hotel is to have a rentable car expecting you at the airport. Another is to schedule an airport transfer in both directions.
Event information might be outdated because of the coronavirus pandemic. More information is available from the organiser.
Past Iterations
Spoga + gafa 2022
Spoga + gafa 2022 marked the successful restart of the trade fair and industry. It was a hybrid trade exposition held between the 19th and 21st of June 2022 at Messe Cologne. The venue did not include coronavirus safeguards. This was due to the country countermanding its pandemic restrictions. The event received around 25 000 visitants from 112 countries and around 1 000 exhibiting companies from 52 nations.
200,000
sq. m. of exhibition space
40,000+
international visitors
2,000+
international exhibitors
Our visitors
for the event
Our
Clients