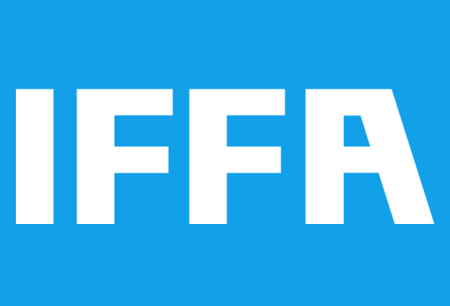 IFFA
( 3 May 2025 - 8 May 2025 )
Location:
Germany , Frankfurt am Main
Organizer:
Messe Frankfurt GmbH
About the
event
Update for the Event
IFFA 2025 will occur between 03.05.2025 and 08.05.2025 in Messe Frankfurt. Germany does not have travel restrictions or Covid-19 safety measures.
Introduction
IFFA is a triennial trade fair of great importance to various industries. It is held in Messe Frankfurt for six days and was founded in 1949. Manufacturers, suppliers, craft manufacturers, butchers, and traders attend the event. Commerce professionals and food retail experts similarly take part. It also receives service providers, associations, specialist press, engineers, and consultants. This results in an audience comprising over 68,000 attendants from six continents. 149 visitor and 49 exhibitor countries represent them. These include nations such as Brazil. Australia, Canada, China, Germany, and Uganda. The audience features high internationality. This includes 62% of the exhibitors and 70% of the visitors representing a foreign country. The event is also quite successful in helping participants achieve goals. 92% of the exhibitors and 96% of the attendees express high satisfaction with IFFA. This is due to the event serving as a high-value innovation, networking, and visibility-gaining platform.
About IFFA
IFFA features a participant group consisting of diverse industries. These include the F&B, food processing, packaging, logistics, refrigeration, and IT sectors. They also incorporate the food and work safety industries. Pet, energy, services, catering, hospitality, commerce, craft, and education businesses also attend. These are represented by lead exhibitors, such as Handtmann, Marel, GEA, Grasselli SPA, and Sesotec. Participants take part in a highly engaging and comprehensive support programme. The event schedule features top themes, such as digitalisation, individualisation, sustainability, automation, and food trends. Showstoppers include the Forum, the Factory Area, the Competitions, the Discovery Tours and the Marketplace.
IFFA Accommodation
Seek hotels for IFFA before all the good deals are taken and land your dream price with Travel 2 Fairs Ltd. Tell us how many rooms you need, how much you are willing to spend, and where you want to be located. Travel 2 Fairs Ltd manages the rest. Book hotels close to Messe Frankfurt and gain valuable access to public transport. We advise you on the best routes to take to the venue. Asides from affordable hotel accommodation for exhibitions, we also provide transport services. One way to travel to your hotel is to have a rent-a-car wait for you at the airport. Another is to schedule an airport transfer in both directions.
Due to the corona pandemic (COVID-19), trade fair and event information may be obsolete. You can get more information from the organiser.
Past Editions
2022
IFFA 2022 marked the successful restart of the leading meat processing and packaging trade fair. The edition was held live in Messe Frankfurt between 14.05.2022 and 19.05.2022. The venue did not incorporate Covid-19 safety measures, such as pre-entry testing, due to the improved epidemiological situation in Germany. As a result, attendees could take part in the event without the necessity of adhering to regulations such as the 3G entry policy. IFFA 2022 featured approximately 50,000 trade visitors from 129 countries and 860 exhibitors from 44 nations. The edition had high internationality rates, as 72% of the visitors and 58% of the exhibitors were from abroad.
120,000
sq m of exhibition area
Our visitors
for the event
Our
Clients