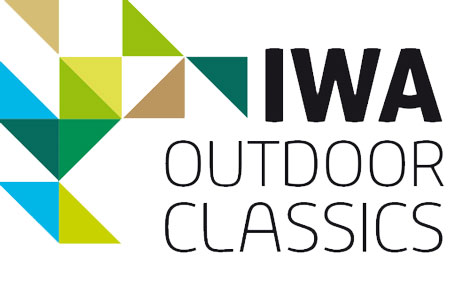 IWA OutdoorClassics 2024
(29 February 2024 - 3 March 2024 )
Organizer:
Nurnberg Messe GmbH
About the
event
Update
IWA OutdoorClassics 2024 will occur between February 29th and March 3rd 2024. It will be held in Messe Nuremberg. The hosting site will not integrate coronavirus safeguards. This is because Germany has lifted its pandemic restrictions.
Preface
IWA OutdoorClassics is a yearly safety, sports, and security trade exhibition. It occurs in Messe Nuremberg and displays up-to-the-minute shooting goods. Similarly, it exhibits the latest civil and public safety applications. These include small-arms, hunting, athletics, and outdoor articles. They additionally feature bows, optics, outdoor electronics, knives, clothing, equipment, and training programmes. It is the meeting location for over 1,600 exhibitors and more than 46,000 visitors from over 120 countries. Such include Austria, the Argentine Republic, Canada, the People's Republic of China, and The Republic of South Africa. Participants include manufacturers, wholesalers, importers, exporters, services providers and association representatives. Also, the event receives publishers, retailers, buyers, and a high concentration of decision-makers.
About IWA OutdoorClassics
IWA OutdoorClassics receive sporting goods, health, security, defence, hobby, and fashion industry members. It also receives retail, wholesale, trade, and commerce representatives. Various leading enterprises from IWA OutdoorClassics' exhibitor list represent these industries, such as:
ACHERON AG;
ACMA - Distributor For Fine Knives;
HAIX®-Schuhe Produktions- und Vertriebs GmbH
PULSAR;
SWISSLOXX AG.
Attendants can look forward to a diverse support programme. This includes showstoppers such as the Newcomer Area and the New Product Centre. They should also opt to attend the IWA Forum, IWA Stage, and IWA Job Centre. They should not overlook the Demonstration Area and the Archery/Airsoft Shooting Ranges. The comprehensive exhibition is also one of the must-attend events.
IWA OutdoorClassics Accommodation
Secure appropriate lodging for IWA OutdoorClassics with Travel 2 Fairs Ltd. All that is necessary is to inform us about the rooms you need, how much you wish to spend, and your desired location. Travel 2 Fairs Ltd manages the rest. Reserve lodgings next to Messe Nuremberg. This will improve your commuting time by gaining invaluable public transport access. We can inform you of the top-quality routes to take to the locale. Apart from reasonable lodging accommodation for expositions, we likewise provide transport services. One travel method to your hotel is to have a rentable car expecting you at the airport. Another is to schedule an airport transfer in both directions.
Event information might be outdated because of the coronavirus pandemic. More information is available from the organiser.
Past Iterations
IWA OutdoorClassics 2023
The 2023 iteration signified a notable turnaround for the iteration. The live trade exhibition featured around 1 100 exhibiting companies. Their wares were examined by 34 000 visitants from 119 countries. The iteration occurred in Messe Nuremberg and did not incorporate coronavirus safeguards. This was because Germany lifted its pandemic restrictions.
IWA OutdoorClassics 2022
The 2022 iteration featured 918 exhibiting companies from 54 nations. The live trade exhibition occurred in Messe Nuremberg. It featured coronavirus safeguards such as social distancing.
122
represented countries
Our visitors
for the event
Our
Clients