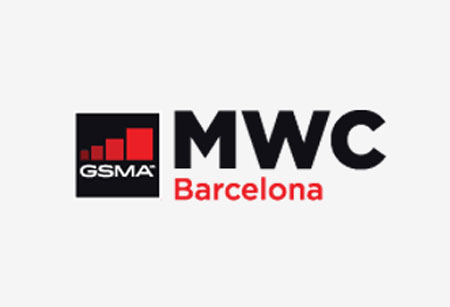 Mobile World Congress 2024
(26 February 2024 - 29 February 2024 )
About the
event
Update
Between the 26th and 29th of February 2024, the Mobile World Congress 2024 will occur as a live trade exhibition in Fira Barcelona. The site will not incorporate coronavirus precautions due to the country removing its restrictions related to the pandemic.
Preface
The mobile connectivity sector's leading meeting trade fair is the Mobile World Congress. The first edition took place in 1994. The fair occurs at the Fira Barcelona, Barcelona's leading event venue. The MWC is the leading meeting platform for many specialists working in the sector. Such include international mobile service operators, suppliers of technologies, and device manufacturers. Attendees also include vendors, content owners as well as telecom regulators.
Visitors often encompass ministers and data protection authorities. Furthermore, the event attracts over 3 600 journalists and senior international organisation members. The fair attracts over 8,000 industry CEOs. Mobile World Congress, as a result, accommodates over 102 400 attendees. For instance, one iteration received 2 400 exhibiting firms and over 100 000 visitants. Attendees represent countries such as Japan, Spain, the United States, the Commonwealth of Australia, the Argentine Republic, and South Africa.
About Mobile World Congress Barcelona
Mobile World Congress can help in achieving several goals. Such includes expanding the specialist knowledge of attendees through information exchange. The Mobile World Congress succeeds in completing such goals via its diverse programme. The regimen focuses on various central themes, such as Customer Experience. Each main thematic features key topics, such as AI-ready Industry & Enterprise. The programme incorporates many events. One such sub-event is the MWC Conference, which discusses essential subjects for related industries with speakers such as Elon Musk. Another main event is the GSMA Ministerial Programme. It appeals to industry CEOs, ministers, and data protection authorities. The event permits such visitors to share knowledge and debate current issues. The GSMA Programme includes specialist workshops, the Autonomous Network Forum, the 5G Infrastructure Sharing Summit, and the Mobile IoT Summit.

The specialist workshops focus on automotive, FinTech, and other topics. The Autonomous Network Forum is a pivotal sub-event for the autonomous network branch. It is where key players and industry leaders meet with operators and governments. During the meetings, critical issues about such networks are examined. The 5G Infrastructure Sharing Summit is where 5G sharing topics are discussed. The Mobile IoT Summit has a similar purpose to the 5G Infrastructure Sharing Summit. The main programme of the Congress also includes the Global Mobile Awards. It also includes 4YFN, the central hub for international start-up companies. Another notable event is Diversity4Tech. Completing the program are various networking lounges, workshops, conferences, and initiatives.
Some of the notable companies which come to the fair include:
IBM;
Kaspersky;
Amazon;
Cisco;
Orange;
Accenture;
AMD;
Airbus;
Asus;
BlackBerry;
Bluetooth;

Dassault Systems;
Dell Technologies;
Deutsche Telekom AG;
Ericsson AB;
Fujitsu Limited;
Gigabyte Technology;
Rakuten Group;
Hewlett Packard;
Hexagon;
HTC;
Huawei Technologies;

Infineon Technologies;
Intel Corporation;
Microsoft;
Netflix;
Nokia;
Nordic Semiconductor;
Novartis;
Samsung;
Siemens;
Sony;
Lenovo.
Attendees represent information technology, telecommunications, media, services, and other sectors.
Mobile World Congress Barcelona Accommodation
Procure suitable accommodation for Mobile World Congress with Travel 2 Fairs Ltd. All that is necessary is to inform us about the rooms you need, how much you wish to spend, and your desired location. Travel 2 Fairs Ltd manages the rest. Reserve lodgings adjacent to Fira Barcelona and gain valuable access to public transport. We can advise you on the best routes to take to the venue. Aside from affordable hotel accommodation for exhibitions, we also provide transport services. One way to travel to your hotel is to have a rent-a-car wait for you at the airport. Another is to schedule an airport transfer in both directions.
Event information might be outdated because of the coronavirus pandemic. More information is available from the organiser.
Past Iterations
Mobile World Congress 2021
The MWC21 was a hybrid event that consisted of a digital platform and a live exhibition. Fira Barcelona featured strict coronavirus safeguards. The event included over 20 000 in-person visitors representing more than 165 countries. MWC21 additionally featured over 1 000 exhibitor firms, sponsors, and associates. Approximately 100 000 individual viewers perused the digital platform. Over 1000 broadcasters attended the fair. 50% of all attendees were Directors. Attendants also included 1 500 C-Suite Executives. The GSMA Ministerial Programme received over 650 policymakers and industrial leaders.
Mobile World Congress 2022
Mobile World Congress Barcelona 2022 occurred as a hybrid event. It comprised a live event at Barcelona-Gran Via and a complementary digital platform. The venue featured up-to-date coronavirus safeguards. This incorporated the latest 3G entry policies and obligatory face masks. The event featured over 61 000 in-person visitants from around 200 countries. The digital platform received approximately 500 000 individual viewers. The Mobile World Congress 2022 was attended by more than 1 900 sponsors, partners, and exhibitors. It further featured over 1 000 speakers and over 1 600 international journalists. More than 50% of the attending participants were Directors or C-Suite executives. This included around 20% who were founders or CEOs.
Mobile World Congress 2023
Mobile World Congress 2023 occurred as a live trade exhibition. It did not incorporate coronavirus precautions due to the removal of Spain's restrictions related to the pandemic. The iteration was attended by over 88 500 visitants from 202 countries, with over 40% representing related sectors. More than 50% of the group were director level or above, including 21% with a C-Suite executive role. Additionally, the event was attended by more than 2 400 exhibitor firms, sponsors, and associates. Over 1 000 lecturers, over 40% of whom represented related sectors, took part in the programme. So did 196 ministerial delegations representing more than 150 nations. They incorporated over 100 regulatory authorities and around 70 ministers. The event was observed by over 2 400 correspondents and industry analysts.
120,000
sq m of exhibition space
Our visitors
for the event
Our
Clients