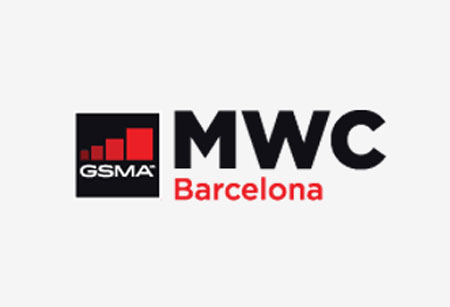 Mobile World Congress
(27 February 2023 - 2 March 2023 )
Location:
Spain , Barcelona
About the
event
Event Update
Fira Barcelona - Gran Via will be the location of the Mobile World Congress in 2023. The hosting dates for the Congress are from the 27th of February to the 2nd of March 2023. The format at present is face-to-face. Organisers assure that they are observing the latest state regulation regarding the pandemic situation. Due to the removal of the country's Covid-related restrictions, a strict coronavirus prevention plan will not be implemented at the venue. At present, Spain does not have travel restrictions in place.
Calling Card
The Mobile World Congress is the mobile connectivity sector's leading meeting event. It is the international platform where influential decision-makers and innovators gather. Prime companies and trailblazers discuss important topics at the Congress. The fair's first edition took place in 1994 and has been growing since. The fair takes place at the Fira Barcelona – Gran Via, Barcelona's leading event venue.
Business Profile of the Event
The MWC is the leading meeting platform for many specialists working in the sector. Such include global mobile operators, technology providers, and device manufacturers. Attendees also include vendors, content owners as well as telecom regulators. Because of its importance, visitors often include ministers and data protection authorities. The further attracts over 3,600 media representatives and senior members of international organisations. Some of the notable companies which come to the fair include IBM, Kaspersky, Amazon, and Lenovo. The fair attracts over 8,000 industry CEOs who come to exhibit or visit.
What is New for Mobile World Congress 2023?
MWC 2023 will feature the novel Industry City. The addition will encourage business connections between sectors, such as FinTech, manufacturing, and intelligent mobility. These will be done via demonstration, networking, and content zones that will showcase the wares of innovative powerhouses.
Did You Know?
Mobile World Congress is a fair that can help in achieving several goals. Such include expanding the specialist knowledge of attendees through information exchange. Additionally, the event can aid visitors in making important purchases. The event is furthermore the ideal platform for promoting brand awareness. This can be done by gaining recognition and exhibiting products or services. The fair can help in expanding your business through networking. This includes meeting new suppliers or buyers.
The Mobile World Congress succeeds in achieving such goals via its diverse programme. Often, the regimen of the fair focuses on various central themes. Such include Customer Experience, Connectivity, AI, and others. Each theme features key topics. For example, the AI theme features topics like AI-ready Industry & Enterprise. The programme incorporates many events. One of the main ones is the MWC Conference, where keynote speakers such as Elon Musk host lectures. The regimen also includes partner programs such as virtual exhibition tours.
Another main event is the GSMA Ministerial Programme. This is an event that attracts industry CEOs, ministers, and data protection authorities. The Programme is also attended by telecom regulators and senior association representatives. The event permits such visitors to share knowledge and debate current issues. They additionally meet with leading industry experts to discuss policy and regulatory topics.
The GSMA Programme is invitation-only and includes several sub-events. These are the specialist workshops and the Autonomous Network Forum. It also includes the 5G Infrastructure Sharing Summit and the Mobile IoT Summit.
The specialist workshops focus on topics such as automotive, FinTech, and others. The workshops permit 10 to 20 guests to learn about a chosen subject. Within each workshop, there are ice-breaker tasks, break-out sessions and discussion panels. They furthermore feature key issue debates. Such workshops also include seminars such as "Unveiling the Power of eSim".
The Autonomous Network Forum is an important sub-event for the autonomous network branch. It is where key players and industry leaders meet with operators and governments. It is likewise where such figures gather with academia, telecom operators and policymakers. The private sectors furthermore take part in the Forum. During the meetings, critical issues about autonomous networks are discussed. This allows attendees to exchange information and make influential decisions. The Forum includes several Q&A presentations during which discussions take place.
The 5G Infrastructure Sharing Summit is where 5G sharing topics are discussed. Such include practices on accelerating 5G Sharing and others. The Mobile IoT Summit has a similar purpose to the 5G Infrastructure Sharing Summit.
The main programme of the Congress also includes the Global Mobile Awards. It also includes 4YFN, which is the main hub for international start-up companies. Another notable event is Diversity4Tech. Completing the program are various networking lounges, workshops, conferences, and initiatives.
The MWC can be helpful for professionals such as global mobile operators. It can also be beneficial for device manufacturers and suppliers. Technology providers, vendors, and content owners should also consider attending.
Your Hotel Room in Barcelona
Invest in your business trip with hotel accommodation selected for your specific need. Travel 2 Fairs Ltd works with you to send you hotels in Barcelona with an ideal location and price tag. This allows you to select the hotel offers that work best for you. Such as placing you near Fira Barcelona – Gran Via for a quicker commute. We have extensive experience in working with large groups. So do not hesitate to query for parties of twenty people and more. The entire registration process takes up to a day, and you leave all details to us. Also, Travel 2 Fairs ltd assists with logistics as well. You can request a rent-a-car or an airport transfer in both directions, whether it is private or shared.
Logistics
The Mobile World Congress is an annual fair that takes place at the Fira Barcelona - gran Via for 4 days. The GSM Association organises the fair alongside several partners. Attendees can visit the event between 9 am and 7 pm for the first 3 days. On the last day of the fair, opening hours will be between 9 am and 4 pm. Fira Barcelona - Gran Via is a venue with a convenient and easy to reach location. For instance, the El Prat Airport is 13 minutes by car and 21 minutes by bus. Likewise, the Barcelona-Sants railway station is 5 minutes by taxi and 7 via metro. Barcelona is an easy-to-navigate city. It has an extensive public transport system consisting of buses, trains, and taxis. Commuting times within the city are relatively brief. For instance, from the airport to the Barcelona-Sants railway station, it is 25 mins by bus. Barcelona has a broad range of accommodation and dining options. For instance, you can find hotels, guest houses and apartments in the centre. Nearby neighbourhoods, such as Barri Gòtic and El Raval, also provide a diverse range of options.
Audience and Statistics
Mobile World Congress accommodates over 102,400 attendees. For instance, the 2021 edition received 2,400 exhibitors and over 100,000 visitors. Attendees represent countries such as Japan, China, Russia, and Spain. Italy, Germany, the USA, UK, Australia and New Zealand also sent delegates. So do Switzerland, Austria, Canada, Mexico, and Argentina. Egypt, South Africa, UAE, Kuwait, Iran, and many other countries are also represented. Attendees represent several sectors. These include information technology, telecommunication, media, services, and others.
Past Editions
2021
The MWC21 took place as a hybrid event. It consisted of a digital platform and a live exhibition. Barcelona-Gran Via was where the live MWC21 occurred. The venue featured strict COVID-19 prevention measures in place. The event included over 20,000 in-person visitors representing more than 165 countries. MWC21 additionally featured over 1000 exhibitors, sponsors, and partners. Approximately 100,000 unique virtual or daily viewers watched the digital platform. Over 1000 broadcasters attended the fair. 50% of all attendees were Directors. Attendants also included 1,500 CEOs and C-Suite Executives. Among the highlights was the 4YFN. It focused on the local entrepreneurial community. Another highlight was the GSMA Ministerial Programme. It received over 650 policymakers, regulators, industry leaders and government officials. Special topics included:
Digital inclusion
Network resilience
Maximisation of 5G potential.
2022
Mobile World Congress 2022 occurred as a hybrid event. It comprised a live event at Barcelona-Gran Via and a complementary digital platform. The event venue featured the latest Covid-19 safety measures. This included the latest 3G entry policies, obligatory face masks and other safeguards. The event featured over 61,000 in-person visitors representing around 200 countries. The digital platform also featured around 500,000 unique viewers. Attending MWC22 were more than 1,900 sponsors, partners, and exhibitors. It further featured over 1,000 speakers and over 1,600 international journalists. More than 50% of the attending participants were Directors or C-Suite executives. This included around 20% who were founders or CEOs.
120,000
sq m of exhibition space
Our visitors
for the event
Our
Clients