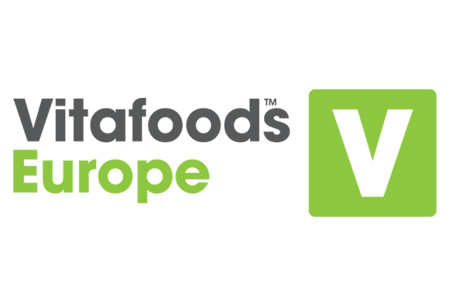 Vitafoods Europe & Finished Products Expo
( 9 May 2023 - 11 May 2023 )
Location:
Switzerland , Genève
Organizer:
Informa Exhibitions
About the
event
Event Format Announcement
Vitafoods Europe & Finished Products Expo will take place in 2 different formats. The formats will include a face-to-face exhibition and a complementary digital platform between the dates 09.05.2023 and 11.05.2023 at the Palexpo. Due to Switzerland removing its domestic restrictions in February 2022, the venue will not feature Covid-19 safety measures, such as social distancing. Participants will instead be encouraged to follow recommendations such as performing regular hand disinfection. Additionally, the country does not have travel limitations in place as they have been lifted in May 2022.
Calling Card
Vitafoods is a global event that brings together attendees from over 110 countries. It is the nutritional health industry's location for networking and idea-sharing. It is also the place for sourcing innovative ingredients and discovering new products. Vitafoods furthermore serves as the community's meeting event for revealing the latest trends. It is one of the leading events to take place in Geneva, with the venue of choice being Palexpo.
Business Profile of the Event
The event attracts many companies related to nutritional health. Such include companies that are a part of the fruit & vegetable processing industry, the biotechnology research services sector, and others. It also includes members of the retail and manufacturing sectors, such as drug wholesalers and pharmaceutical manufacturers. Among the companies which have exhibited over the years include:
Bayas del Sur S.A–Fruit & Vegetable Processing Industry
A-Mansia Biotech S.A.–Biotechnology Research Services Industry
A.R.C.O.-Chemie GmbH–Chemical Manufacturing
Aavishkar Oral Strips Pvt ltd - Pharmaceutical Manufacturing
AB-BIOTICS S.A.–Scientific Research & Development Services
Abyss Ingredients–Seafood Processing
Acadian Seaplants - Agricultural Chemical Manufacturing
ACERCHEM B.V.—Drug Wholesalers
Acetar Bio-tech Inc–Pharmaceutical Manufacturing
What was new for Vitafoods 2022?
Vitafoods 2022 was a hybrid event. The in-person aspect of the event took place from 10th to 12th of May. The online aspect occurred between 2nd and 13th of May. Both visitors and exhibitors could attend the formats by registering.
Did You Know?
Vitafoods gathers the global nutraceutical community to connect, conduct business and collaborate. It provides the community with an opportunity to source parts of the supply chain. These include new ingredients, services, raw materials as well as functional foods & beverages. These supply chain parts can be found among thousands of displays. The event also serves as a forum for finding product development solutions. It furthermore permits attendees to explore the latest trends. Vitafoods also acts as a meeting location for many industry members. Examples include global suppliers, manufacturers, industry peers, specialists and technical experts. The event completes these goals by providing attendees with a diverse program. This includes seminars led by leading figures in the nutraceutical community.
Another important part is the various conferences. Often, these conferences allow attendees to learn about the latest industry trends. Another essential part of the program is the showcasing of new products and services. New companies can also take advantage of networking. This includes meeting suppliers in 4 key sectors. These are Contract manufacturing, Ingredients & Raw Materials, Branded Finished Products, and Services & Equipment.
There is furthermore the Start-Up Pavilion where innovative discoveries await. In the pavilion, visitors can sample from displays made by 10 outstanding companies. Attendees can look forward to exploring several show zones. These include the New Ingredients and New Products Zones. Another notable area is the New Ingredients Theatre. They should also examine the Omega-3 Resource Centre and the Probiotics Resource Centre. There are also the Vitafoods Main Stage, Sustainability Corner and Tasting Centre. Completing the show zones are the Market Trends And Overview, Life Stages Theatre and the Media Village. Please take into consideration that some zones can only be attended in person.
The event will be beneficial for attendees working in sectors:
Dietary supplements
Functional food and beverages
General food and beverages
Pharmaceuticals
Natural and herbal medicine
Ingredients and raw materials
The event will also be helpful for:
Manufacturers
Distributors
Purchasers
Wholesalers
Suppliers
Importers and Exporters
Research & Development
Food technologists
Procurement Specialists
Branding & Marketing
Scientists
Retailers
Your Hotel Room in Geneva
Investing in suitable hotel accommodation for your business trip to a trade show is important. Travel 2 Fairs ltd works with you to send you hotels in Geneva with an ideal location and price tag. You can select the hotel offers that work best for you and place you near Palexpo for a quicker commute. We have extensive experience in working with large groups, so you can query for parties of twenty people and more. The entire registration process takes up to a day, and you leave all details to us. In addition, Travel 2 Fairs ltd assists with logistics as well. You can request a rent-a-car or an airport transfer in both directions, whether it is private or shared.
Logistics
Vitafoods will last a total of 5 days. It is an annual event hosted at Palexpo and organised by KSM-66 Ashwagandha. Attendees can visit the in-person format between 9:30 and 18:00 on 5.09.2021 and 06.09.2021. They can also visit between 9:30 and 16:00 on 7.09.2021. Geneva is one of Switzerland's popular cities. It has easy to navigate roads and a convenient transport system. The transport system includes regular trams, ferries, and buses. Geneva can be reached by train, by boat or by bus. The city has several railway stations. The largest one is Gare Cornavin. Geneva is linked through railways to other cities in Switzerland, Italy, and France. For example, there are fast intercity trains to Milan and Basel. Likewise, there are buses connecting Geneva to cities such as Zurich. The different areas of the city are also easy to access by using public transport. For instance, Geneva Airport has a railway station next to it. This allows getting to the city centre in 6 minutes.
Palexpo has a convenient location. The venue can be reached from the city centre in 25 minutes by bus. Gare Cornavin is likewise close, as it takes 15 minutes to get to Palexpo by bus. Geneva Airport is also close, as the journey would take 15 minutes on foot. Geneva has many places to sleep and dine. For instance, there are around 158 hotels. Likewise, the city has over 1000 restaurants. Popular hotel areas are the Old Town, Paquis, Plainpalais, Carouge, and Eaux Vives. Another popular area is the Saint-Gervais et des Grottes.
Audience and Statistics
Vitafoods Europe & Finished Products Expo attracts a rather large group. For instance, its previous edition in 2019 was visited by 24,211 visitors and 1151 exhibitors. The attendees came from 112 countries.
The leading 10 countries were:
Switzerland
Germany
Spain
Poland
UK
USA
France
Italy
Belgium
Netherlands
Attendees represent several industries during the expo. These include:
Dietary / Health supplements
Pharmaceuticals
Food
Natural & herbal medicine
Health food
Functional food
Personal care
Animal nutrition
Nutricosmetics
Beverages
Functional beverages
Past Editions
2021
The 2021 Edition of Vitafoods took place as a hybrid event. The edition consisted of two components. These included a face-to-face exhibition and a digital platform. The face-to-face aspect of the event took place between 5.10.2021 and 7.10.2021 at the Palexpo in Geneva, Switzerland. The digital component of the event occurred between 4.10.2021 and 8.10.2021. The edition received around 580 exhibitors.
2022
Vitafoods Europe 2022 also took place as a hybrid event: a face-to-face trade fair complemented by a digital platform. The in-person aspect took place between 10.05.2022 and 12.05.2022, while the online section occurred between 02.05.2022 and 13.05.2022. The face-to-face part of the trade show was held at Palexpo with the venue not featuring Covid-19 safety measures due to the lifting of the related domestic restrictions in February 2022. Vitafoods Europe 2022 featured 700 exhibitors from 56 countries, including 100 return and newcomer companies. It also received 15,251 online and in-person visitors from over 130 nations.
1200+
exhibitors at Vitafoods Europe
Our visitors
for the event
Our
Clients