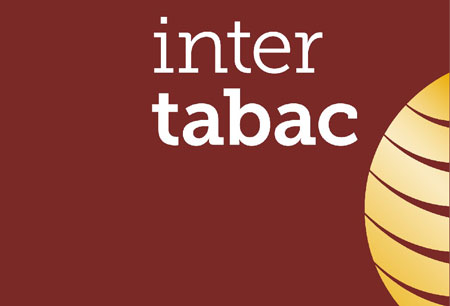 Inter Tabac
(15 September 2022 - 17 September 2022 )
Venue:
Westfalenhallen Dortmund
Location:
Germany , Dortmund
About the
event
Covid-19 Update
Even though InterTabac was postponed once to September 2021, Messe Dortmund GmbH feels it's still not safe to hold an in-person trade fair and serve the industry sufficiently. It is why plans for a 2021 edition have been cancelled, and Messe Dortmund will host InterTabac in September 2022.
The new official dates have been set for September 15th – September 17th and programming will take place amidst strict COVID-19 protective measures. The health and safety of everyone in attendance are of the utmost importance for the organisers of the fair. InterTabac 2022 will be held as a hybrid event with large digital portions. The event will take place alongside InterSupply 2022.
Calling Card
Inter Tabac is the world's leading trade fair for the tobacco sector. It exists as a major marketplace for international brands to meet with big buyers and break into new markets. With the rise of e-smoking and vaping, Inter Tabac has once again found itself at the centre of the industry and is the definitive place to experience the latest trends and technological innovations. The international fair is run out of Dortmund, Germany, every September. Messe Dortmund opens its doors to industry professionals for three days total. Inter Tabac presents exhibitors with the opportunity to gain new visibility and break into fresh markets. The format also makes product launches and presentations highly lucrative and successful.
Business Potential
The product portfolio is definitely one of the richest in the world. Buyers discover the latest and best in smokers need articles, smokeless tobacco, cigarettes, cigarillos, cigars, tobacco, paper products, pipes and loading facilities. But that's all in the past. What about the new generation of smokers and smoking technology? You have everything from vaping supplies and flavour strips to 3D-printed pipes. Exhibitors include names like Djarlim, Honeyrose London, EPOK, CAPA, Gizeh, ZoMo, Zippo, SMOK, Vaporesso and Green Mood CBD. That's only the tip of the iceberg. The audience is mostly based in Germany, with some 42% being foreign nationals. Foreigners are mostly from the European Union, but Inter Tabac is such a strong brand that it pulls in visitors from Africa, Asia, North and South America.
Did You Know?
One of the most interesting facts about the trade fair is the organiser – VILLIGER Group. This is one of the oldest tobacco businesses still in action. Inter Tabac also receives institutional help and sponsorship, with the German Tobacco Association being one of its biggest supporters. Editions have their own support programs, which usually involve lectures and tastings. The first time to be booked at full capacity is the Cigar & Rum tasting, which gives buyers personal experience with the products and creates a relaxed atmosphere for networking. The lectures themselves are also quite impressive. Top experts take the stage to discuss the timeliest topics and challenges. In the past, topics have touched upon the future of the cigarette, non-tobacco smoking and how to do retail in European markets.
Your Hotel Room in Dortmund
Travel smarter abroad with the services of Travel 2 Fairs ltd! Choose your hotel booking for Inter Tabac from a large database of properties in Dortmund. We provide you with the best hotel deals before anyone else and we have years of experience delivering hotel accommodation for trade fairs. Travel 2 Fairs ltd knows how to get the most out of any budget and services large groups of over twenty people. Book hotels close to Messe Dortmund within a single day. Clients receive up-to-date information on what public transport route to use with each hotel offer. Once you've booked your rooms, it's time to think about how to get to your hotel from the airport. Order rent-a-car or an airport transfer.
40,000
sqm of exhibition space
520+
exhibitors from 47 countries
Our visitors
for the event

Marco Penado
McDreams Hotel Dusseldorf-City
MEDICA
Michael, thank you so much for your support, your service is amazing.
The Hotel is not close to Medica.
Regards,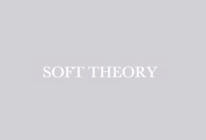 Kanya P
B&B Hotel Dusseldorf-Airport
MEDICA
It's a budget hotel do not expect much, they provide clean room but small room size. The hotel not far from Messe Duesseldorf by car but if you want to take public transport between the hotel and Messe Duesseldorf it's not convenient. But if you prepare to take taxi so it's not far from the place about 15 minutes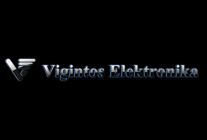 Dear Megan,
Thank you very much for quick upgrade and support. It is much appreciated !
Best Regards,
Valentinas Puodziunas UAB Vigintos Elektronika Project Manager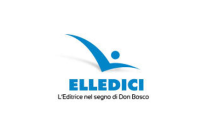 We are very satisfied with the service provided by the hotel and your company's service. We are very happy and everything went well during the exhibition. It was pleasure to work with you and we would love to continue working in the future with you!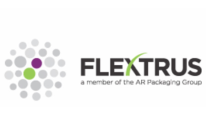 Dear Megan,
The hotel all in all is good. Rooms are fine with good beds and bathrooms. Breakfast is very good for a hotel of this size. A small thing, but it would have been good with more English speaking TV channels.
It is ok to use public transports to the exhibitions ground, but it would have been even better to have a similar hotel along U78 north of the city centre when exhibiting at the Dusseldorf Messe.
Best regards,
Ingrid/Group Marketing Manager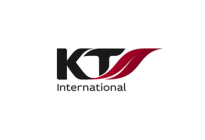 Dear Tom,
Many thanks for your mail. The hotel is located really close to the exhibition which is one of the most important things for us. Rooms are spacious, breakfast is OK, the staff is nice and responsive. My opinion is the hotel need a renovation, it's not too bad but definitely needs a renovation.
My feedback for your services are always the same – You guys are Great, every time is a pleasure working with you.
Have a lovely week,
Mariya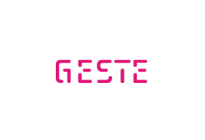 IN GENERAL, MY COLLEAGUES WERE HAPPY OF THE MOTEL PLUS BERLIN AND DIDN'T HAVE ANY BIG TROUBLE.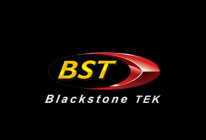 All well arranged.Friendly staff. Hotel Moniga Fiera In Milan was very close to the EICMA fair.Ideal location.Good self service buffet breakfast in the morning.Similar in the evening.Very comfortable rooms.Would recommend to book this hotel.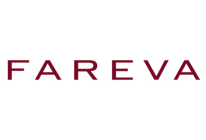 Dear Megan,
Regarding the hotel, it was ok, some rooms were very small like mine but it was clean. Some other colleagues were happy because they had big rooms with a nice view. The staff was friendly and very useful.
Regards,
Céline AVILA-PENELON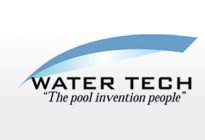 Ms Danielle Jacob-Johnson
Nick,
I would kindly like to thank you for your services and the Hotel is great. I will await for comments from all of my colleagues once they arrive and will provide you feedback. Thank you again!
I will and have recommended your services.
Best regards,
Danielle Jacob-Johnson
Division Director of International Sales and General Retail Sales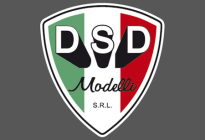 Mr Fernando Milanese
Holiday Inn Munchen Sud
Bauma
Hi Giancarlo,
sorry if I take advantage of your personal number, but I want to tell you a big thank you in private because in a short time you have organized everything for me. You know I was anxious when they asked me to find the hotel for my colleagues. Then when you wrote me the first time, I started to calm down. Finally I even felt pampered. You are really special in your work.
I will never stop thanking you!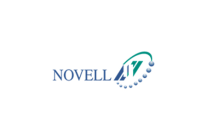 Dear Tom,
The hotel is good, clean and the people also so kind, I am satisfied with the hotel even though the room is small
For next event in CphI 2020 Milan, do you have any suggestion for the hotel?
Thank you!
Best Regards,
Inge Kartono, MD
International Marketing Manager
Our
Clients