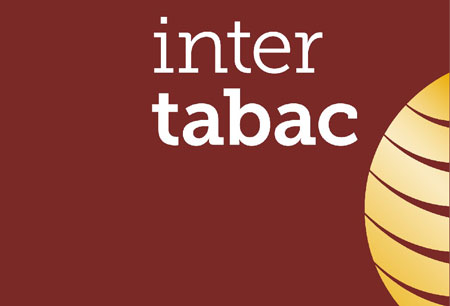 Inter Tabac 2024
(19 September 2024 - 21 September 2024 )
Organizer:
Westfalenhalle Dortmund GmbH
About the
event
Update
Inter Tabac 2024 will occur as a live event between the 19th and 21st of September 2024. The hosting location, Westfalenhallen Dortmund, will not incorporate coronavirus safeguards. At present, the country does not have travel restrictions.
Preface
Inter Tabac is a pre-eminent tobacco trade exhibition. It occurs annually in Westfalenhallen Dortmund for three days. It enables participants to gain a comprehensive overview of the industry. This includes examining the newest tobacco variants, pipes, accessories, and smoke-free products. As a result, the event features over 14 000 visitants and over 650 exhibiting firms from over 40 countries. 42% of the visitors travel from abroad. They represent five continents: Europe, Africa, Asia, South, and North America.
About Inter Tabac
Inter Tabac Dortmund is a trade fair that receives several industries. The primary participant group comprises the tobacco sector. Other industries that attend include merchandising, marketing, fabrication, and service. The chemical, health, and alcohol sectors likewise take part.

Each Inter Tabac Germany edition features its event schedule of tastings, presentation sessions, and competitions. Examples include the Hookah Battle Europe Cup and the "Get Together" Evening. Another instance is Cigar & Rum Pairing.

Inter Tabac's exhibitors feature leading enterprises such as:
VILLIGER Group;
AEON Group;
Djalim;
Honeyrose London;
British American Tobacco (Germany) GmbH;
ACME Vape Ltd;
Philip Morris GmbH;
Cigar Journal;
77 Group Sp ZOO;
Heupink & Bloemen Tabak BV;
Vapour International;
Venus Tobacco Group;
Marvel International Tobacco Group.
Inter Tabac Accommodation
Procure suitable accommodation for Inter Tabac with Travel 2 Fairs Ltd. All that is necessary is to inform us about the rooms you need, how much you wish to spend, and your desired location. Travel 2 Fairs Ltd handles the rest. Procure accommodations next to Westfalenhallen Dortmund. This will improve your commuting time by gaining invaluable public transport access. We can inform you of the top-quality routes to take to the locale. Apart from reasonable lodging accommodation for expositions, we similarly supply transportation services. One travel method to your hotel is to have a rentable car expecting you at the airport. Another is to schedule an airport transfer in both directions.

Event information might be outdated because of the coronavirus pandemic. More information is available from the organiser.
Past Iterations
Inter Tabac 2022
Inter Tabac Exhibition 2022 and Inter Supply 2022 occurred as face-to-face trade expositions in Messe Dortmund between the 15th and 17th of September 2022. The editions received over 600 exhibiting firms from 69 countries, including 160 newcomers, and 12 100 visitants. The event site that hosted the Inter Tabac Show 2022 did not incorporate coronavirus safeguards because Germany countermanded its pandemic restrictions.
Inter Tabac 2023
Inter Tabac Exhibition 2023 and Inter Supply 2023 occurred as live trade expositions between the 14th and 16th of September 2023. The events featured more than 680 exhibiting firms from 60 nations. Like the 2022 iteration, it did not feature coronavirus precautions.
40,000
sqm of exhibition space
520+
exhibitors from 47 countries
Our visitors
for the event
Our
Clients