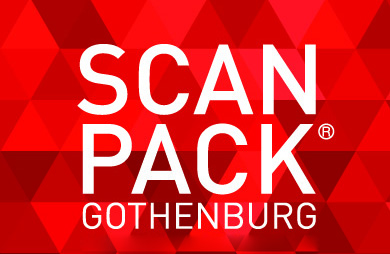 ScanPack
( 4 October 2022 - 7 October 2022 )
Venue:
The Swedish Exhibition and Congress Centre
Location:
Sweden , Göteborg
About the
event
Covid-19 Update
Svenska Mässan Stiftelse has announced ScanPack 2021 has been postponed by a year because of the coronavirus pandemic. Organisers hoped to host a live edition in October 2021, but after extensive conversations with stakeholders and partners, it has been decided that it's too risky to hold the physical edition in Gothenburg, Sweden. Svenska Mässan will welcome back Scanpack in early October 2022. The new dates have been set for October 4th – October 7th. Organisers are working on a digital option in 2021. COVID-19 has forced many trade shows to seek virtual alternatives, but in-person trade shows remain the best way for businesses to network and make sales.
Calling Card
The packaging industry in Northern Europe comes together in its entirety at ScanPack. This trade show has been a pioneer of packaging design and technology for the past sixty years, and it is now officially recognized as the preferred event for the region. That's excellent potential for brands to position themselves in the market better and expand their client list to neighbouring countries. You have four exceptional days of programming in October at Svenska Mässan in Gothenburg, Sweden. What's so special about ScanPack is the fact that editions are spaced out every three years. This gives exhibitors a chance to develop new products, and each ScanPack feels entirely different from the last. Attendees are able to experience advancements and major industry trends.
Business Potential
So what has made it possible for ScanPack to become Northern Europe's top packaging event? In short, it's the product line-up. Every link in the value chain is represented, so buyers have a one-stop procurement platform on their hands. Let's look at what's on display – packaging machinery and equipment, packaging materials, raw materials, digital printing presses, transport packs, RFID, biopack, computer controlled equipment and dosing equipment. Accon, Logimark, ACT, Stjärn-Stans, Draken i Reftele, Domino Sweden, Frontpac, HM Systems and Honeycomb Cellpack are a few of the excellent brands that showcase their products. The majority of exhibitors and visitors are based in Northern Europe, which means mainly EU countries and all of Scandinavia. However, ScanPack has its fans from Turkey, Taiwan, and Japan. You have buyers from every major industry, from food and beverage to wholesale and transportation. Visitors tend to have some sort of power to make purchases, such as departmental managers and marketing managers.
Did You Know?
ScanPack is a busy, busy event to attend. If you really want to make an impression on buyers and generate buzz, then you can sign up for the Turbo Talks. These are short pitching sessions, where you have two minutes to sell your products in an effective way. If you prefer to educate yourself on what's new in the packaging sector, including groundbreaking technology, then the ScanPack Academy is right there for you. In addition, you can sign up for seminars and workshops. Maybe you want some recognition and prestige. There's the Packaging Europe Sustainability Awards and Summit, which happen to be the most prestigious prize for eco-friendly packaging in the world.
Your Hotel Room in Gothenburg
Your hotel reservation for ScanPack awaits you within a business day. Travel 2 Fairs ltd helps you book affordable hotel rooms no matter where you're headed and how many people are with you. It takes us a single day to curate a list with custom, exclusive deals on hotels based on your specific requests. We have a large network of properties all over Gothenburg, which ensure you'll have the easiest time choosing based on location and price. To make your stay even more enjoyable, Travel 2 Fairs ltd secures hotel accommodation close to Svenska Mässan and near public transportation. Don't want to ride the bus? Order a rent-a-car. Travel 2 Fairs ltd also organises airport transfers on arrival and departure.
thousands
of groundbreaking packaging and technology ideas
Our visitors
for the event
Our
Clients