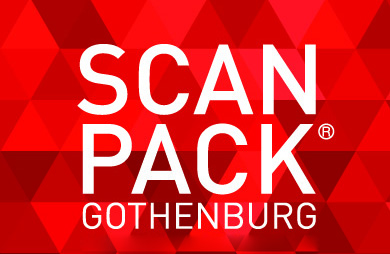 ScanPack 2024
(22 October 2024 - 25 October 2024 )
Organizer:
Svenska Massan
About the
event
Update
Svenska Mässan Stiftelse has announced that ScanPack 2024 will be hosted as a live trade exhibition at the Svenska Mässan. The new dates have been set between the 22nd and 24th of October 2024. The venue will not include coronavirus safeguards. This is because of the country countermanding its pandemic restrictions.
Preface
ScanPack (ScanPack Göteborg) is a leading trade fair that presents the latest innovations within the packaging industry. It features over 400 exhibiting firms and attracts more than 16 000 attendants from over 50 countries. It receives members, such as management, sales, production, purchasing, and design experts. Additionally, marketing, R&D, and logistics specialists also take part. Such attendants discuss projects, expand networks, conduct business, and study the latest innovations. Notable details include 64% of the attendees intending to purchase services or products and 82% forming new business contacts. Exhibitors also can complete their business goals, with 88% satisfied with their participation. Additionally, 90% consider the trade fair to attract suitable visitors.
About ScanPack
ScanPack Göteborg attracts various industries to its biannual editions. Among them are the F&B, manufacturing, plastics, and transport sectors. Participants also represent the media, packaging, automotive, consumer electronics, healthcare, beauty, construction, and chemical industries. The printing, wholesale, retail, and IT sectors also attend.
The event features a diverse schedule that enables participants to complete various goals. This includes showstoppers such as the Packnorth Award and the Visionary Future Forum. The programme additionally features Scanpack Pioneers, Scanpack Summit, Business Finland, and After Work with Scanpack.
ScanPack's exhibitor list features many leading companies, such as:
Ishida Europe;
Mondi;
Dacia.
ScanPack Accommodation
Procure suitable accommodation for ScanPack with Travel 2 Fairs Ltd. All that is necessary is to inform us about the rooms you need, how much you wish to spend, and your desired location. Travel 2 Fairs Ltd manages the rest. Secure accommodations next to Svenska Mässan. This will improve your commuting time by gaining invaluable public transport access. We can inform you of the top-quality routes to take to the locale. Apart from reasonable lodging accommodation for expositions, we likewise provide transport services. One travel method to your hotel is to have a rentable car expecting you at the airport. Another is to schedule an airport transfer in both directions.
Event information might be outdated because of the coronavirus pandemic. More information is available from the organiser.
Past Iterations
ScanPack 2022
ScanPack Göteborg 2022 marked the successful comeback of the event as a live trade exhibition. The event was held between the 4th and 7th of October 2022, with the venue not including coronavirus safeguards. This is due to the country countermanding its pandemic restrictions. The event featured 12 894 attendants from 45 countries.
thousands
of groundbreaking packaging and technology ideas
Our visitors
for the event
Our
Clients