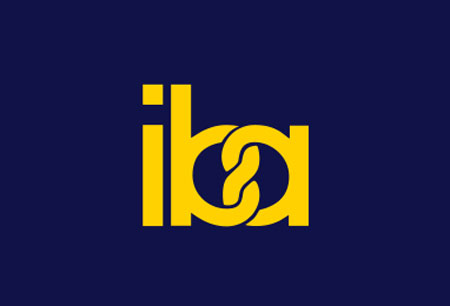 IBA
(22 October 2023 - 26 October 2023 )
Location:
Germany , Munich
About the
event
Covid-19 Update
IBA 2021 has been officially cancelled, but bakers and confectioners will be glad to know that the countdown has begun for IBA 2023. The new dates have been set for October 22nd – October 23rd, 2023 at Messe München in Munich, Germany. GHM Gesellschaft für Handwerksmessen mbH in its role as organiser for the trade show has revealed that the reason for the cancellation is the main uncertainty that big events won't still be banned due to the coronavirus pandemic. As with many other major trade shows offering digital formats and hybrid events, IBA intends on not letting the year go to waste and will host iba.Connecting Experts in October 2021. But a digital meeting does not compare to meeting face to face with buyers. The next live IBA 2023 will be busier than ever, so be sure to book your exhibition stand!
Calling Card
IBA is considered the true meeting point for baking and confectionary professionals in Europe that has a broad appeal and a wide reach. The international trade show regularly brings in buyers from beyond European markets thanks to its commitment to innovations and advancements. Another reason for the event's success is the fact that it covers every link in the processing chain from the equipment to the product to the logistics aspect of the business. Based in Munich, Germany, IBA runs for five days out of the exhibition halls of Messe München. Editions are held every tree years and each new IBA feels exciting, fresh and rewarding. It's an ideal place to reestablish contacts and experience world trends in real time. IBA gives you all and then some.
Business Potential
We've already mentioned the richness in products on display at IBA. The exhibition halls host all major product categories from raw materials and ingredients, and frozen products to packaging and food service and equipment to shop fittings, furnishings and sales, air-conditioning technology and ventilation. It's why IBA remains the one-stop event for buyers, who want to purchase every single thing they need for their business in one place. Brand names worth mentioning are LOBBI, BAKON food equipment, Boyens Backservice, Edhard Corp., Eloma, Eurocas and Franke Coffee Systems. It's no surprise then to learn the professional audience spans every part of the industry. The list is long – hygiene inspectors, nutritionists, sweets makers, shop owners, wholesalers and retailers, artisanal and supply bakeries, equipment manufacturers, confectioners, teachers, caterers, hoteliers!
Did You Know
Business comes first at IBA, but that doesn't mean there's nothing else happening. The trade show is known for its spectacular, exciting competitions. This is the site for the German Championship of Master Bakers, the IBA-UIBC-Cup of Bakers, and the UIBC Junior Championship of World Confectioners. Of course, there are also numerous opportunities to learn what's new in your area of expertise at the iba.FORUM and iba.SPEAKERS CORNER. Together both items hold a total of 100 lecutres from top speakers from all over the world. IBA also embraces modern solutions so one of the most recent edition is the blogger-centric event called BLOG'N'ROLL. Those who can't physically travel can sign up for the Virtual Bakery Tour and experience a world of ideas from the comfort of their own home.
Your Hotel Room in Munich
Book hotel rooms for IBA as early as possible with the hotel services of Travel 2 Fairs ltd. We've a large database of hotels and hostels in Munich and can accommodate any budget size, whether you're seeking savings or a high-class suite. We understand how important the right location is so we always seek hotels close to Messe München within your price range and make sure your hotel sits close to public transport connections. In our years, we've catered to large delegations of more than twenty people so we can accommodate large groups with ease. If you're interested in extra mobility, Travel 2 Fairs ltd is also a place to order rent-a-cars and arrange airport transfers in both directions.
Our visitors
for the event

Roee yaniv
Sheraton Dusseldorf Airport Hotel
ProWein
Excellent hotel and breakfast. Service and reception was great. Fair was less crowded but good enough.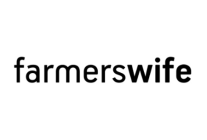 Thanks to Tess,
we had nice time in Hotel City Garden in Amsterdam. Especially thanks for the room upgrade we got!
Many thanks...

Katie Gray
Premier Inn London Docklands ExCel
DSEI
Just want it to be highlighted to your company how hard you work and that it should not go unnoticed. We have had so much bad luck in the past with accommodation in London, so it is so reassuring to have someone like you who has helped us – I will be sure to use you always going forward as customer experience is everything and you have nailed this ☺
Thank you again – what a credit to your team
Katie Gray
Events & Marketing Manager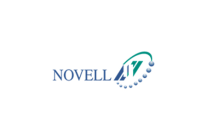 Dear Tom,
The hotel is good, clean and the people also so kind, I am satisfied with the hotel even though the room is small
For next event in CphI 2020 Milan, do you have any suggestion for the hotel?
Thank you!
Best Regards,
Inge Kartono, MD
International Marketing Manager

Steven Hecht
Novotel Cannes Montfleury
In summary, the Montfleury did a really good job. Service was prompt, professional and the obvious cultural differences aside, I wouldn't hesitate to recommend it. Room had a very nice balcony.
Best,
Steven Hecht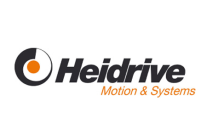 Hi Megan, thank you for your great support. Everything was fine in the hotel we booked.

My son and myself were very satisfied with Alphe-Hotel Garni. The rooms were very convenient and the breakfast was also excellent. You can offer this hotel for other people, too, they`ll be satisfied, too. The S-bahn station Ditzenbach/Sternberg could be reached in 5-7 minutes. (walking) Thank you for offering it to us. I don`t know when my next trip will be, that time I`ll call you for your help.
All the best,
Margit Margit Gruber-Torok DS Budapest Kft- Hungary Alpha-Hotel Garni hotel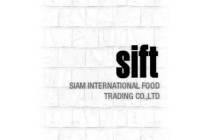 Dear Christine,
Thank you for email. Everything went well during our stay. The hotel allowed early check-in. Room is new and clean, but is too small, and the hotel is located in good location as it is convenient to public transportation and walking distance to the old town. Only few points, it's a bit noisy surrounding(from the road), especially at night. The room does not seal and not well sound protected. With the room rate it would be good if the hotel served BF. Thank you.
Best Regards,
Pisit C.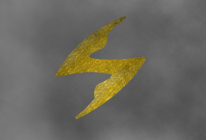 Good morning,
our team spent one week in Hotel Manin in Milan for Eicma 2015. Service, rooms, assistance really outstanding. Many compliment to Go Fair to meet our several request always on time - great organization and staff. Hotel Manin and Go fair will be the reference for next year.
Thank you!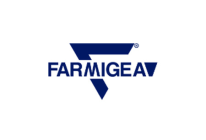 we used this service for 3 years in a row and it has always been great, effective and fast: we have been allowed to change some names of the guests and to book further rooms without any delay.
The hotel selected had a great position near to the station stop and just 15 minutes by train from the Fair. The rooms were cute and cleaned and the personnel at the desk well prepared and quick.
We are very happy and satisfied.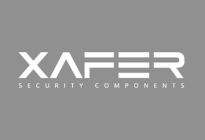 Ilenia Flaim
The Westbridge Hotel
IFSEC
The hotel is not really very close to the fair and rooms are quite small. But the level is however high and the staff is really nice and helpful.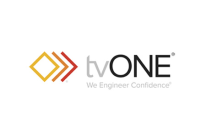 Hi Tom,
Thank you for your continued support throughout out booking process and even afterwards 😊
The stay was great, and I will be sure to keep in touch for future bookings.
Thanks again,
Rachael
Our
Clients