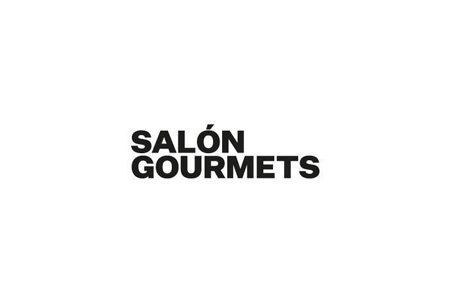 SALON DE GOURMETS
(17 April 2023 - 20 April 2023 )
About the
event
Covid-19 Update
SALON DE GOURMETS 2023 will take place from April 17th to April 20th. Organisers are working towards a safer event concept in accordance with the latest Covid-19 government guidelines. The venue as always is IFEMA Madrid. The event will take place as a live exhibition. Attendees should note that the venue will feature a strict 3G entry policy. Attendees can enter the exhibition grounds after providing immunisation, recovery, or negative test result documents. They will also have to show such documents upon arrival in Spain due to the travel restrictions.
Introduction
Food as artwork, luxury items and the purest form of self-expression are in the DNA of the SALON DE GOURMETS – the brightest star in the gastronomy world. You have culinary masters and celebrated chefs come show off exceptional cuisine to an audience that exceeds 80,000 visitors. Don't miss out on the opportunity to join the conversation of flavours and exceptional presentation. Seek out hotels as early as today and consult with Travel 2 Fairs ltd on how to get the locales and prices!
Business travel doesn't need to be stressful to plan. One conversation with Travel 2 Fairs ltd is all it takes to lead to your hotel booking online – and it takes us one day to do it. We are able to tap into a vast network of properties along every quarter, every star rank, every price range! Point us in a direction, and you will enjoy quality accommodation at the right price. This gives you an advantage in front of the other 1300 exhibitors, showcasing a grand total of 35,000 products that encompass all things gourmet and delicatessen!
Past Editions
2021
Between 18.10.2021 and 21.10.2021, Salon de Gourmets 2021 took place. The event occurred as a face-to-face exhibition at IFEMA - Feria de Madrid. The venue featured the latest Covid-19 prevention measures to ensure the safety of the participants. The edition featured 1,548 exhibitors who presented 37,000 high-quality products to 74,914 trade visitors.
2022
Salon de Gourmets 2022 took place between April 25th and April 28th, 2022. The event took place at IFEMA - Feria de Madrid as a face-to-face exhibition. The venue was equipped with the most up-to-date Covid-19 prevention measures to ensure the participants' safety. Approximately 1,600 exhibitors showed 40,000 high-quality products to around 70,000 trade visitors and 120 hosted buyers from 38 countries.
Our visitors
for the event
Our
Clients