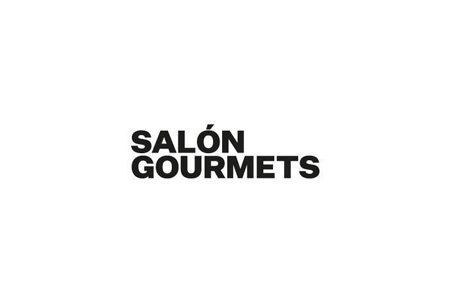 SALON GOURMETS 2024
(22 April 2024 - 25 April 2024 )
About the
event
Update
SALON GOURMETS 2024 will occur as a live trade exposition. The event will take place between the 22nd and 25th of April 2024 at the IFEMA - Feria de Madrid. The venue will not incorporate coronavirus precautions such as social distancing. This is because Spain has repealed its pandemic restrictions.
Preface
Food as artwork, luxury items and the purest form of self-expression is in the DNA of the SALON GOURMETS – the brightest star in the gastronomy world! You have celebrated chefs come to show off exceptional cuisine to an audience that exceeds 80,000 visitors. Do not miss out on the opportunity to join the conversation of flavours and excellent presentation by securing your hotels with Travel 2 Fairs Ltd!
Business travel does not need to be stressful to plan. One conversation with Travel 2 Fairs Ltd is all it takes to lead to your hotel booking online within one day. We have access to a vast network of properties along every quarter, every star rank, and every price range! Point us in a direction, and you will enjoy quality accommodation at the right price. This gives you an advantage in front of the other 1300 exhibitors, showcasing over 35 000 products that encompass all things gourmet and delicatessen!
Past Iterations
Salon Gourmets 2021
The event occurred as a live exhibition at IFEMA between 18-21.10.2021. It included the latest coronavirus precautions to ensure the safety of the participants. The edition featured 1 548 exhibiting firms who presented 37 000 commodities to 74 914 visitants.
Salon Gourmets 2022
Salon Gourmets 2022 took place between 25-28.04.2022. The event took place as a live exhibition. Organisers implemented the most up-to-date coronavirus precautions to ensure the participants' safety. Approximately 1 600 exhibiting firms showed 40 000 goods to around 70 000 trade visitants and 120 hosted vendees from 38 nations.
Salon Gourmets 2023
Salon Gourmets 2023 occurred as a live trade exposition between 17-20.04.2023. It did not include coronavirus precautions because the country repealed its pandemic restrictions. The iteration generated 200 million euros by presenting 55 000 products, including 1 500 novel ones. The wares were displayed by more than 2 000 exhibiting firms and over-viewed by 116 257 visitants.
Our visitors
for the event
Our
Clients