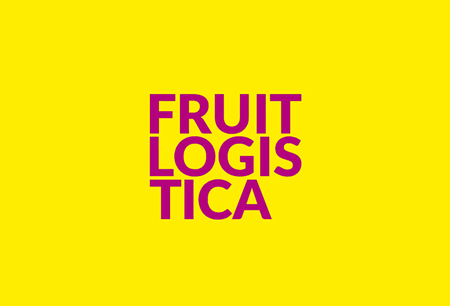 FRUIT LOGISTICA
( 9 February 2022 - 11 February 2022 )
Location:
Germany , Berlin
About the
event
COVID Update
Messe Berlin GmbH has cancelled FRUIT LOGISTICA SPECIAL EDITION 2021, which was supposed to originally run in the middle of May due to government restrictions on large fairs during the coronavirus pandemic. The new plan is to revive the international trade fair in February, 2022 as a hybrid event.
You will have live portions held at Berlin ExpoCenter City in full compliance with COVID-19 preventive measures, and excellent digital offers. Organisers still believe that live events are going nowhere. However, they're planning for the best possible results and want to give those who can't travel an opportunity to be part of the event.
Calling Card
If you want to grow your professional network in the produce industry, Fruit Logistica gives you the perfect conditions to build a name for yourself. The international trade fair is based in Berlin, Germany and editions are an important annual moment for professionals to meet and purchase. The demand for fresh and organic fruit and vegetables is on the rise, so getting an exhibition booth at Fruit Logistica is a smart investment. You have three full days to find qualified leads at the Berlin ExpoCenter City. Editions are held early in the year in February and secure sales for the rest of the year. Fruit Logistica is so successful organisers have brought the format to Asia where it has become a big hit for local markets.
Business Profile
Fruit Logistica keeps its product profile rich and inclusive. Exhibitors showcase advancements in packaging and labelling, cultivation systems, transport and logistical systems, produce handling and storage, greenhouses and greenhouse technology. Buyers gain access to fresh and dried fruit, vegetables and nuts of the highest quality. Visitors encounter brands such as Chiquita Brands International, CSO Italy, Goodfarmer Foods Holding, Port International European Sourcing, Top Seeds International, Sorma, Battleboro Produce and PickPack. There's also a strong presence from government organisations and other associations that attend. Fruit Logistica targets mostly Europe as a market, but the numbers of visitors from East Asia, South America and Oceania is growing. As an exhibitor, you can hope to meet fruit and vegetable growers, retail trade, importers, exporters and wholesale trade.
Did You Know?
Business is a key component of Fruit Logistica and the exhibition gives exhibitors all the tools to register sales. If you're launching a new product or have innovated and improved an existing one, submit to the Spotlight section. This digital resource advertises your brand to new buyers and trade journalists. You're able to generate sales leads and enjoy extra publicity from trade magazines. An added bonus is that buyers are always looking for the newest and best on the market. Another key resource for exhibitors is the Virtual Market Place, where you publicize your brand and products. The idea is that trade visitors will be able to make follow-up after their visit to Fruit Logistica a lot easier.
Your Hotel Room in Berlin
Find the best deals for hotels close to Berlin ExpoCenter City from Travel 2 Fairs ltd. We show a more affordable and efficient way to do business travel. A single consultation is all it takes to make a hotel reservation during Fruit Logistica. Travel 2 Fairs ensures you get hotel accommodation for trade fairs that's fitted to your budget and needs. We help you book hotel rooms close enough to the show grounds to walk or take a bus or train to Berlin ExpoCenter City in no time. If you're travelling in a large group, Travel 2 Fairs ltd finds adequate solutions. Travel 2 Fairs ltd also help customers with transportation, whether that's through an airport transfer or a rent-a-car.
3300+
international exhibitors
72,000+
international visitors 
142,000+
sq. metres exhibition space
Our visitors
for the event
Our
Clients