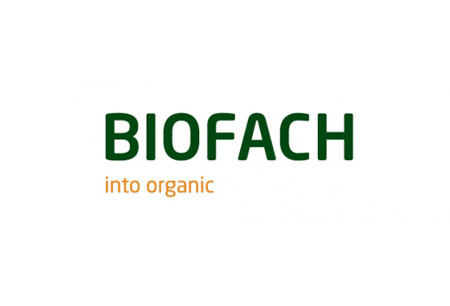 BIOFACH 2024
(13 February 2024 - 16 February 2024 )
Organizer:
Nurnberg Messe GmbH
About the
event
Update
BIOFACH 2024 will be hosted at Messe Nuremberg as a face-to-face trade exhibition. It will occur alongside VIVANESS 2024 between the 13th and 16th of February 2024. The venue will not feature strict coronavirus safeguards. This is due to the removal of the related pandemic restrictions.
Preface
BIOFACH is the annual trade exhibition that coincides with VIVANESS. It is one of the organic sector's leading trade expositions. The event occurs in Messe Nuremberg and has since 1990. BIOFACH Nuremberg features a diverse and large group of participants. Examples include:
Agricultural manufacturers;
Exporting and importing experts;
Retail merchants;
F&B specialists;
Certification companies;
Convenience stores;
Confectionery specialists;
Packaging specialists;
Cosmetics specialists;
Pet food manufacturers;

Distributors;
Media experts;
HoReCa specialists;
Healthcare professionals;
Fitness experts;
Preservation organisations;
Policymakers;
Wholesalers;
Veterinarian specialists.
BIOFACH appeals to over 50 000 attendants from around 140 countries. Such include representatives from Germany, the United States, Japan, the Commonwealth of Australia, Brazil, and South Africa.
About the BIOFACH Trade Show
BIOFACH has a diverse event agenda. The leading sub-events include the exhibition, BIOFACH Congress, Young Innovative Companies Pavilion, and Best New Products Award. They also comprise the Bulk Food Store Showcase and Generation Future Network Hub. They likewise feature the six Forums: BIOFACH, Fachhandel, Sustainability, Politics, Science, and Agriculture. Experience the World of OLIVEOIL, Experience the World of VEGAN and Experience the World of Wine are likewise must-attends.
The leading exhibition features companies like YOGI TEA GmbH, Smart Organic GmbH, and ProNatura.
BIOFACH attracts many industries. Such include the organic food & beverage, agriculture, retail, wholesale, publication, education, importation/exportation, HoReCa, wellness, beauty, toiletries, packaging, regulative, dietary, distribution, environmental, veterinarian, pet food, communications, and fitness sectors.
BIOFACH Germany Accommodation
Procure suitable accommodation for BIOFACH before all the good deals are taken with Travel 2 Fairs Ltd. All that is necessary is to inform us about the rooms you need, how much you wish to spend, and your desired location. Travel 2 Fairs Ltd manages the rest. Reserve lodgings adjacent to Messe Nuremberg and gain valuable access to public transport. We can advise you on the best routes to take to the venue. Aside from affordable hotel accommodation for exhibitions, we also provide transport services. One way to travel to your hotel is to have a rent-a-car wait for you at the airport. Another is to schedule an airport transfer in both directions.
Event information may need to be updated because of the coronavirus pandemic. More information is available from the organiser.
Past Iterations
BIOFACH 2023
BIOFACH 2023 and VIVANESS 2023 occurred as live trade exhibitions in Messe Nuremberg. They were held between the 14th and 17th of February, with the venue not featuring coronavirus safeguards. Around 36 000 visitants representing 135 nations and 2 765 exhibitor firms from 95 countries attended the iterations.
BIOFACH 2022
The 2022 edition of BIOFACH marked the successful restart of the event. It was held alongside VIVANESS 2022 between the 26th and 29th of July 2022. The events received more than 24 000 visitants from 137 countries and 2 276 exhibitor firms from 94 nations. The events were held as hybrid trade exhibitions: live events complemented by digital platforms. The face-to-face aspects occurred in Messe Nuremberg, which did not feature coronavirus safeguards. This was due to the country removing its domestic restrictions.
BIOFACH 2021
The 2021 editions of BIOFACH and VIVANESS occurred in digital format because of the coronavirus pandemic. The editions featured 775 sessions. A total of 1,442 exhibitors attended alongside 13,800 registered visitors. 136 countries visited the edition.
Our visitors
for the event
Our
Clients