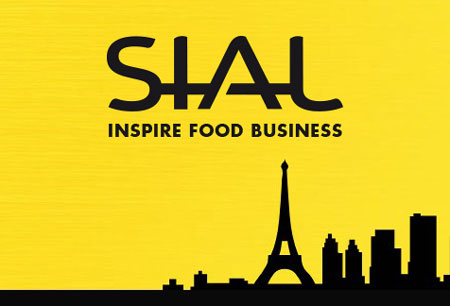 SIAL
(15 October 2022 - 19 October 2022 )
Venue:
Paris-Nord Villepinte Parc des Expositions
About the
event
Following the cancellation of SIAL 2020 due to the coronavirus pandemic, the international food show is making a comeback in 2022. COMEXPOSIUM has announced SIAL will resume regular scheduling with the upcoming edition slated for October 15th – October 19th in Paris, France. The current consensus is that we need time until it's safe again to host live events, which are the single most important source for business. SIAL 2022 will operate out of the Paris-Nord Villepinte and you can expect for the exhibition grounds to comply with government regulations. All the latest COVID-19 protective measures will be in full effect. Organisers are already hard at work creating a new, safer event concept.
Calling Card
Food innovation comes first at SIAL. The international exhibition brings you the latest flavours, most extravagant culinary trends and innovations in foodservice. The event has been on a steady rise throughout the years and each subsequent edition held in Paris, France only builds on top of the last one. It only makes sense for a food show of this caliber to be held in France. Editions are spaced out every two years and run out of Paris Nord Villepinte for five days, which is enough time to make the most out of your attendance. SIAL has the reputation as the biggest one-stop shop in the industry. This means that an exhibition booth opens your brand to the rest of the world in a way you can't imagine!
Business Potential
Of course, SIAL is all about high-quality, exceptional foods, beverages and ingredients. Visitors expect to see all food types – canned goods, confectionery, milk, fruit juices, spices, spirits, meat products, vegetables, food supplements and frozen foods. At the same time, SIAL oversees the full processing chain. This means a look into food process, manufacturing control and management, factory design, hygiene and environmental waste processing. Champagne JM GOBILLARD & Fils, Agro'Novae, Continental Coffee, Radis et Capucine, RISERIA VIGNOLA GIOVANNI, DANO FOOD BELGIUM and DeJogn Cheese are some of the brands that have exhibited in the past. Although SIAL is a central event for the French food industry, most of the visitors are from abroad. This means your products can reach as far as China, South Korea, the Americas as well as Northern Africa. Visitors make up the whole industry: food manufacturers, distributors, importers, wholesalers, retailers and commercial catering.
Did You Know?
SIAL has worked successfully from its inception and the formula has been brought to other places. You've satellite events in the Middle East, Canada, India and China. This only cements the show's reputation as a benchmark for the industry. A big part of this success lies in the programming, too. SIAL never lets go of new trends and innovations. SIAL Innovation showcases the innovative products to buyers and also hosts the biggest food innovation competition. There are 15 categories open to competitors. If you really want to see the future of the food sector, Future Lab is where you need to be in order to discover groundbreaking accomplishments and predictions for the next decade.
Your Hotel Room in Paris
The search for hotel accommodation is going to be highly competitive during SIAL. If you want a choice of the top hotel rates in Paris, France, then now is the time to act. Travel 2 Fairs ltd is here to make your hotel reservation for SIAL in no time and we're experienced when it comes to large groups. You want a strategic advantage while you're there, so we book your hotel close to Paris Nord Villepinte. Travel 2 Fairs ltd works with all properties near the venue and can help you make good savings. There is more than Travel 2 Fairs ltd is able to do for you. We have rent-a-cars at various price points. Larger groups can benefit from airport transfers.
6048
international exhibitors
107,751
international visitors
Our visitors
for the event
Our
Clients