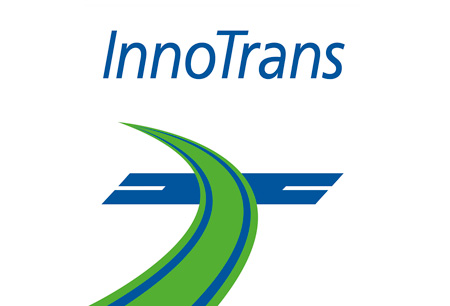 InnoTrans
(24 September 2024 - 27 September 2024 )
Location:
Germany , Berlin
About the
event
Update
InnoTrans 2024 will be hosted in Messe Berlin between 24.09.2024 and 27.09.2024. Germany does not have travel restrictions or Covid-19 safety measures.
Introduction
InnoTrans is an international trade fair for the logistics and transport industries. Founded in 1996, it is a biannual trade fair that is held for four days in Messe Berlin. It presents over 400 innovations and over 100 world premieres that focus on digitalisation or sustainability.
InnoTrans is the meeting location for over 3,000 exhibitors and more than 160,000 trade visitors. Such include engineers, geologists, miners, consultants, freight forwarding industry members, and media representatives. Furthermore, it is a must-attend for public and private transport enterprises and operators. Manufacturers, suppliers, and distributors of transport technologies also attend. So do construction companies and institutions of higher education and research. Government authorities, such as public administrators, ministry representatives, and agency members, also attend. So do trade associations and institutions. 62.4% of the exhibitors and 56.4% of the visitors represent one of the over 100 countries. Such include Australia, China, Austria, the USA, and Brazil. 76.1% of the trade visitors are decision-makers.
About InnoTrans
The event attracts nine industries, including logistics and transportation. They also feature storage, construction, engineering, freight forwarding, public services, education, and media. Lead exhibitors include the European Railway Agency, Siemens Mobility, Dassault Systemes Events, and Multitel. Among the main showstoppers include eight sub-events. Among them are the Outdoor Display, the InnoTrans Campus and the Opening Ceremony. The InnoTrans Convention, the Bus Display, the Speakers' Corner, and Dialogue Forums are also must-attends. So is the Mobility Science Slam. Participants should not overlook the comprehensive exhibition as well. It features transport technology ranging from materials, components, and systems to vehicles.
InnoTrans Accommodation
Seek hotels for InnoTrans before all the good deals are taken and land your dream price with Travel 2 Fairs Ltd. Tell us how many rooms you need, how much you are willing to spend, and where you want to be located. Travel 2 Fairs Ltd manages the rest. Book hotels close to Messe Berlin and gain valuable access to public transport. We advise you on the best routes to take to the venue. Asides from affordable hotel accommodation for exhibitions, we also provide transport services. One way to travel to your hotel is to have a rent-a-car wait for you at the airport. Another is to schedule an airport transfer in both directions.
Due to the corona pandemic (COVID-19), trade fair and event information may be obsolete. You can get more information from the organiser.
Past Editions
2022
InnoTrans 2022 took place as a live event between the dates 20.09.2022 and 22.09.2022. The venue did not feature Covid-19 safety measures due to the removal of the related domestic restrictions. Around 140,000 visitors from over 131 countries and 2,834 exhibitors from 56 nations attended the event. The exhibitors presented 250 world premieres and 128 vehicles. 56% of the attendees were newcomers, while 57.3% of them were from abroad.
160,000
trade visitors from 110 countries
3,062
exhibitors from 61 countries
25
business delegations from 18 countries
Our visitors
for the event
Our
Clients