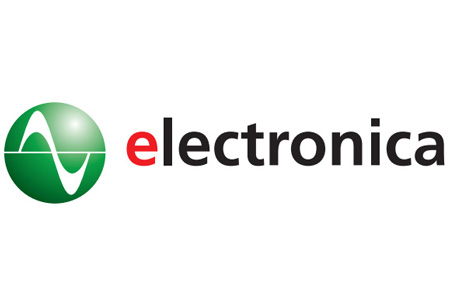 electronica
(15 November 2022 - 18 November 2022 )
Location:
Germany , Munich
About the
event
We've received new updates from Messe München GmbH regarding electronica 2022. Don't be alarmed. The international trade show will take place as a live event in November, 2022. The in-person edition will move by one week for purely organizational purposes, because of bauma 2022. The new dates are confirmed for November 15th – November 18th.
Messe München will follow the latest in COVID-19 health and safety protocols to ensure the safety and wellbeing of everyone in attendance and that's a promise. Organisers are adamant that physical exhibitors are relevant now more than ever as a way to restart the technological sector. You can expect top notch service and digital access to programming items.
Calling Card
The global electronics industry comes together at electronica in order to conduct business at an incredible scale and survey the biggest innovations of the day. The international trade show has an incredible overview of the full value chain for electronic components, systems and applications. Editions are organised at Messe München in Munich, Germany every two years. Programming is usually four days long and happens sometime during November. Alongside unparalleled business opportunities, electronica offers a support program unlike any other. There are incredible forums that each tackle the biggest challenges in a given field and present groundbreaking advancements in technology by famous experts. There's no denying that electronica is a powerhouse of an event and the most logical step to grow your business.
Business Potential
The product profile is truly all-encompassing. Buyers can discover the latest and best in nano-systems, brakes, hybrid assemblies, hybrid modules, EP monitors, MEMS, metrology, embedded systems, displays, semiconductors, sensor technology, electromechanics, power supplies, PCBs and other circuit carriers, and ED/EDA. KIOXIA Europe, Keysight Technologies, Degson, WAGO, congatec and Pico Technology are among the companies who have exhibited in the past. Exhibitors are quite well connected to buyers with considerable budgets and are able to enter new markets easily. Countries with the biggest numbers of visitors include Austria, Israel, China, Italy, France, USA, Russia and the Netherlands. Roughly 77% of all visitors are decision makers in some capacity, which means even stronger sales lead generation. The main industries represented are industrial electronics, the automotive industry and consumer goods electronics.
Did You Know?
We've already mentioned the supporting program. Let's take a deeper look into what that means. First, you have your choice out of several theme-oriented forums. The forums focus on IoT, Cyber Security, Embedded Systems, Power Electronics and Printed Electronics. There are presentations on new technologies as well as inspiring keynote speeches. If you want even deeper understanding of market trends and technologies, there are four conferences on Automotive, Embedded, Medical Electronics and Wireless. Of course, each edition has its own special shows and events. In the past these have been the CEO roundtable discussion, which feature top business leaders, and electronica Fast Forward, which gave the spotlight to innovators and startups.
Your Hotel Room in Munich
Travel 2 Fairs ltd offers you a way to do business travel that saves on your expenses and delivers comfort. Pick the hotels in Munich that perfectly match your needs – price, location, availability and star rank. You have the entire database of Travel 2 Fairs ltd at your disposal. It's simple to make your hotel booking for electronica and even better, we have the experience of working with larger groups. Book hotels close to Messe München in a matter of hours and enjoy a short commute. We're here to tell you the best public transport routes to take! Travel 2 Fairs ltd also assists when it comes to logistics. Clients come to us to book airport transfers (available upon arrival and departure) and reserve a rent-a-car.
Our visitors
for the event
Our
Clients