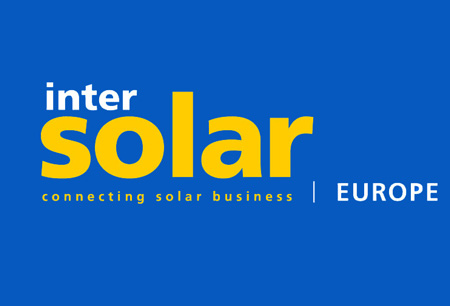 Intersolar Europe
(14 June 2023 - 16 June 2023 )
Location:
Germany , Munich
About the
event
Covid-19 Update
Intersolar Europe 2023 will take place between the 14th and 16th of June 2023. The event will be held as a live trade fair in Messe Munich. Currently, Germany does not have domestic Covid-19 safety measures in place. This is due to their removal in April 2022 because of the improved epidemiological situation. Yet, attendees will be highly encouraged to follow several recommendations. This will include upholding a social distance of 1.5 metres and performing regular hand hygiene. Additionally, participants will be encouraged to follow the coughing/sneezing etiquette. Due to Germany's travelling restrictions, attendees will have to present upon arrival 3G entry documents such as proof of recovery.
Calling Card
Intersolar Europe is among the important fairs for the international solar energy industry. Founded in 1991, the fair places a strong focus on areas such as photovoltaics and solar plants. It also emphasizes renewable energy integration solutions and grid infrastructure. It is the most essential industry platform for members of the industry, such as suppliers. This is because of the fair showcasing and reflecting the latest market developments. Intersolar Europe is one of Munich's leading events and takes place in Messe Munich.
Business Profile of the Event
Intersolar Europe is an international fair with a diverse audience. It attracts manufacturers, suppliers, service providers and distributors of PV solutions and products. Suppliers, manufacturers, service providers and distributors of ST products and solutions also attend. So do system integrators and providers of PV or ST systems.
The fair is the main meeting event for project developers and EPC contractors as well. Visitors can often find providers of grid infrastructure and renewable energy integration solutions. Many research and development, as well as certification institutes, attend the fair. So do associations or societies related to the industry. Because of its importance, the fair attracts many trade media and publishing representatives.
Members of the financial services sector likewise attend the fair. Intersolar is an event that receives visitors such as installers, and energy consultants. It also receives attendees such as investors analysts, architects, energy planners and integrators. Many utility companies, as well as government officials and important decision-makers, visit Intersolar. The fair is where companies such as Action Energie SRL, and Aerocompact GmbH meet.
What is New for Intersolar Europe 2021?
The 2021 edition of Intersolar Europe will have an extensive and interesting program. The support schedule will feature the postponed Off-Grid Conference, an online event. The Conference will include 3 sessions:
Rural Electrification – Experience and Perspectives
Off-Grid Innovation – Digital, Control & Monitoring Solutions
The Water-Energy-Food Nexus – A Technical Status Report
Each session will include speakers such as Volker Kormann.
One of the concurring events, EM-Power Europe, will have feature a new conference. The focus topic of the event will be "Toward a Climate-Neutral Europe". The topic will include subjects such as CO2 balancing, certification, and auditing. It will also concentrate on methods for reducing and neutralising CO2 emissions. Part of the focus subject will include implementing and planning renewable energy usage. Additionally, visitors will be able to gain insights into energy procurement. Completing the focus topic will be a discussion of financing/subsidy programs. The event will furthermore feature an extensive exhibition.
Intersolar Europe will also focus on two topics. The first is Start-ups @ The smarter E Europe and the second - PV Production Technologies.
The Intersolar Conference will once again take place during the fair. The Conference sessions will include:
A Strong Return - The Resurgence of the European PV Market
Performance of New System Designs
High-Level Industry Forum
Data-Driven Mitigation Measures in Advanced PV Plant Monitoring
The O&M Based Approach to Project Development
Solar Manufacturing in Europe is Back
Exploring the Limitless Versatility of Solar PV
Utility-scale PV and Electrical Energy Storage
Floating Solar Farms

Floating Solar Farms - Technical Aspects Above and Below the Surface
Vertical Farming and Renewables - The Nexus of Water, Energy, and Food
Leading the Charge: Electrical Energy Storage for Residential and C&I PV Systems
Floating Solar Farms
Agri-Photovoltaics - Harvesting the Sun While Cultivating Crops
BIPV Technologies and Business Models
Solar Forecasting - Every kWh Counts
Did You Know?
Intersolar Europe is an international fair that can help in achieving several goals. Among them is learning about new trends and innovations. The trade show can also help start-ups in gaining recognition. Both start-ups and leading experts can gain new connections at the fair. Intersolar Europe is additionally the location for making important purchases in the industry.
Intersolar Europe has an extensive and detailed program schedule. It includes many events of interest that can help attendees in achieving their goals. One of the main events is the smarter E Forum. The Forum takes place on all 3 days of the fair. It showcases aspects related to digitalisation, decentralisation, and renewable energy. The Forum features an internal program consisting of presentations and discussions.
Intersolar's program includes several notable award ceremonies. Among them is the Smarter E Award. The award acknowledges the achievements of innovators in the sector. The Award has two categories – Outstanding Projects and Smart Renewable Energy. Similar in intent is the Intersolar Award. The prize rewards the innovative efforts of solar energy companies in the PV sector. The EES Award acknowledges and rewards innovations in the energy storage sector. The trade show also includes the awarding of the Energy Transition Award. This award rewards 7 energy suppliers in Germany, Austria and Switzerland. The prize acknowledges the most successful integrations of energy transition technologies. The Award has 5 categories – Heat, Energy Efficiency, Electricity, Energy Transition and Mobility. Each category can have one or two winners.
The basis of Intersolar Europe's event program is the extensive exhibition. The event has 4 showcase segments. These are Solar thermal technologies, Photovoltaics, Solar plants, and Other. Each contains the following products and services:
Photovoltaic
Solar cells
Crystalline PV modules
Thin-film solar modules
Inverters
PV monitoring, measuring and control technologies
Building Integrated Solutions (BIPV)
Stand-alone systems, off-grid systems
Small solar devices
ICT, PV software
PV components (cables, connectors, junction boxes, etc.)
Mounting systems, installation aids
Tracking systems
Automotion technology
Monitoring and measurement
Materials and components

Manufacturing Equipment for ingots, wafers, etc.
Manufacturing Equipment for solar cells
Solar thermal technologies
Collectors, swimming pool absorbers
Building-integrated solutions (Facades, etc.)
Process heat
Engineering and design
Consulting
Research and development
Test institutes
Certification
State initiatives and public authorities
Trade media, publishing
Education and further training, training courses
Financial services, subsidies
Associations/societies
Intersolar Europe also features a conference in its program. The conference places focus on photovoltaics, smart energy technologies and energy storage systems. The conference consists of lectures focused on best practices, markets, and financing. Some lectures additionally emphasize new technologies. The event also includes sessions focused on PV power plants.
Intersolar can help professionals such as manufacturers, distributors, suppliers, and service providers. It can also help system providers and integrators as well as EPC contractors. Project developers and grid infrastructure providers can gain valuable insight at the fair. Additionally, certification and R&D institutes should opt to visit as speakers. So should energy consultants, utility companies, architects, and energy planners. Journalists and trade media professionals should consider visiting as well.
Start-ups can look forward to several events in Intersolar's program. Such include the Award Ceremonies, and the Start-ups @ The smarter E Europe.
Your Hotel Room in Munich
Invest in your business trip with hotel accommodation selected for your specific needs. Travel 2 Fairs Ltd works with you to send you hotels in Munich with an ideal location and price tag. You're able to select the hotel offers that work best for you and place you near Messe Munich for a quicker commute. We have long worked with large groups, so you can query for parties of twenty people and more. The entire registration process takes up to a day and you leave all details to us. Also, Travel 2 Fairs ltd assists with logistics as well. You can request a rent-a-car or an airport transfer in both directions, whether it is private or shared.
Logistics
Intersolar Europe is an annual fair that takes place at Messe Munich for 3 days. The international company Freiburg Wirtschaft Touristik und Messe GmbH & Co. KG organises the event. Intersolar Europe is accessible from 9 am to 6 pm for the first two days. On the third day, attendees can visit the fair between 9 am and 5 pm.
Messe Munich is a premier event venue that is easy to reach from different areas of the city. For example, you can reach the messe in 50 minutes from the international airport. Additionally, you can access the venue from the central railway station in 25 minutes. Messe Munich is close to nearby cities such as Freising. This allows you to access the venue before the beginning of the fair. For example, the travelling time from Freising to the messe is 35 minutes by car.
Munich is among Germany's largest cities. It is a large metropolis with an extensive public transport system. The city's network consists of metro lines, buses, trains, and taxis. Each district has links to the others that operate both night and day. Travelling from one district to the other can vary between 15 to 60 or 90 minutes. The city has accommodation and dining options for different budgets and needs. For example, visitors can find hostels, apartments, and hotels in the city and nearby areas. They will also find many restaurants, bars, bistros, and clubs in the metropolis. There are several neighbourhoods in which visitors should consider accommodation. These include the Altstadt (Old City), Maxvorstadt, Isavorstadt, and Haidhausen.
Audience and Statistics
Intersolar Europe is a high-profile event that tends to attract over 55000 attendees. For example, the 2018 edition received 1172 exhibitors and over 55000 visitors. Many countries send trade delegates to the fair due to its importance. Such include Austria, Belgium, China, Colombia, Denmark, Finland, and Estonia. They also include countries such as France, Germany, Greece, and India. Quite a few attendees visit from Italy, Russia, Switzerland, Turkey, the USA and the UK.
Attendants at the fair represent several sectors and industries. Among them are the energy, solar systems and solar technology sectors. they also include the trade media and media ones. Many attendees also come from the financial services sector. Visitors will often include members of the education and government services sectors.
Past Editions
2021 Edition
Intersolar Europe 2021 took place as part of the smarter E Europe Restart. Its hosting coincided with 3 other exhibtions: ees Europe, Power2Drive Europe and EM-Power Europe. All 4 of the trade shows took place as face-to-face compact exhibitions. Yet, despite the necessity to make the exhibition spaces more compact, the 2021 rendition of the fairs marked a successful restart for the industry. Intersolar Europe 2021 received over 450 exhibitors, and approximately 26,000 visitors. Ninety-three countries in total were present at the edition including Germany, Austria, China and others. Participants gave a positive review. This prompted organisers to proceed with the next edition.
2022 Edition
The 2022 edition of Smarter E Europe took place between 11.05.2022 and 13.05.2022. It was held at Messe Munich as a face-to-face event without Covid-19 restrictions in place due to their removal in April 2022. The edition featured a 33% increase in participant numbers. The event received 1,356 exhibitors from 46 countries on 132,000 m2. Their solutions were examined by over 65,000 visitors from 149 countries.
701
international exhibitors
86,000
sq m of exhibition area
24,000+
international visitors
Our visitors
for the event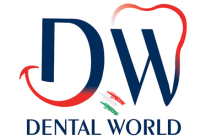 Claudia De Nicolo
Best Western Hotel Domicil
IDS
Everything was good. We were satisfied with our stay at the hotel. Thank you.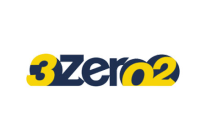 Tess was very helping and it was a pleasure to work with her. The hotel was very well located as per my request (few minnutes walk from the IBC exhibition), altough the rooms were not very clean and the hotel in general was a little bit scruffy, breakfast was very poor and price was quite high (200€ per night). Also, the room price was not refundable when we had to cancel one night, even if we informed the hotel 6 days before the booking.
Anyway, Tess offered a very good service, she followed up every step of our booking, and we really appreciated it. We surely recomend the Go Fair Ltd service ... By the way, we absolutely do NOT recommend Hotel Sander in Amsterdam.
Thanks Tess for your support!
Ilaria

Elisenda Pla
Grand Palace Hotel Hannover
It is a pleasure to write a short comment about GoFair company (Ms. Tea Nilsson).
We are very pleased for the service and attentions received during the last month referring our accommodation requirements in Hannover during EUROTIER show 2014. The hotel (Grand Palace Hannover) was excellent as it is close to the city center and not very far from the show. Nice rooms and big enough. Moreover, the service offered by GoFair was very efficient and Ms. Nilsson always tried to solve our doubts or inconveniences.
We are very satisfied and we will contact them again for future events.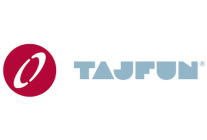 It was very nice. We enjoyed our stay at the hotel. The food was great. The rooms were very clean. The hotel was nice. The town was nice. Everything was great. Thank you very much.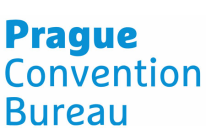 Marketa Rutova
Ibis Hotel Frankfurt City Messe
Dear Go Fair Team (namely Ms Tea Nilsson),
Thank you for all your support. Your reminders and detailed information about the reserved accommodation sent were very much appreciated especially before the show (IMEX Frankfurt 2014) being busy with plenty of other detailes.
Thank you and we will get back to you again.
Best wishes,
PCB Team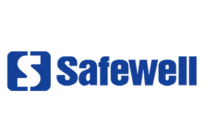 The Hotel which Mrs. Megan booked for me is very nice. Hope to keep in touch with her next year. And she give me the service really very very quickly, I even can`t feel the time difference between European and China.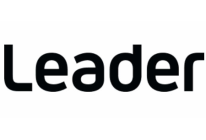 Megan was very helpful in finding rooms for our team for the trade show. She was very clear and understood our needs. Even with our last minute changes, she was able to accommodate our requests perfectly.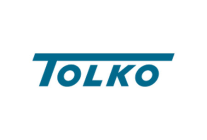 This hotel was in a great location, very close to the main train station.
There are tons of restaurants and sight seeing opportunities within walking/biking distance. The value/price was much better than the hotel I stayed at 4 years ago when I attended the Ligna show.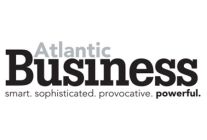 Hi Tess,
My biggest complement that I can give Go Fair Ltd is that I will continue to use your services. Thank you for all your kind attention in the past and I`m looking forward to working with you in the future.
Hubert Hutton Publisher,
Atlantic Business / Natural Resources Magazines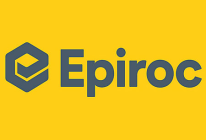 Ms. Ann-Sofie Lundberg
ibis budget Muenchen City Sued
Bauma
Hello Simon,
Thank you for calling, and thank you for sharing your contact!
We are satisfied with the hotel, clean rooms, friendly staff and good breakfast. Not far from the exhibition area, and a quiet place. Everything was handled smooth, good service.
Best regards,
Ann-Sofie Lundberg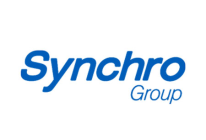 Maribel Mendoza
Standing Hotel Suites by Actisource
Dear Megan,
Thank you very much for your kind message. Everything went fine at Interpack, thank you. For the moment we do not have any Exhibition this year and the one planned for 2015 is in Barcelona, so we will not need any hotels. Nevertheless, I will get in touch with you when we have to look for hotels abroad for exhibitions.
With best regards,
Maribel Mendoza Sales Department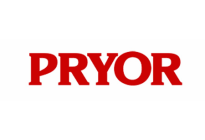 Dear Megan,
Thank you very much. Everything was good. We were pleased with the accommodation and the convenient location, and the landlord's contact person was really friendly and helpful. One thing to mention is that we were unaware that a €500 cash deposit was required on check-in.. Anyway, we were happy over all, so thank you again.
Kind regards,
Rachel
Our
Clients