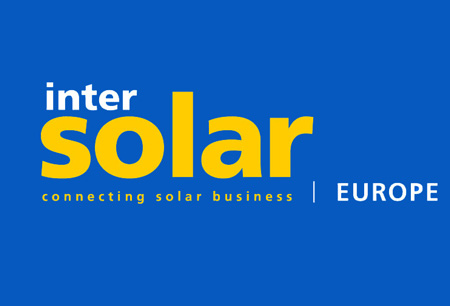 Intersolar Europe
( 6 October 2021 - 8 October 2021 )
Location:
Germany , Munich
About the
event
COVID Update
July is no longer a feasible or safe option to hold Intersolar Europe 2021. In fact, The smarter E Europe event portfolio (ees Europe, Power2Drive Europe and EM-Power Europe) are moving to early October. This postponement. comes at the heels of government bans on trade fairs in Germany and the new dates are set for October 6th – October 8th, 2021.
Messe München in Munich is hard at work to incorporate the best coronavirus protective measures. Solar Promotion GmbH and Freiburg Wirtschaft Touristik und Messe GmbH & Co. KG have also announced that there's going to be a digital event taking place on July 21st – July 23rd instead branded as The smarter E Industry Days.
In the context of current environmental concerns where energy production is concerned, the solar industry is where the attention of countries shifts. Intersolar Europe places a strong emphasis on renewable energy and reveals technologic innovations in the field of photovoltaics. An in-depth program is going to be featured at the annual international trade show in Munich, Germany and in terms of technology, trade visitors have access to the full product spectrum. Let's review – energy storage systems, PV production technologies, renewable heating and green technologies. What are the biggest draws to attract exhibitors to this show floor?
Let's begin with the obvious – more than 50,000 professionals in the industry make it a point to attend including certification institutes, research institutes, government officials and associations;
The brand carries a certain weight considering it has fostered successful satellite events in San Francisco, Mumbai, Beijing and São Paulo;
The Intersolar Europe conference is one of the most visited with 1800 visitors and some 250 speakers involved.
Today is the day you should secure your hotel booking online and if you're looking for hotels close to the Messe München, Travel 2 Fairs ltd is the place to find great prices! Business travel can be overwhelming to plan on your own, especially if you're not familiar with a city as large and modern as Munich. But our service simplifies the registration process – all you've to do is send us a budget and how many beds you need. It takes us a day to locate hotels in a strategic location that are comfortable and inexpensive. We know how to work around a smaller budget and accommodate the need for groups that exceed twenty people. In addition to the top hotel prices for Intersolar Europe, we send clients the fastest public transport routes. Additional services at your disposal include car hire and airport transfers.
701
international exhibitors
86,000
sq m of exhibition area
24,000+
international visitors
Our visitors
for the event
Our
Clients