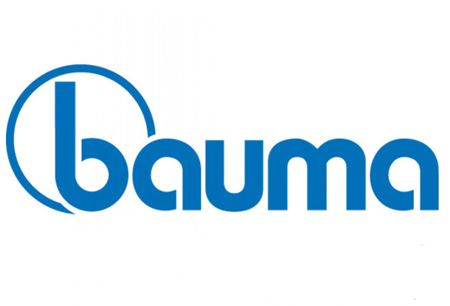 Bauma 2025
( 7 April 2025 - 13 April 2025 )
About the
event
Update
Bauma 2025 will occur at Messe Munich between the 7th and 13th of April 2025. The event will take place as a live trade exhibition without strict coronavirus safeguards. The safety measures have been removed due to the country lifting its restrictions.
Preface
Founded in 1954, Bauma is a trade show of prime importance to the construction industry. It serves as the central exposition epicentre for novel solutions and new trends. It, furthermore, acts as the primary conference location for forming new partnerships. Bauma is also the leading event for experts opting to expand their specialist knowledge and overview the industry. Bauma occurs once every three years at Messe Munich in Germany. Because of its significance, the trade fair receives professionals such as leading manufacturers, market representatives, key players, experts, and trade journalists. Various professional associations, universities, and students additionally visit the event. Many management staff members attend Bauma. Such include business, company, and plant management. Bauma is an international fair that receives a large group of professionals. For instance, one of its iterations featured 623 702 participants. More than 200 countries, such as Italy, China, the USA, Australia, and Norway, attend the trade show.
About Bauma in München
Professionals can complete various objectives via the event's diverse activity programme. Among the pre-eminent sub-events is the comprehensive exhibition. It presents the whole industry value chain via four exhibition sectors. Bauma also features other valuable sub-events. These include the "THINK BIG!", the Bauma Forum, the Bauma VR experience, and the Bauma LAB0. Start-ups should not overlook the International Bauma Innovation Award. Often, Bauma's editions feature theme days. These are days of the event focused on one or more trend themes. For instance, one of the renditions featured a zero-emissions theme day.
Many leading brands attend the fair. These include:
ABB AG;
ADLER;
Adolf Würth;
Alois Kober GmbH;
Alfred Kärcher;
BNP Paribas;
Bobcat;
Bosch;
Caterpillar;
Continental;
DAF Trucks;

Daimler Trucks;
Fenner Dunlop;
Goodyear;
Hexagon AB;
Honda;
Husqvarna;
Hyundai;
John Deere;
Kawasaki;
Komatsu;
Lanxess;

Liebherr;
Rolls-Royce;
Saint-Gobain;
Scania;
Schenker;
Siemens;
Stihl;
Thyssenkrupp;
Webasto;
Weber;
Zeppelin.
Several industries and sectors take part in the event. Among them are the building technology and machinery and interior construction sectors. The construction, steel and mining industries attend the fair.
Bauma Accommodation
Procure suitable accommodation for Bauma before all the good deals are taken with Travel 2 Fairs Ltd. All that is necessary is to inform us about the number of rooms you need, how much you wish to spend, and your desired location. Travel 2 Fairs Ltd manages the rest. Reserve lodgings adjacent to Messe Munich and gain valuable access to public transport. We can advise you on the best routes to take to the venue. Aside from affordable hotel accommodation for exhibitions, we also provide transport services. One way to travel to your hotel is to have a rent-a-car wait for you at the airport. Another is to schedule an airport transfer in both directions.
Event information may need to be updated because of the coronavirus pandemic. More information is available from the organiser.
Past Iterations
Bauma 2019
The 2019 edition of Bauma was among the most successful renditions. It featured 3,702 exhibitors, with 66% of them coming from abroad. A total of 620 000 visitants attended, examining wares on 614,000 m2 of exhibition space. More than 200 countries visited the live exhibition hosted between the 8th and 14th of April 2019.
Bauma 2022
Bauma München 2022 greatly surpassed the expectations of the construction and mining industries. It took place as a hybrid event, comprising a live aspect in Messe Munich and a digital platform. The iteration was held between the 24th and 30th of October, 2022. The live segment of Bauma 2022 München did not incorporate coronavirus safeguards. This was due to Germany lifting the restrictions related to the pandemic. This was quite welcome for the approximately 3 200 exhibitor firms from 60 countries (65% were from abroad) and more than 495 000 visitants from over 200 nations (50% were from abroad).
614,000
sq m of exhibition area
200+
represented countries and regions
Our visitors
for the event
Our
Clients