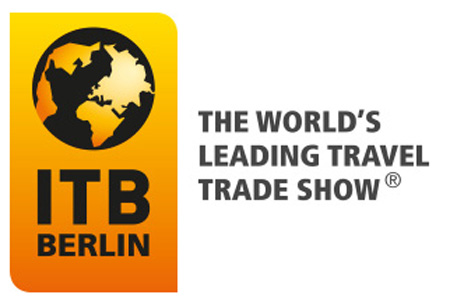 ITB Berlin 2024
( 5 March 2024 - 7 March 2024 )
About the
event
Update
ITB Berlin 2024 will occur between the 5th and 7th of March 2024 in Messe Berlin alongside ITB Berlin Convention. Attendees should note that they will not be asked to adhere to coronavirus safeguards. This is because of the country countermanding its pandemic restrictions.
Preface
ITB Berlin (Internationale Tourismusborse Berlin) is one of the largest and most pivotal trade fairs for the tourism and HoReCa industries. It is an annual trade show founded in 1966 that serves as a central B2B platform. It presents the latest services, products, and popular destinations. This includes hospitality packages, holiday properties, and over 180 travel locations. This allows ITB Berlin's attendees to prepare for the upcoming tourist seasons by learning about the latest market-driving forces, innovations, and business opportunities. The event welcomes more than 160 000 visitants and approximately 10 000 exhibiting firms, including around 1 000 leading buyers. They network, present new products, conduct business and expand their specialist knowledge on an event area of 160 000 m2.
About ITB Berlin
The ITB Berlin event receives participants from the tourism, HoReCa, and
incentive travel
sectors. Additionally, members of the transport and aviation industries attend the event. So do the media and event organisation sectors.
The ITB Berlin agenda features various showstoppers. These include the exhibition, which enables the overview of numerous hotels, holiday properties, travel packages, destinations, and types of tourism. Examples include adventure travel, business travel, medical tourism, and others. Additionally, the fair presents career and education opportunities via the ITB Career Center. Participants should also not overlook the ITB Berlin Awards, including the ITB Book Awards and the Destination Awards, as they grant recognition. The ITB MICE Forum is a must-attend for participants seeking to expand their knowledge.
ITB Berlin's exhibitor list features various leading enterprises. Examples include:
Accor Hotels;
Airbnb;
Aegean Airlines;
Cvent;
Hilton;
Grand Hyatt;
Lufthansa Group;
Adobe Rent a Car;
Air India Limited;
AUDI AG;
Berlin Airport;
Bhutan Wind Horse Tours;
Booking.com;
BWH Hotel Group®;

Cosmopolitan Hotels;
Swarovski Kristallwelten;
Disney;
DoubleTree by Hilton;
Expedia Group;
Feline Holidays A/S;
Finnair;
Düsseldorf Airport;
Frankfurt Airport;
Golden Tulip;
Hilton Worldwide;
Hyatt Regency;
Iberostar Hotels;
IHG Hotels & Resorts;

InterContinental;
interCaribbean Airways;
JW Marriott;
Kempinski Hotel;
Le Meridien;
Leonardo Hotels Group;
Maritim Hotels;
Marriott International;
Meininger Hotels;
MGM Resorts;
Qantas Airways;
Qatar Airways;
Radisson Hotel Group;
The Ritz-Carlton.
ITB Berlin Accommodation
Procure suitable accommodation for ITB Berlin with Travel 2 Fairs Ltd.
All that is necessary is to inform us about the rooms you need, how much you wish to spend, and your desired location. Travel 2 Fairs Ltd manages the rest. Reserve lodgings adjacent to Messe Berlin. This will improve your commuting time by gaining invaluable public transport access. We can inform you of the top-quality routes to take to the locale. Apart from reasonable lodging accommodation for expositions, we similarly supply transportation services. One travel method to your hotel is to have a rentable car expecting you at the airport. Another is to schedule an airport transfer in both directions.
Event information might be outdated because of the coronavirus pandemic. More information is available from the organiser.
Past Iterations
ITB Berlin 2022
The 2022 edition of ITB Berlin occurred as a digital event between the 8th and 10th of March 2022, with a Digital Business Day on the 17th of March 2022. The event was hosted on itb.com with the aid of Messe Berlin. The edition took place as a digital trade exposition due to the pandemic. The edition featured 223 speakers, 450 correspondents from 30 countries, and 60 700 visitants from 125 nations. 2 500 buyers from 96 countries attended the Digital Business Day.
ITB Berlin 2023
The 2023 iteration of ITB Berlin received approximately 5 500 exhibiting firms from 161 nations and 90 127 visitants from over 180 countries. This includes 1 300 ITB Buyers' Circle members, with 70% travelling from overseas. 3 000 correspondents, 333 travel blog experts and 400 international lecturers additionally attended.
160,000
sq m of exhibition area
Our visitors
for the event
Our
Clients