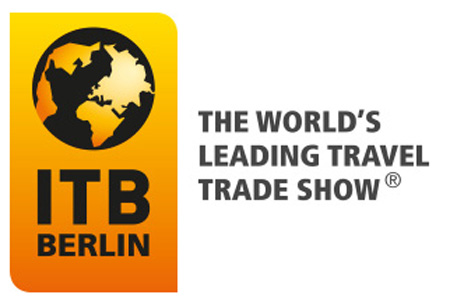 ITB Berlin
( 9 March 2022 - 13 March 2022 )
Location:
Germany , Berlin
About the
event
COVID Update
Due to the pandemic situation in Germany, ITB Berlin has pivoted to an online conference for its 2021 edition. The digital ITB Berlin passed with flying colors and set the foundation for the full return of the tourism trade fair in 2022.
Messe Berlin GmbH is preparing to jumpstart the travel industry in a climate shaped by worldwide COVID-19 pandemic restrictions. ITB Berlin 2022 will mark an important return to in-person trade shows, which are still incredibly relevant as driving forces of sales and market trends. Messe Berlin will host ITB Berlin from March 9th until March 13th amidst strict COVID-19 protective measures.
Calling Card
ITB Berlin positions itself as a market leader for the tourism sector in Europe. It's certainly earned its reputation due to its size and relevance as a source for information and offers on destinations all over the world. The international trade fair represents every type of interest in the travel sector and it's why organisers continually report ITB Berlin keeps on growing and growing with each new edition. Editions are scheduled annually and usually take place at the start of March, which is also when the travel season begins traditionally. Based in Berlin, ITB Berlin operates from Berlin ExpoCenter City. Thanks to its popularity in Europe, ITB Berlin has successfully grown as a brand and established satellite events in China, India and Singapore.
Business Profile
ITB Berlin makes for a solid investment no matter where on the travel map you're positioned. The exhibition grounds space for all types of tourism offers and destinations – cruises, cultural tourism, LGTB tourism, wellness tourism, youth tourism, medical tourism, business tourism, adventure travel and so much more. Yes, there are a lot of exhibitors, but also a lot of visitors both trade and end consumers. In the past, ITB Berlin has generated sales equal to over 7 billion Euro. In terms of audience, it's worth noting more than two thirds are industry professionals, which makes ITB Berlin a perfect networking platform. You're able to generate sales lead through the ITB Buyers Circle, where you get to meet tour operators, hotel enterprises, tourist organisations, advertising agencies, traffic carriers and travel agencies.
Did You Know?
One of the major strengths of ITB Berlin is its convention program, which gives the platform and the resources to professionals to get acquainted with industry news, learn about trends and receive valuable market insights. If there's a rising new destination, you're going to hear about here. If there is a type of travel experience customers can't get enough of or is picking up buzz, this is the place you'll learn it. Over the course of ITB Berlin, about 150 events will take place from talks to press conferences, from exhibitor presentations to panels. There's ample programming available for any and every sub-sector in the travel industry.
Your Hotel Room in Berlin
Get hotel accommodation for ITB Berlin with a single consultation from Travel 2 Fairs ltd. We're veterans when it comes to accommodation for exhibitions and know how to service any budget. You have your choice between hotels, hostels and apartments all over Berlin. All you have to do is give us a price. Book hotels near Berlin ExpoCenter City in your preferred price range and enjoy short commuting times as we guarantee good access to fast public transport connections. After getting your hotel reservations for ITB Berlin, think about how you'll get around Berlin. Travel 2 Fairs ltd often assists clients with airport transfer services upon arrival and departure. You can also consult with us on getting a rent-a-car at a fair price.
160,000
sq m of exhibition area
Our visitors
for the event
Our
Clients