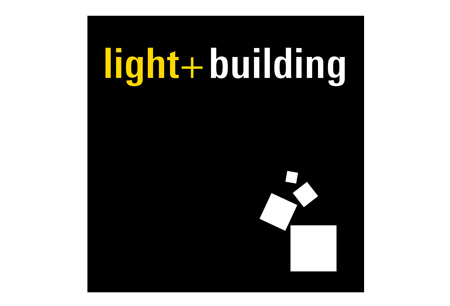 Light + Building
(13 March 2022 - 18 March 2022 )
Location:
Germany , Frankfurt am Main
About the
event
Light + Building, the leading trade fair for lighting and building services technology, is already in its planning stages for its 2022 live edition. The international trade show will touch ground on March 13th in Frankfurt, Germany and run until March 18th. This is following the event's 2020 cancellation due to the coronavirus pandemic. Messe Frankfurt, in its role as organiser, confirms the lighting trade show will return in full force as a physical event, because nothing can come close to the effectives of trade shows in conducting business. The exhibition grounds will implement the latest COVID-19 prevention measures to secure the health and wellbeing of exhibitors and trade visitors alike.
Calling Card
Find a strong community in the lighting and intelligent building design sectors at Light + Building, which has consistently outperformed its previous editions and continues to cement its relevance in the industry. Frankfurt, Germany is the home base for the international exhibition, which runs out of Messe Frankfurt for over six days. It's enough time to fully connect with your target audience, build new relationships and connect with new partners. Editions are held once every two years and are a potent meeting point for a number of related industries in engineering and construction. The opportunities to build a brand reputation at Light + Building and you're also able to experience the entire spectrum of innovations. Exhibitors have much success with product launches as a way to get their foot in new markets.
Business Potential
Light + Building is invested fully into the entire value chain of products, which is why it's such a powerhouse of a procurement platform. The exhibition halls are lined with electronic components, façade technology, daylight technology, ventilation systems, glazing, lamps, LED lighting, air-conditioning, broadband distribution technology, photovoltaic systems and reception antennae. Among brands often spotted are ATEA, Karizma Luce, Ningbo Kanghui Lamps, Virtual Extension and KEBA. As an exhibitor, you are in a favorable position to convert sales leads, because there's always fresh faces in attendance. Last edition two in every five people were at Light + Building for the very first time. So who do you get to meet? The professional crowd comes from all over - investors, architects, engineers, retail suppliers, planners, operators and wholesalers.
Did You Know?
Light + Building is always at the cusp of something new. Technology progresses at an accelerated pace so where else do you get to learn everything about 'smart metering' and 'smart grids'. Each edition has a core of main themes and topics that dictate programming and proceedings. Recent themes involve energy management, connected security, smart urban and advanced e-charging infrastructure. There's also a specialized platform for connected security technology. Smart homes have to come with smart security and Intersec Building creates the right environment to educate yourself and network with others. Last but not least, take advantage of digital resources at Building Technology Experts. Interviews, discussions and more are made available as podcasts.
Your Hotel Room in Frankfurt
Travel 2 Fairs ltd offers flexible hotel services for Light + Building for every group size. You can be travelling with a few people or arrive with a large group. Either way we book your hotel stay early and send you the best deals in Frankfurt. You don't pay a small fortune to book hotels close to Messe Frankfurt. Book hotels right next to the exhibition grounds and enjoy a short commute. Your comfort matters to us! We work with budget hotels and can accommodate a smaller budget. Want to upgrade your work trip even more? Travel 2 Fairs ltd has you covered. Clients come to us to book airport transfers upon arrival and departure. We're also available for rent-a-cars.
256,400
sq m of exhibition area
1894
international exhibitors
115,103
international visitors
Our visitors
for the event
Our
Clients