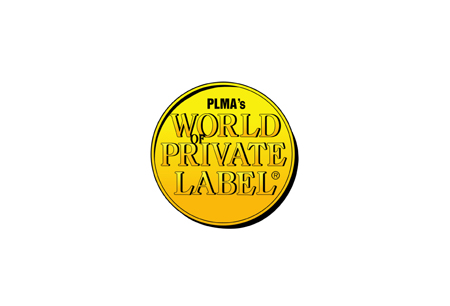 PLMA
(23 May 2023 - 24 May 2023 )
Location:
Netherlands , Amsterdam
About the
event
Covid-19 Update
The international trade fair for the private labour sector will return to the RAI Exhibition Centre as an in-person event in 2023. The new dates have been set for May 23rd — May 24th 2023. The venue will not feature strict Covid-19 safety measures due to the lifting of the respective national regulations in 2022. Attendees should note that they may have to present 3G entry documents upon arrival, depending on their country of departure.

PLMA – A Brief Introduction
The private label industry in Europe all come together to strengthen business relationships, attract new buyers and take notes on the latest market developments at PLMA based in Amsterdam, The Netherlands. The international trade show is a mainstay at Amsterdam RAI every May and attracts a large audience. Each edition draws in more than 15,000 trade visitors and organisers report that this number is on a continuously upward curve. Exhibitors reach as many as 2700 and counting. For a chance to be a part of the wider industry conversation, at PLMA is where you need to have a trade stand.
An Industry Profile
The private label market has always been the playing field of retail buyers and as an exhibitor, you are in the perfect position to come in touch with discount stores, specialty stores, supermarkets and hypermarket, drug stores and department stores. Their goal is to survey the landscape and enjoy the full breadth of products on display be they food products (produce, canned goods, drinks and ready-to-eat products) or non-food products (hobby and ceramics, health and beauty, household and kitchen). PLMA also organises seminars with experts and give exhibitors a chance to fight for recognition at the "Salute to Excellence" Awards, which highlight innovative products across multiple categories.
Travel 2 Fairs Takes You There
Book hotels for PLMA ahead of time and at the rates you want, rather than the hotel rates available at the last minute. Travel 2 Fairs ltd identifies the best deals on the market and makes sure your online hotel booking for PLMA is within your price range and close to Amsterdam RAI. It takes roughly a work day from initial consultation to finalizing your reservation thanks to the efforts of your very own personal travel assistant. Travel 2 Fairs ltd has had experience servicing solo travelers as well as groups of more than twenty people.
Past Editions
2022
The 2022 edition of PLMA took place as a live event between 31.05.2022 and 01.06.2022. It was held in the RAI Exhibition Centre amidst the absence of Covid-19 safety measures due to the lifting of the related domestic restrictions. The event received over 14,000 visitors and users from 120 countries. It additionally featured 2,500 exhibitors from more than 70 nations on 42,000 m2 of event spaces.
Our visitors
for the event
Our
Clients