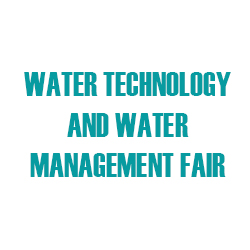 WATER TECHNOLOGY AND WATER MANAGEMENT FAIR 2023
( 6 November 2023 - 9 November 2023 )
About the
event
Update
The 2023 edition of the WATER TECHNOLOGY AND WATER MANAGEMENT FAIR will be held between 06.11.2023 and 09.11.2023. The hosting location of the event will be the Amsterdam RAI in the Netherlands. The hosting venue will have the latest Covid-19 prevention measures for the live exhibition. Currently, safety precautions are being discussed. The possible ones to be included will be the 3G entry policy. Attendees will be required to show before entry documents such as negative test results. Such paper must also be shown upon arrival in the Netherlands.
Introduction
Water scarcity, water mismanagement and pollution have been causing concern all around the globe about water shortages and scarcity. Amsterdam, Netherlands is currently staging WATER TECHNOLOGY AND WATER MANAGEMENT FAIR – the international exhibition for tackling everything from drinking water to wastewater. Starting November 5th to November 8th, there are going to be close to 800 exhibitors displaying technological innovations and solutions in the industry. Attendance also boasts numbers in the thousands, making it imperative to get a hotel booking online as soon as possible. Make superior savings on room rates with Travel 2 Fairs Ltd!
Travel 2 Fairs Ltd introduces an easier and more efficient way to plan your business travel without doing any of the work. The service gives you access to hostels, apartments and hotels in Amsterdam at every price point and location. Whether you want to make an impression or keep expenses low, wish for a central location or a peaceful spot in a residential district – our team makes it happen. Deals come in a day, so you focus on WATER TECHNOLOGY AND WATER MANAGEMENT FAIR, which in addition to networking micro-events boast a diverse, energetic program. On the itinerary are the Aquatech Innovation Awards, Storm Water Pavilion and BlueTech Innovation Pavilion.
Past Editions
2021 Edition
WATER TECHNOLOGY AND WATER MANAGEMENT FAIR 2021 took place between 02.11.2021 and 05.11.2021. The event was held in a face-to-face format at the Amsterdam RAI amidst strict Covid-19 prevention measures. This included the implementation of the 3G entry policy according to which participants had to present before entry documents such as negative test results. A total of 17,949 participants attended the edition representing 106 countries.
Our visitors
for the event
Our
Clients