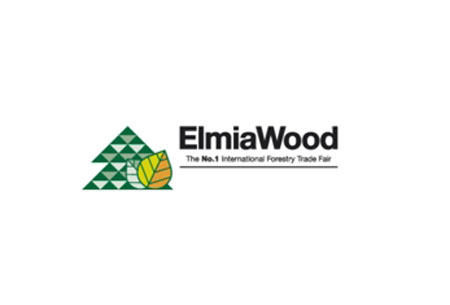 Elmia Wood
( 2 June 2022 - 4 June 2022 )
Venue:
Elmia Exhibition Centre
Location:
Sweden , Jönköping
About the
event
Covid-19 Update
Elmia Wood 2022 will take place between the 2nd and 4th of June 2022. The format of the event will be face to face with a strict Covid-19 prevention plan in place. The event will take place at the Elmia Exhibition Centre's forested venue in Jonkoping. The prevention plan will include several safety measures:
Attendees should attend the fair when in perfect health. Should they show flu-like symptoms, they will be kindly asked to remain at home or in their hotel room.
Indoor areas and certain outdoor ones will include signs with the preventive measures. This includes frequent handwashing, social distance regulations and others.
Attendees must always wear masks in indoor areas. They do not need to wear them in outdoor areas. The areas where masks are mandatory will include a reminder sign.
Restrooms, information desks, catering areas will include disinfectant dispensers.
Public areas, in particular indoor ones, will receive frequent cleaning.
Social distancing is applicable in indoor areas and demonstration zones.
Calling card
Founded in 1977, Elmia Wood is the leading trade show for the forestry sector. It gathers in one location forest owners, contractors, and forestry administrators. Elmia Wood serves as the central hub for the development of ideas, as well as conducting business. The fair takes place within the forested section of the Elmia Exhibition Centre. This allows showcasing forestry machines, technologies, and tools in their natural environment.
Business profile of the event
Elmia Wood is an international trade fair that serves as the meeting hub for the forestry sector. It is the event where forest owners, contractors, forestry administrators gather. The fair furthermore gathers in one place lumberjacks, forest officers and rangers. Woodland officers and managers, arborists, silviculturists also attend the trade show. The fair is the location where companies such as John Deere, Komatsu and Ponsse exhibit.
What is new for Elmia Wood 2022?
The theme of the trade fair for 2022 will be "the value of the forests". The theme will focus on the importance of forests.
Did you know?
Elmia Wood is a trade show that can help attendees in completing several goals. These include conducting business onsite and networking. This is due to the fair's exhibition, where attendants can examine forestry machinery. The trade show can also help professionals in gaining recognition. This is due to the fair placing a strong focus on innovations and expansion.
Elmia Wood has a comprehensive support programme. It includes the exhibition with its live demonstrations within the timber forest. This allows professionals to showcase their latest tools, technologies, and machines to visitors. These include forestry administrators, contractors, and forest owners. The exhibition allows such attendants to see in action the latest forestry solutions. The exhibition is in the Forestry Machines zone.
Elmia Wood's programme also provides opportunities to expand one's specialist knowledge. This is due to the fair featuring focus zones where attendees can network or hone skills. Among the zones of focus is Wood Working. It is an area where attendants can examine or take part in woodworking in real-time. This includes operating or observing chainsaws and sawmills.
Another zone of interest is the Drone Zone. It is an innovative location where professionals can show or examine the latest UAVs. This allows attendees to learn to operate or test drones. Such skills are valuable as drones are a vital tool in the protection and management of forests.
Attendees can opt to gain recognition via the Elmia Wood Innovation Awards. The Elmia Wood Innovation Awards laud forestry sector innovations that cause significant improvements. Such include the development of novel technologies or tools. Each nomination undergoes a thorough and careful examination. This includes checking if the nomination is both novel and new to the market. Also, it must have a high innovation value and high productivity. The Awards include a gold and silver variation.
Elmia Wood is a trade show that is a must-attend for forestry sector professionals. These include forestry managers, administrators, and contractors. Harvesting foresters, arboriculture consultants, forest officers and rangers should also consider attending.
Your Hotel Room in Jonkoping
Invest in your business trip, with hotel accommodation selected for your specific need. Travel 2 Fairs Ltd works with you to send you hotels in Jonkoping with an ideal location and price tag. This allows you to select the hotel offers that work best for you. Such as placing you near Elmia Exhibition Centre for a quicker commute. We have long worked with large groups, so you can query for parties of twenty people and more. The entire registration process takes up to a day, and you leave all details to us. Also, Travel 2 Fairs ltd assists with logistics as well. You can request a rent-a-car or an airport transfer in both directions, whether it is private or shared.
Logistics
Elmia Wood is a quadrennial fair that takes place for 3 days at the Elmia Exhibition Centre. Elmia AB organises the event, with visiting hours for the first 2 days being between 9 am and 5 pm. For the final day of the fair, attendants can visit between 9 am and 4 pm.
The outdoor forest section of the Elmia Exhibition Centre is close to Jonkoping. It is a venue that is easy to access by car or taxi due to its proximity to the city's main transport hubs. Both the Jonkoping Airport and Resecentrum are a 30-minute car journey from the venue. The venue also organises shuttle buses for attendees of the fair.
Jonkoping is a tourist city within Sweden with a convenient public transport system. It includes within the city train and bus connections which make travelling easy. The public transport system also has intercity links. Jonkoping is a city with plentiful accommodation options. This includes hotels, apartments, and in some cases, cottages close to the outskirts. Hostels are also available in some districts of the city.
Jonkoping additionally provides ample dining options suitable for different budgets. These include restaurants, delicatessen shops, cafés, and farm shops. Also, you can opt for catering at the venue, which provides both indoor and outdoor eateries. When staying in the city, you should opt to stay in districts such as the city centre.
Audience and Statistics
Elmia Wood is an international trade show with a high level of attendance. Its 2017 edition, for instance, included 555 forestry sector exhibitors. The exhibitors showcased 143 large forest machines on 7 kilometres of woodland. The edition received over 41000 visitors from countries such as Denmark, Finland, Iceland, and Norway. Additionally, the UK, Colombia, the USA, the Netherlands, and China also attend the fair.
Past editions
Elmia Wood's editions often feature new additions to the support programme. Its 2017 edition for instance featured the adding of three new demonstration zones. These included a 7-hectare arena for the final tree feeling. At the zone, leading manufacturers demonstrated their harvesters. This allowed attendees to compare and observe different models and brands. Another innovative zone was the Load & Transport. It was a zone dedicated to logistics within the forestry sector. Such included forest road maintenance and construction products and services. It also showcased transport solutions for forest raw materials. Attendees could additionally observe timber handling at terminals or wood yards. The Drones Zone also debuted in the 2017 edition.
50,000+
trade visitors in total
215,000
square m of exhibition space
Our visitors
for the event
Our
Clients