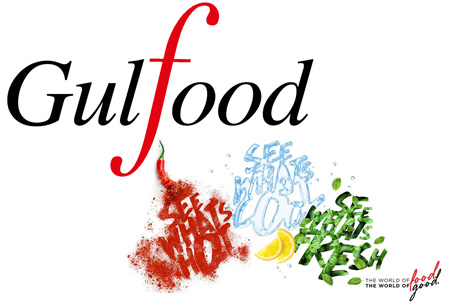 Gulfood Exhibition
(13 February 2022 - 17 February 2022 )
Venue:
Dubai World Trade Centre
About the
event
We confirm Gulfood 2021 is going to take place February 21st until February 25th at Dubai World Trade Centre as a physical event. Organisers have shared they want to support the industry and promise thorough sanitation at the exhibition grounds and protective measures.
Calling Card
When you cross international flavors with world-class businesses, the result is Gulfood. Gulfood is the largest food and hospitality event in the world. There is no better chance for the professional working in the food industry to connect with industry peers, learn of new innovations and techniques in cooking and marketing strategies, purchase new equipment and fittings, participate in prestigious competitions, learn the latest industry trends, and of course, taste all the glorious dishes of the world. Gulfood has been held annually since 1987 in sunny Dubai in the United Arab Emirates, a buzzing cultural hub and gateway between the East and the West. February is when the Dubai World Trade Centre usually sees an influx of trade visitors coming to sample over 120 global cuisines.
Business Profile
An international exhibition as big as Gulfood will naturally draw top industry professionals and players from all over the globe such as hoteliers, restaurant owners, chefs, food scientists, manufacturers, wholesalers and retailers, food critics, and so much more. In previous editions exhibitor list included Del Monte, Nutrino, Kamila Chocolate, La Mole - F.lli Milan S.r.l., Maison Gourmet General Trading LLC, Malde Kara Sas, Pizzoli S.p.A., RoboLabs, and thousands more! Gulfood's product range encompasses health foods, beverages, dairy, oils and fats, grains and cereals, meat and poultry, and spices.
Did You Know?
Dubai is just re-opening to tourists and other foreign visitors, so you can rest assured that strict health and safety protocols will be in place for the duration of Gulfood. One may safely enjoy Gulfood's offerings such as the new hydroponic Zen Café full of homegrown products. The Innovation Awards attracts over 300 entries across the industry. It is judged by world-renowned experts and recognizes business innovations over the past year. The Innovation Summit is a must-see multi-track conference that keeps the discourse going on product innovation, consumer trends, and industry success cases. Aiming to connect newcomers in the food and beverage business with potential clients, partners, mentors, and government agencies is the Startup Programme. Competitions abound at Gulfood. Examples include Tastes of the World and the Gulfood International Culinary League, both of which are studded with culinary theatrics, Michelin-star chefs, and delicious food.
Your Hotel Room in Dubai
We at Travel 2 Fairs ltd take pleasure in making you as comfortable as possible during your business trip. It only takes one consultation! We'll then book you with the best hotels at amazing discounts near the Dubai World Trade Centre within one business day, all within your stated price point. If you're traveling in a group of more than 20 people, Travel 2 Fairs has you covered there as well. We're experienced with large groups. You can also count on us to provide additional logistical services, whether you are in need of an airport transfer both when arriving or departing from Dubai or if you'd like a rent-a-car for the duration of your trip. Airport transfers can be shared or private at your preference.
120,000
sq m of exhibition area
Our visitors
for the event
Our
Clients