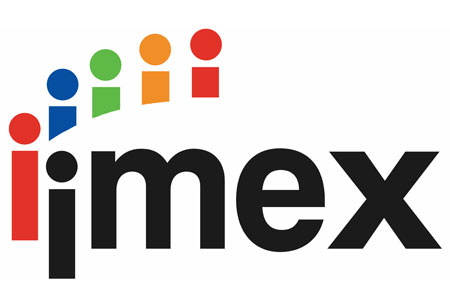 IMEX
(26 April 2022 - 28 April 2022 )
Location:
Germany , Frankfurt am Main
About the
event
Organisers have regrettably had to cancel IMEX 2021 due to the COVID-19 situation in Germany. They hope by the time IMEX 2022 rolls around on April 26th to April 28th, it'll be safer to travel again to the Messe Frankfurt in Frankfurt, Germany, where the live event will be held.
At the intersection of incentive travel and the industry of meetings and events stands IMEX – the international exhibition that tracks the minute changes in the sector and positions you in front of a business-minded audience. The brand has two editions per year in two different locations. First is the May edition based in Frankfurt, Germany and the October edition held in Las Vegas, Nevada, USA. The product portfolio examines multiple layers from event planning, presentation equipment and exhibition centres to flights, accommodation and car hire. But what brings exhibitors to get a booth on the show floor?
You have the opportunity to immerse yourself in the thick of programming with over 250 education sessions in the forms of seminars and workshops;
IMEX adopts a knowledge-based format with so-called bite-sized show floor education on a different array of topics;
The Research Pod and the Experimental Laboratory are some of the biggest highlights and opportunities to build a solid reputation;
Be swift in your business travel plans and secure your hotel booking online in time and at excellent rates through Travel 2 Fairs ltd. Browsing through the Internet for hours on end to research hotels for IMEX is now a thing of the past because you can have your hotel reservations in a day. Travel 2 Fairs ltd works with you to create a shared vision and then sends you top offers in strategic locations. All done in just a single business day. The main mission is to book hotels close to Messe Frankfurt so you don't lose any time commuting. You can get the perfect hotel deals at your price range and also get details on the best public transport routes at the same time. Our team also offers services like car hire and airport transfers to make your arrival even smoother.
4942
trade visitors from 98 countries
206
media representatives from 27 countries
Our visitors
for the event
Our
Clients