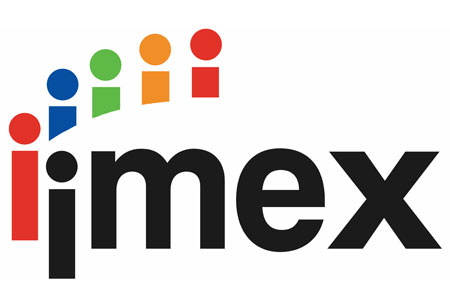 IMEX 2024
(14 May 2024 - 16 May 2024 )
Organizer:
Messe Frankfurt GmbH
About the
event
Update
IMEX 2024 will occur in Messe Frankfurt as a live trade exhibition between the 14th and 16th of May 2024. Due to Germany lifting its pandemic restrictions, the locale will not have coronavirus safeguards.
Preface
Founded in 2003, IMEX is one of the most pivotal global MICA industry events. It occurs annually in Messe Frankfurt. IMEX Frankfurt gathers over 3 400 convention centres, hotels, and incentive agencies. One edition, for example, received 8 828 attendants. It also received 206 media representatives and 68 500 pre-show appointments. Attendees of the fair represent close to 160 countries and six industries. Nations that send trade delegates to the trade show include the UK, China, and Brazil.
About IMEX
IMEX Germany is the main event for meeting and event industry specialists to network. The trade show is a valuable hub for gaining insight into new trends. It is furthermore the central location for displaying the most up-to-date innovations. IMEX Europe aids in attaining such business goals via its various event opportunities. These include an extensive exhibition, one of the most pivotal sub-events in the support programme. During the exposition, participants can examine wares, such as new tour destinations, exhibition centres, resort chains, et cetera.

The IMEX Trade Expo also features over 250 educational sub-events. This includes the EduMonday, a day-long sub-event that provides free professional development via its micro-events. These include the Agency Directors Forum, the Exclusively Private, the She Means Business and the Association Focus and Association Social.

The Agency Directors Forum is dedicated to small to middle-size autonomous agencies. It enables them to conduct strategic information exchanges. The event frequently precedes Exclusively Private, a networking forum for corporate executives. It incorporates a detailed programme comprising case studies, peer discussions and networking lounges. The topics vary from experiential marketing to mitigating the impact on the environment. The Association Focus is an event exclusive to association leaders and events professionals. It is where such specialists can learn about visionary solutions to various challenging situations. She Means Business is a keynote session that honours the role of women in the MICA industry. It is the location for both genders to collaborate with inspiring lectors and debate decisive topics.

IMEX also includes the Policy Forum. It is the central occasion for influential industry leaders and policymakers. This is due to the event allowing them to discuss solutions to different challenges. Among them is redefining the impact of industry events on destination systems. The Forum frequently includes collaborators such as Destination International.

Another education hub of interest is the Faculty Engagement Programme. It allows academics to network with industry executives and examine the most up-to-date trends, resolutions, and novel conceptions. Similar in intent is the IMEX-MPI-MCI Future Leaders Forum. It is an event that allows hospitality students to gain industry insight. It is also the location for forming potential new connections and gaining recognition.

Another must-attend sub-event within Messe IMEX's support schedule is the SITE Nite Europe event. It has a dual intent, as it raises funds and promotes networking. Attendants include members of the Foundation, incentive travel buyers and suppliers. Another networking and socialising event is the Cim-clubbing @IMEX. It allows attendees to connect to other attendants while unwinding. Similar in intent is the Social Hour, where attendees can speak to other visitors while sampling beverages.

There is also the Gala Dinner for connecting with potential partners and suppliers. The event also marks the awarding of the IMEX and Industry Awards. These include the Paul Flackett IMEX Academy Awards. They furthermore feature the IMEX-EIC Innovation in Sustainability Award. The Paul Flackett Award acknowledges attendants with outstanding contributions to the industry. The Sustainability Award rewards organisations with a significant commitment to reducing their impact on nature.

The IMEX Expo is often the central meeting event for leading enterprises and brands. Examples include:
Accor Hotels;
Air Canada;
Lufthansa Group;
BMW Welt;
Crowne Plaza;
DoubleTree by Hilton;
ExCeL London;
Fira Barcelona;
AIM Group International

Grand Hyatt;
Hard Rock Hotel;
Hilton;
Hyatt Hotels & Resorts;
InterContinental;
Kempinski Hotels;
Lafayette Group;
Le Meridien;
MGM Resorts;

Qatar Airways;
Radisson Blu Hotels;
RAI Amsterdam;
Scandic Hotels;
The Ritz;
VIPARIS;
Weldorf Astoria;
Wyndham Hotels & Resorts.
IMEX attracts members of the advertising, marketing, incentive travel, paper, printing, media, MICA, and tourism industries.
IMEX Accommodation
Secure suitable accommodation for IMEX with Travel 2 Fairs Ltd. All that is necessary is to inform us about the rooms you need, how much you wish to spend, and your desired location. Travel 2 Fairs Ltd manages the rest. Reserve lodgings next to Messe Frankfurt. This will improve your commuting time by gaining invaluable public transport access. We can inform you of the top-quality routes to take to the locale. Apart from reasonable lodging accommodation for expositions, we likewise provide transport services. One travel method to your hotel is to have a rentable car expecting you at the airport. Another is to schedule an airport transfer in both directions.

Event information might be outdated because of the coronavirus pandemic. More information is available from the organiser.
Past Iterations
IMEX 2022
IMEX Frankfurt 2022 was a live event held between the 31st of May and the 2nd of June 2022. The locale did not include coronavirus safeguards because Germany removed its domestic pandemic regulations. The event welcomed 9 000 buyers and 2 300 exhibiting firms.
IMEX 2023
IMEX Frankfurt 2023 was hosted as a live trade exposition between the 23rd and 25th of May 2023. The iteration was attended by over 3 500 buyer attendants who scheduled 55 000 business meetings.
4942
trade visitors from 98 countries
206
media representatives from 27 countries
Our visitors
for the event
Our
Clients