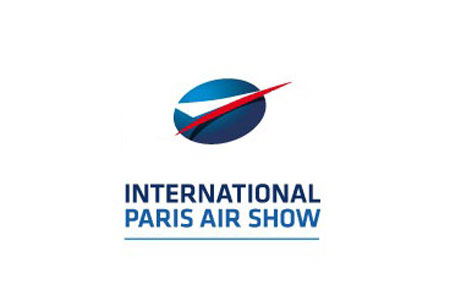 Paris Air Show
(19 June 2023 - 25 June 2023 )
Venue:
Parc des Expositions Paris le Bourget
About the
event
Covid-19 Update
Gifas is looking forward to hosting the 54th edition of SIAE at the Le Bourget Airport outside of Paris, France. The new dates for the live edition of the air show are between 19.06.2023 and 25.06.2023! The edition will feature new additions to the programme. These will include the Paris Air Lab, Jobs and Training Forum, Rocketry Challenges and Intertwined Careers Plane. The airport which will host the event will feature strict Covid-19 prevention measures. These will include:
All attendees must produce proof that they do not have an ongoing coronavirus infection. The following are examples of legitimate documents that provide the necessary proof:
An immunisation certificate with the second dose administered at least 14 days prior to the event's beginning.
A proof of recovery certificate consisting of a positive coronavirus test accompanied by an approved quarantine document and a subsequent negative test result. The recovery must not have occurred between three and six months prior to the event.
Negative test results no more than 24 hours old. Viable options include rapid antigen or PCR tests.
The convention centre will have rigid social distancing rules in place, as well as modifications related to those regulations. Increased hallway space and event-related one-way traffic lanes will be among these improvements. It will also include reconfigured meeting rooms. To avoid congestions, the convention centre will have separate entrances and exits. All throughout the venue, there will also be floor markings and distance indicators. Protective screens and dividers for places, such as the information kiosks, will also be implemented. Exhibition centre staff will wear personal protective equipment, including face masks.
Due to the implemented travel restrictions, attendees must show 3G entry documents upon arrival in France.
Calling Card
Once every two years, the Parisian sky is alive with an unforgettable air show and the Le Bourget airport in Paris becomes home to a vast exhibit of aircraft. We are talking about Paris Air Show, which is the most import aerospace and aviation trade show in the world. It's certainly the biggest in the world when it comes down to visitor numbers and it's one of the oldest. The Paris Air Show has been held for over a century – that's basically the entire history of aviation. Naturally, these facts make it a must-see event for anyone with interest in aviation whether professional or not. Each edition lasts for a full week in late June, when summer is in full swing.
Business Potential
The defining part of the Paris Air Show is its aircraft exhibit, where visitors can look at the latest models of jets, helicopters, airplanes and drones. However, industry professionals all come for the full range of aerospace technologies and equipment. The product range includes aerospace power plants, pilot aids, cabin interior, defense technology, satellite communication systems, space research and space vehicles. Armee de Terre, Airbus Helicopters, ATR, Qatar Airlines, German Aerospace Center and DAHER AEROSPACE are some of the names you can hope to encounter. Paris Air Show attracts the biggest audience in the world with over half being private citizens who attend on open days, while the rest represent buyers and experts that represent the service sector, aircraft sector, subcontracting, maintenance and the space sectors. Although European markets are best represented, exhibitors have a chance to break into the Middle East and most of Asia.
Did You Know?
In addition to its ties to commercial aviation and aerospace, the air show has its ties to the military sector. There are foreign ministers, chiefs of staff and vice ministers also attend the show coming from countries in the AED, GCC, G5 sahel, NATO, UN, EU and OCCAR. This makes the Paris Air Show the most valuable air show from a geopolitical standpoint. The Paris Air Show has a lot going on every single day. There are special static exhibitions for trade days as well as for open days. The same goes on for flight demonstrations. There's the commercial demonstrations and a dynamic air stunts for visitors who want to have fun.
Your Hotel Room in Paris
Have your hotel rooms for Paris Air Show booked in a manner of hours with Travel 2 Fairs ltd. Discover an easier way to secure hotel accommodation for exhibitions no matter where business takes you around the world. We have much to offer in terms of price points and location. Whether you seek a budget alternative or something fancier, book hotels close to Paris–Le Bourget Airport or with good connections to the airport no matter how big your group is. Pair up with hotel services for Paris Air Show with our logistical services. Travel 2 Fairs ltd is an official rent-a-car vendor and we also organize airport transfers upon arrival and departure. You have a choice between private or public transport.
276
delegations from 98 countries
125,000
sq m of exhibition area
2453
SIAE exhibitors from 49 countries
2700
media representatives
Our visitors
for the event

Marco Penado
McDreams Hotel Dusseldorf-City
MEDICA
Michael, thank you so much for your support, your service is amazing.
The Hotel is not close to Medica.
Regards,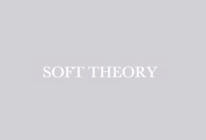 Kanya P
B&B Hotel Dusseldorf-Airport
MEDICA
It's a budget hotel do not expect much, they provide clean room but small room size. The hotel not far from Messe Duesseldorf by car but if you want to take public transport between the hotel and Messe Duesseldorf it's not convenient. But if you prepare to take taxi so it's not far from the place about 15 minutes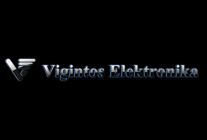 Dear Megan,
Thank you very much for quick upgrade and support. It is much appreciated !
Best Regards,
Valentinas Puodziunas UAB Vigintos Elektronika Project Manager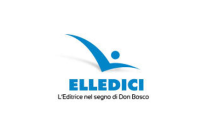 We are very satisfied with the service provided by the hotel and your company's service. We are very happy and everything went well during the exhibition. It was pleasure to work with you and we would love to continue working in the future with you!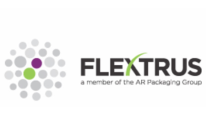 Dear Megan,
The hotel all in all is good. Rooms are fine with good beds and bathrooms. Breakfast is very good for a hotel of this size. A small thing, but it would have been good with more English speaking TV channels.
It is ok to use public transports to the exhibitions ground, but it would have been even better to have a similar hotel along U78 north of the city centre when exhibiting at the Dusseldorf Messe.
Best regards,
Ingrid/Group Marketing Manager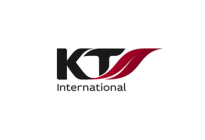 Dear Tom,
Many thanks for your mail. The hotel is located really close to the exhibition which is one of the most important things for us. Rooms are spacious, breakfast is OK, the staff is nice and responsive. My opinion is the hotel need a renovation, it's not too bad but definitely needs a renovation.
My feedback for your services are always the same – You guys are Great, every time is a pleasure working with you.
Have a lovely week,
Mariya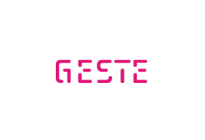 IN GENERAL, MY COLLEAGUES WERE HAPPY OF THE MOTEL PLUS BERLIN AND DIDN'T HAVE ANY BIG TROUBLE.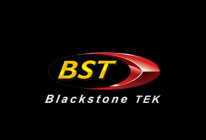 All well arranged.Friendly staff. Hotel Moniga Fiera In Milan was very close to the EICMA fair.Ideal location.Good self service buffet breakfast in the morning.Similar in the evening.Very comfortable rooms.Would recommend to book this hotel.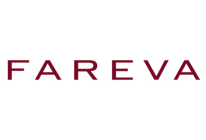 Dear Megan,
Regarding the hotel, it was ok, some rooms were very small like mine but it was clean. Some other colleagues were happy because they had big rooms with a nice view. The staff was friendly and very useful.
Regards,
Céline AVILA-PENELON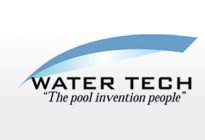 Ms Danielle Jacob-Johnson
Nick,
I would kindly like to thank you for your services and the Hotel is great. I will await for comments from all of my colleagues once they arrive and will provide you feedback. Thank you again!
I will and have recommended your services.
Best regards,
Danielle Jacob-Johnson
Division Director of International Sales and General Retail Sales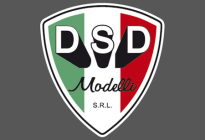 Mr Fernando Milanese
Holiday Inn Munchen Sud
Bauma
Hi Giancarlo,
sorry if I take advantage of your personal number, but I want to tell you a big thank you in private because in a short time you have organized everything for me. You know I was anxious when they asked me to find the hotel for my colleagues. Then when you wrote me the first time, I started to calm down. Finally I even felt pampered. You are really special in your work.
I will never stop thanking you!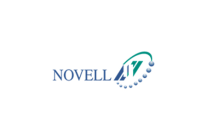 Dear Tom,
The hotel is good, clean and the people also so kind, I am satisfied with the hotel even though the room is small
For next event in CphI 2020 Milan, do you have any suggestion for the hotel?
Thank you!
Best Regards,
Inge Kartono, MD
International Marketing Manager
Our
Clients