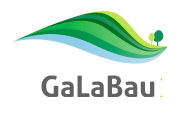 GaLaBau 2024
(11 September 2024 - 14 September 2024 )
Organizer:
Nurnberg Messe GmbH
About the
event
Update
NürnbergMesse GmbH has decided to host GaLaBau 2024 between the 11th and 14th of September, 2024. Germany currently does not have coronavirus safeguards due to the current pandemic situation.
Preface
GaLaBau is a pivotal biannual construction, landscaping, and maintenance exhibition hosted in Messe Nuremberg. It has been hosted since 1974. It serves as a vital B2B event platform for several industries. This is due to the event presenting the latest innovations, trends, and solutions for urbane, green, and public areas. This includes novel maintenance, landscaping and building equipment, machines, plants, et cetera. As a result, the event attracts over 66 000 participants, including over 65 000 visitors and more than 1 000 exhibitors. Such attendants comprise construction experts, contractors, local, state and federal authorities, landscaping specialists and architects. Such participants network, overview wares, conduct on-site business and exchange knowledge on 66 000 m2 of event space. This spans 14 exhibition halls.
About GaLaBau
GaLaBau features a diverse range of showstoppers. These include the Experts Forum, the GaLaBau Landscape Talks, the GaLaBau CAMP, and the Future of Green Living Spaces. They further feature Tree Care LIVE, the Landscape Gardener Cup and the GaLaBau Innovation Medal. The comprehensive exhibition, with its diverse product groups, is also a must-attend. It features wares such as plants, construction machinery, urban design, private garden furniture, et cetera.
GaLaBau Nuremberg's exhibitor feature leading companies such as:
Adolf Würth;
Bobcat Emea;
Daimler Truck AG / FUSO;
DHS;
Hermann Bach;
Husqvarna;
Hyundai Doosan Infracore Ltd;
ISUZU Sales Deutschland GmbH;
John Deere Walldorf;
Komatsu Germany GmbH;

Matador B.V.;
Meyer KG;
Michelin Reifenwerke AG;
MOBA Mobile Automation;
STIHL Vertriebszentrale AG;
Volvo Construction;
Zeppelin;
AL-KO Alois Kober GmbH;
Kärcher Municipal GmbH;
ZIEGLER Metallbearbeitung GmbH.
Many industries attend the trade fair because of its importance. These include forestry, construction, leisure, amenity and urban space design, horticulture, gardening, furniture, and sports sectors.
GaLaBau Accommodation
Procure suitable accommodation for GaLaBau before all the good deals are taken with Travel 2 Fairs Ltd. All that is necessary is to inform us about how many rooms you need, how much you wish to spend, and your desired location. Travel 2 Fairs Ltd manages the rest. Book lodgings adjacent to Messe Nuremberg and gain valuable access to public transport. We can advise you on the best routes to take to the venue. Aside from affordable hotel accommodation for exhibitions, we also provide transport services. One way to travel to your hotel is to have a rent-a-car wait for you at the airport. Another is to schedule an airport transfer in both directions.

Event information might be outdated because of the coronavirus pandemic. More information is available from the organiser.
Past Iterations
GaLaBau 2022
GaLaBau 2022 occurred as a live event between the 14th and 17th of September 2022 in Messe Nuremberg. The venue did not feature Covid-19 safety measures due to the removal of the country's domestic restrictions. The event welcomed around 1 100 exhibitor firms from 34 countries and approximately 62 000 visitants from 76 nations. Among the novel debuts was the Digitalisation@GaLaBau Forum.
Our visitors
for the event
Our
Clients